I'm still mostly on a blog vacay, but I thought I'd give a pic from the BJ Meet-Up. A surprisingly telegenic group of vituperative foul-mouthed hippies!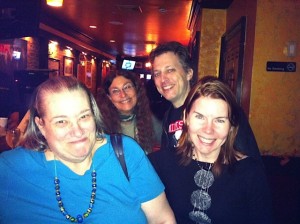 I had a great time and I'll try to do one on the left coast sometime soon, I'll be out there a fair amount this fall and spring.
It occurs to me that we've gotten everything right about the election — that demographics would play a key role and work to Democrats' advantage, that Obama's first debate didn't doom civilization as we know it, that Nate Silver and Sam Wang were more likely to be right than Peggy Noonan and Michael Barone.