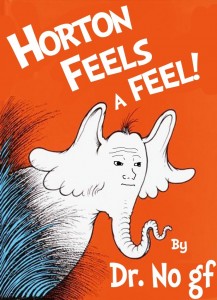 Obama made some extremely mild fun of Congress this afternoon and the usual suspects feeled a feel:
Perhaps the most noteworthy thing about the brief remarks was the Republican apoplexy that followed. Apparently, the president's tone hurt GOP lawmakers' feelings — so much so that many Republicans are now arguing that a fiscal agreement mail fail because Obama made them feel bad.

Seriously. That's what they're saying. Sen. Bob Corker (R-Tenn.) said on the Senate floor that the president's tone represented "heckling," and as a consequence, he "lost some votes" for a compromise deal. Soon after, Sen. John McCain (R-Ariz.) also said Obama was too mean and made Congress feel bad.