Keeping a low profile, but I thought I would share a few pics that might TOTALLY REDEEM the fact that I have spent the whole day in bed drinking decaf tea and diet ginger ale. First, here is Tammy's Samantha celebrating her 5th birthday: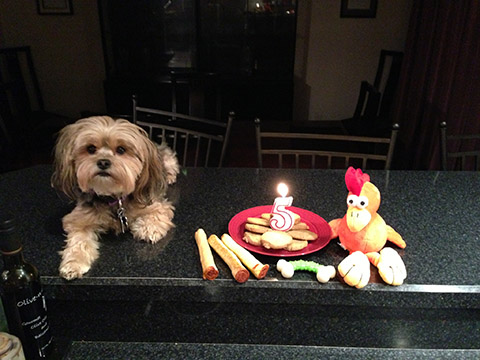 Up next, here is my brother's dog Boghan, the wire haired pointing griffon, mauling mom while she is trying to watch sports: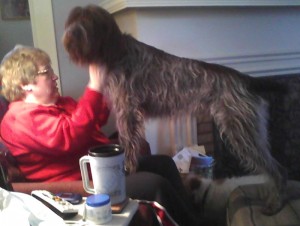 Now pay attention. These may look like identical pictures, but if you embiggen the photo, you will notice that a certain Jack Russell terrier named Ginny has gotten her nose out of joint and has decided to nip this Boghan love in the bud: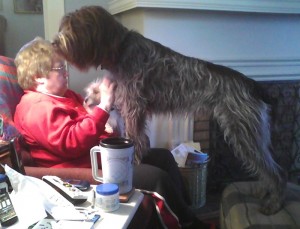 Love that little doggie.