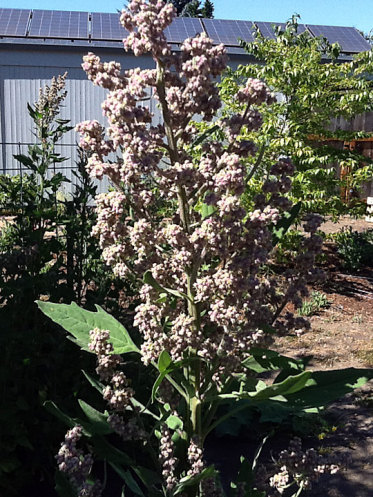 From faithful commentor Marvel:
It's been perfect growing weather here in the Willamette Valley — long, warm & sunny days with cool breezes in the evening. The veggies are pretty much taking care of themselves (at this point, we're just here to give 'em a refreshing sip of water now & again). We've harvested all our onions & garlic and about half of the potatoes, so I've started planting the Fall & Winter garden (spinach, kale, chard, cabbage, cauliflower, carrots, beets & parsnips) — gotta do SOMETHING while we wait for the tomatoes to ripen!

This is our first experience growing quinoa (pronounced: peugeot). It's a lovely thing!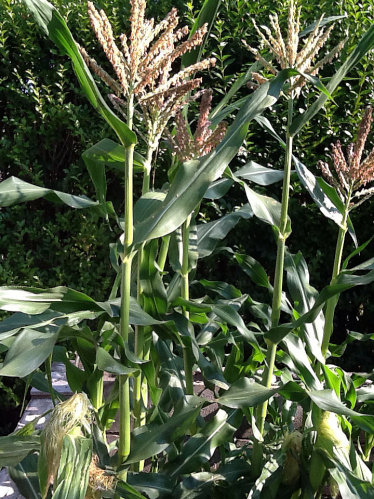 The corn, having made a furious ascent, grandly waves its tassels over all the silky young ears — it's a veritable burlesque show out there!
PS — [July 26th] Seed Tape Day — yay! (Two kinds of carrots, golden beets and parsnips: see ya little darlings after our first frost!)
***********
How are things in your gardens this week?