Around a week ago Dr. Mrs. Dr. F. felt a little funny, so we went to the hospital and this happened: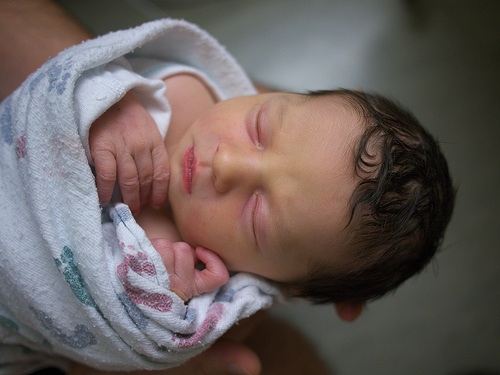 To preserve her future school, career and dating options we will refer to the pictured bundle as Dr. Mrs. Dr. F. Jr., or DMDF II. Needless to say we felt pretty pleased with ourselves, but then she opened her eyes and went gangster on us.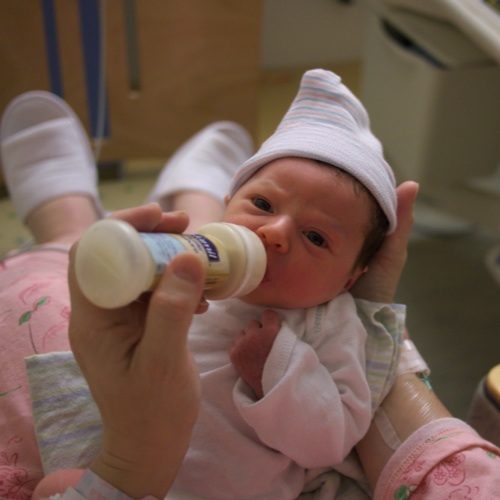 The nurse assured us that a lot of babies feel this way about leaving the womb. It's cold out here.
After a bottle of formula and some rest, she stopped with the stabbing gestures and cuted up a little.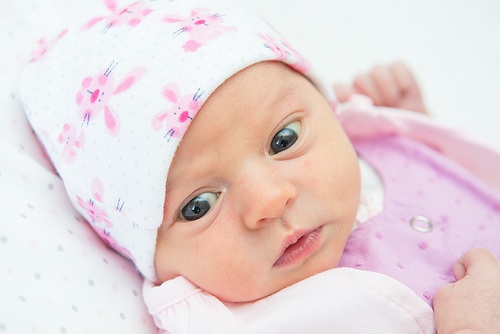 You probably should wait a few nights before calling something a pattern, but twice now she has fussed at bedtime (OUR bedtime) until we got about twice the usual formula/breast milk mix in her, then conked out for six hours before fussing for more. PRAISE JEEBUS, SIX HOURS. In brand new baby terms that is like winning powerball on the way to your Nobel prize ceremony. If she does that even a few times a week I will market her skin cells for cloning.
Daddy blog, signing off and taking a nap.