After a disappointing ceasefire the last few holiday seasons, TWOC is on like mothefucker. With this: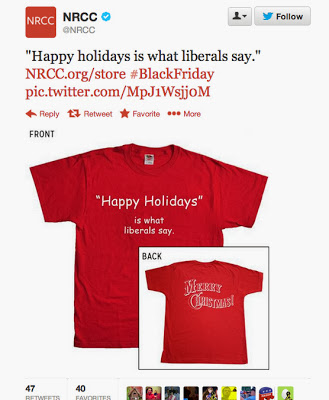 Fox News host Bill O'Reilly dedicated Monday's "Talking Points Memo" segment to denouncing what he called a "'Happy Holidays' syndrome" propagated by "secular progressives" and "pressure groups like the ACLU."
Fuck yeah. This is the kind of conservatism I love. It sure beats the hell out of hearing Bobo and Ron Fournier lecture us about leadership and bipartisanship.