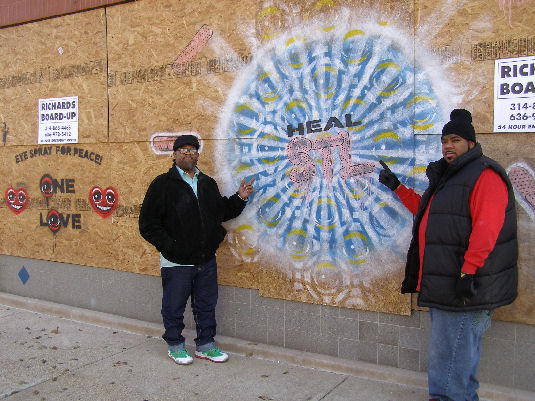 Boots on the ground, from loyal commentor Ozark Hillbilly:
Last Monday, STL had several riots, not just the one in Ferguson. South Grand business district was pretty well trashed as well with the looting of about 2 dozen stores. It is a neighborhood I know well as I first started hanging out down there 4 decades ago as a teenager. Over the past few weeks I have been working on an apartment there and Friday morn I went for a walk with my camera.

Thought folks might want to see that STL may well be racist, but it is a whole lot more than that as well. The 2 "brothers" asked that I take their pic. My fav I think is the Arch.
***********
What's on the agenda for the start of a fresh week?