So this happened earlier this evening during a text conversation / financial transaction between the spawn and myself: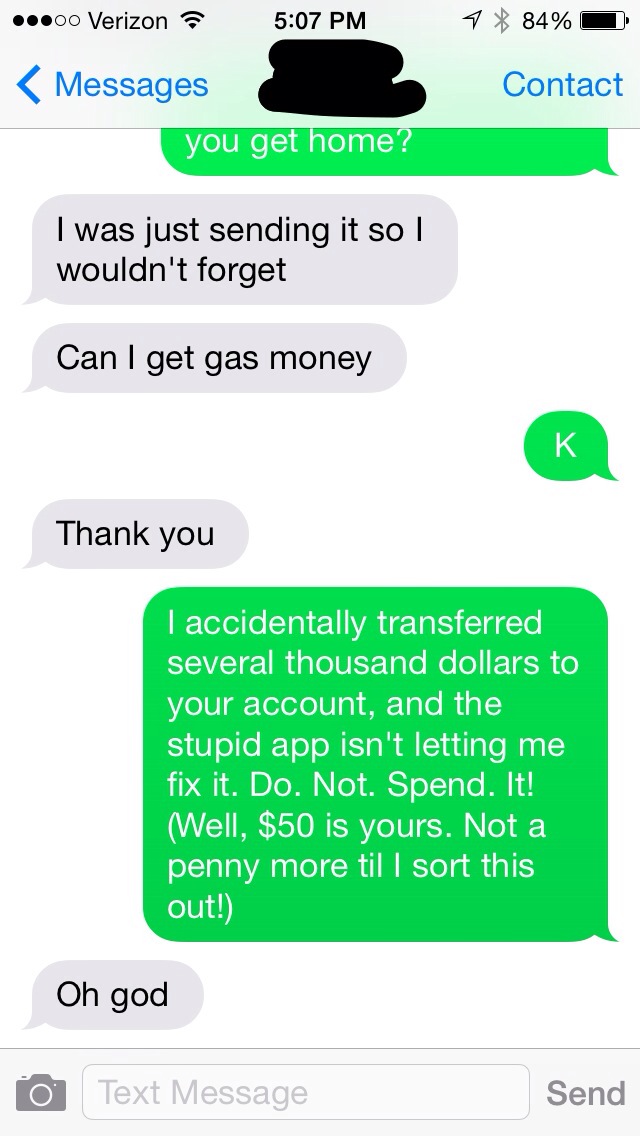 At first I thought I'd just fix it without telling her. But the fucking app wouldn't let me! And she was on her way to THE MALL!
Christ, that was a close shave with financial ruin. I'm having a glass or three of a nice Malbec to calm my nerves, sitting in the backyard, enjoying the weather that makes living cheek-by-jowl with armed lunatics mostly worthwhile.
What are you up to?