Regarding Anne Laurie's comment on Chafee being dull, maybe dull is what the country needs for a change. We've had a great, inspiring visionary leader for near seven years who challenged us to be better than we are, and all we've done is shit the bed on that count. Half of us actually tried to be worse (looking at you, Republicans), and the rest of us tried to be better, but pretty much couldn't get our shit together enough. Oh, well.
There's also the fact that Chafee has no chance in hell to get elected. He's SOOO dull I think his name is actually spelled Chaffee, but I can't muster up the interest to stop typing and google it. That's fucking dull. I'll just go back and forth with each spelling until I see it on tv somewhere and survive being right 50% of the time until then. Chaffee, for the pedants who will count how many times I typed it. I know you are reading this chomping champing (I hate you people) at the bit to correct me.
Took these pics last night when I got up to go to the bathroom. It's Where's Waldo meets Pets: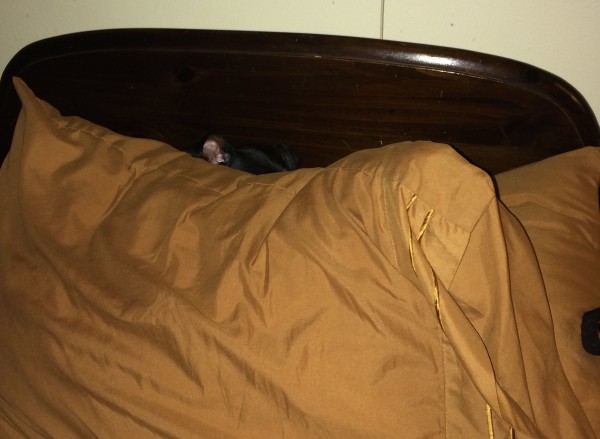 What is that hiding back there? Why, It's Thurston!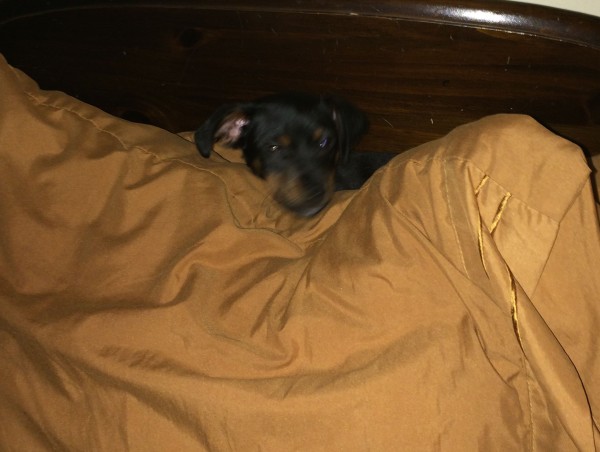 He was moving so much I couldn't get a good picture. He likes to sleep back there and he curls his body around the left side of my head and puts his head and front paws on my chest. It's goofy, but comforting and nice. He always looks like he is smiling, I think.
What's this over here?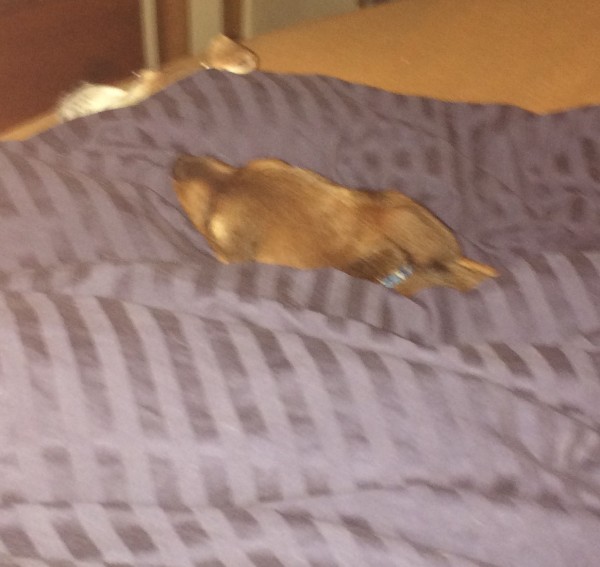 Let's peel back a layer: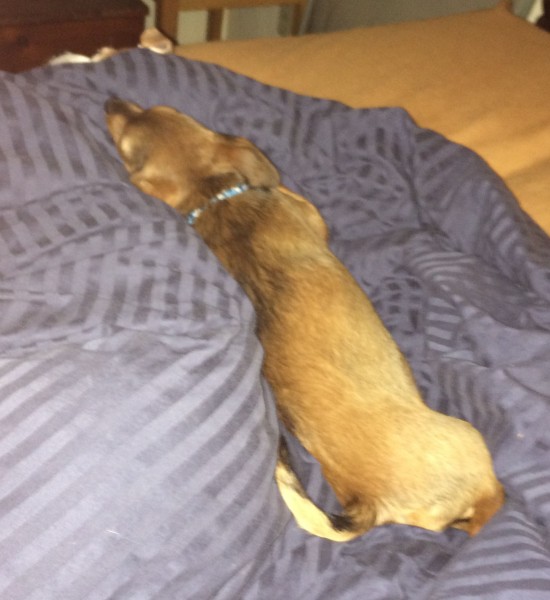 < Lovey! She is such a sound sleeper. When I wake up in the morning I have to wake her up and she is groggy and has to rub the sleep out of her eyes. And if you look closely, you can see Lily underneath the covers underneath Lovey. Rosie was down by my feet under the covers grumping because people in bed were moving. Getting sad every time I see Lovey because I know she is going to her forever home soon.