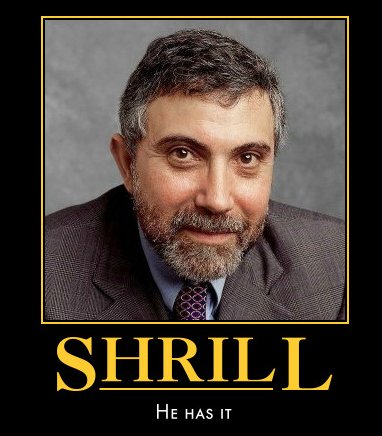 Not sure how much impact this will have on the race in California, but Jerry Brown has weighed in:
On Tuesday, June 7, I have decided to cast my vote for Hillary Clinton because I believe this is the only path forward to win the presidency and stop the dangerous candidacy of Donald Trump.

I have closely watched the primaries and am deeply impressed with how well Bernie Sanders has done. He has driven home the message that the top one percent has unfairly captured way too much of America's wealth, leaving the majority of people far behind. In 1992, I attempted a similar campaign.

For her part, Hillary Clinton has convincingly made the case that she knows how to get things done and has the tenacity and skill to advance the Democratic agenda. Voters have responded by giving her approximately 3 million more votes – and hundreds more delegates – than Sanders. If Clinton were to win only 10 percent of the remaining delegates – wildly improbable – she would still exceed the number needed for the nomination. In other words, Clinton's lead is insurmountable and Democrats have shown – by millions of votes – that they want her as their nominee.

But there is more at stake than mere numbers. The Republican nominee, Donald Trump, has called climate change a "hoax" and said he will tear up the Paris Climate Agreement. He has promised to deport millions of immigrants and ominously suggested that other countries may need the nuclear bomb. He has also pledged to pack the Supreme Court with only those who please the extreme right.

The stakes couldn't be higher. Our country faces an existential threat from climate change and the spread of nuclear weapons. A new cold war is on the horizon. This is no time for Democrats to keep fighting each other. The general election has already begun. Hillary Clinton, with her long experience, especially as Secretary of State, has a firm grasp of the issues and will be prepared to lead our country on day one.

Next January, I want to be sure that it is Hillary Clinton who takes the oath of office, not Donald Trump.

With respect,

Jerry Brown
Meanwhile, the last sane man, Paul Krugman, fights on:
This is my fifth presidential campaign as a New York Times columnist, so I've watched a lot of election coverage, and I came into this cycle prepared for the worst. Or so I thought.

But I was wrong. So far, election commentary has been even worse than I imagined it would be. It's not just the focus on the horse race at the expense of substance; much of the horse-race coverage has been bang-your-head-on-the-desk awful, too. I know this isn't scientific, but based on conversations I've had recently, many people — smart people, who read newspapers and try to keep track of events — have been given a fundamentally wrong impression of the current state of play.

And when I say a "wrong impression," I don't mean that I disagree with other people's takes. I mean that people aren't being properly informed about the basic arithmetic of the situation.

Now, I'm not a political scientist or polling expert, nor do I even try to play one on TV. But I am fairly numerate, and I assiduously follow real experts like The Times's Nate Cohn. And they've taught me some basic rules that I keep seeing violated.

First, at a certain point you have to stop reporting about the race for a party's nomination as if it's mainly about narrative and "momentum." That may be true at an early stage, when candidates are competing for credibility and dollars. Eventually, however, it all becomes a simple, concrete matter of delegate counts.

That's why Hillary Clinton will be the Democratic nominee; she locked it up over a month ago with her big Mid-Atlantic wins, leaving Bernie Sanders no way to overtake her without gigantic, implausible landslides — winning two-thirds of the vote! — in states with large nonwhite populations, which have supported Mrs. Clinton by huge margins throughout the campaign.

And no, saying that the race is effectively over isn't somehow aiding a nefarious plot to shut it down by prematurely declaring victory. Nate Silver recently summed it up: "Clinton 'strategy' is to persuade more 'people' to 'vote' for her, hence producing 'majority' of 'delegates.'" You may think those people chose the wrong candidate, but choose her they did.
I feel his pain. I miss Shrillblog.