I think this is a racing pigeon: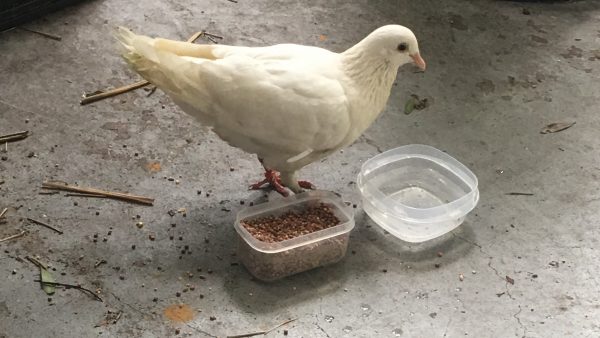 It was walking around in my front yard, causing the dogs to bark uproariously at it through the window. When I came out to inspect it, it seemed very tame — walked right up to me.
It's got a band on each leg, but I have no idea what that means. It's been hanging around for a couple of hours. I gave it some birdseed and water, and it tucked right in.
I don't think it's injured, but it does seem odd that it's just walking around. I haven't seen it fly once. I'll keep an eye on it.
Open thread!