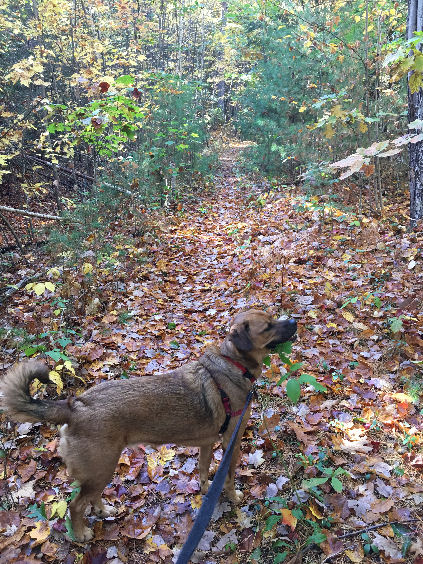 From commentor T R:
Thought I'd share a few photos. The first is the pup enjoying her walk on our daily route. Notice all the fallen leaves.

Saturday I was feeling really awful so I took my youngest son and the pup for an extra walk. Of the millions of brown leaves in the woods my son picked one with a surprise. When he flipped it over he found…

A poem!

White clouds gather and billow
Thin grass does for a mattress
Blue sky makes a good quilt
***********
Another commentor reminded me — for those of us who tend to get depressed during the shortest days of the year, this is probably a great time to break out your lightbox or invest in one. And getting outside when the sun is up (even if that means getting up a bit earlier) can't hurt, either.
What's on the agenda for the new day?