Rock-and-roll lost another one in this terrible year. Via the Beeb:
Greg Lake, who fronted both King Crimson and Emerson, Lake and Palmer, has died aged 69.

One of the founding fathers of progressive rock, the British musician is known for songs including In the Court of the Crimson King and his solo hit I Believe in Father Christmas.

He died on Wednesday after "a long and stubborn battle with cancer", said his manager.

The news comes nine months after Lake's band-mate Keith Emerson died.

Keyboardist Emerson died of a self-inflicted gunshot wound, coroners in the US said.
Here's a view of the audience attending Thanksgiving concert featuring King Crimson in 1969: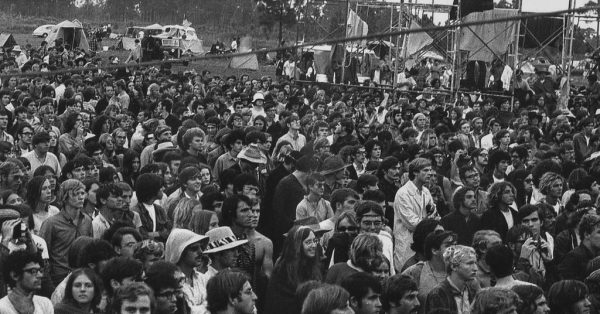 At the risk of triggering flashbacks for a certain attendee, here's a soundtrack to go along with that photo:
Circle of life and all that, but 2016 is shaping up to be a banner year in Suck for all kinds of reasons.