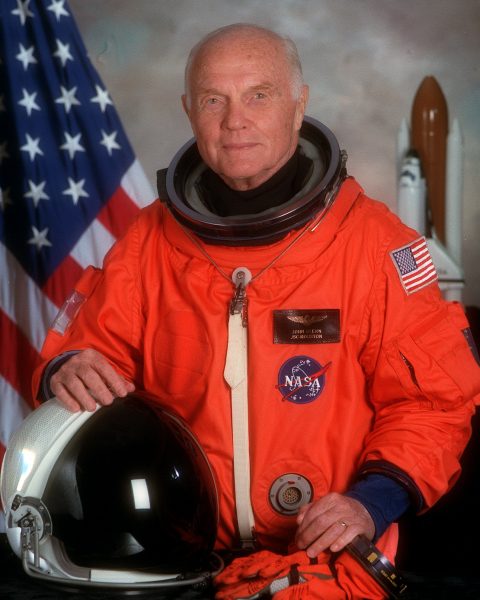 Oh, that view is tremendous!
Safe travels to the heavens, Senator Glenn:
The first American to orbit the Earth has died. John Glenn was the last surviving member of the original Mercury astronauts. He would later have a long political career as a U.S. senator, but that didn't stop his pioneering ways.
Sigh.
Update to include this sweet photo h/t napolean:
A sweet thing: The late astronaut and senator John Glenn and his wife Annie were married for *73 years*. Condolences, Annie. pic.twitter.com/KbTykwcIP6

— Steve Silberman (@stevesilberman) December 8, 2016