I wanted to start your week off right with another batch of photos. So here we go.
Satby sent these from South Bend: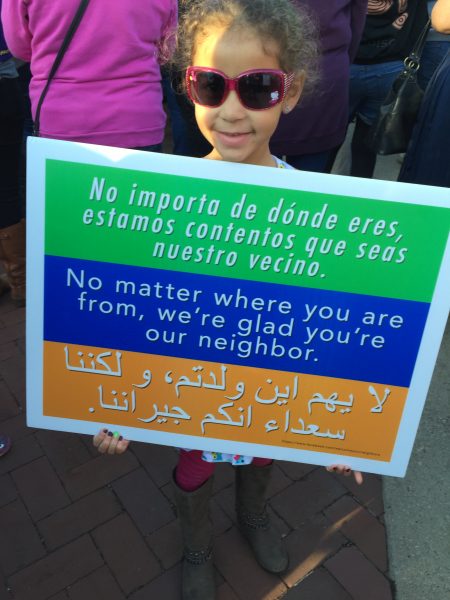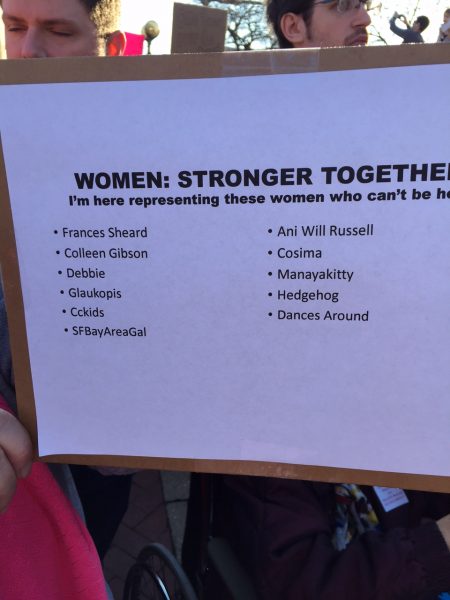 two special photos I wanted to share. The first sign was held by the youngest girl in a family and the other was my own, representing the people who couldn't get out to march today.  It was a great, diverse crowd and spirits were high.
From Aaron – 10K+ in Reno: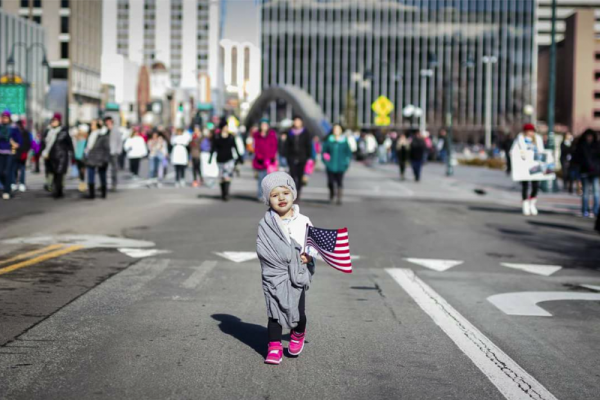 First time emailer.  First time marcher.  My wife and two daughters joined friends, family and 10K+ others this morning.  

News coverage here

.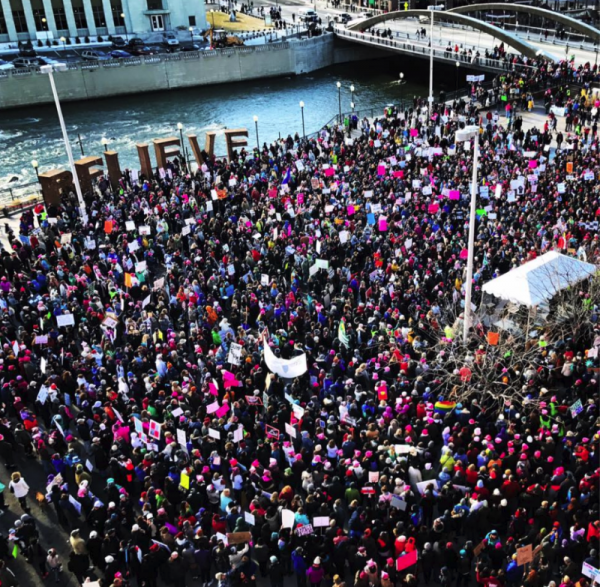 Mingobat (f/k/a Karen in GA):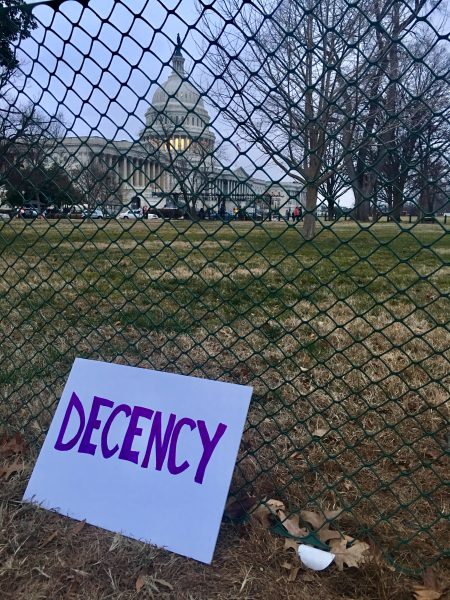 Walking back to the bus this evening after the march in DC, I saw this discarded sign:  decency on the opposite side of the fence from the Capitol building.
A nice link from Gelfling 545 with some terrific photos from Buffalo – click here.
I've put some NSFW photos below the fold, at the bottom of the post.
vheidi sends in one from NYC: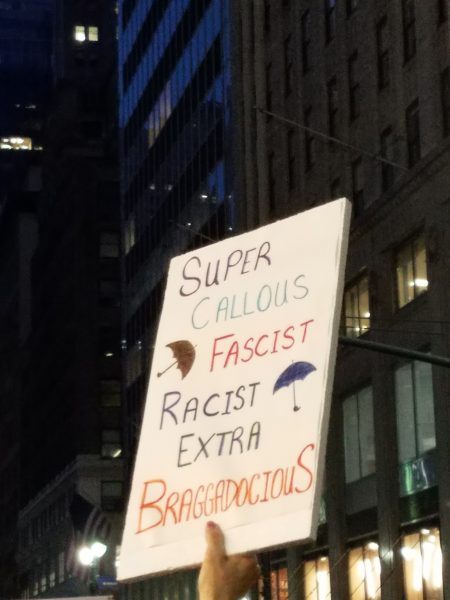 DC March from Marge: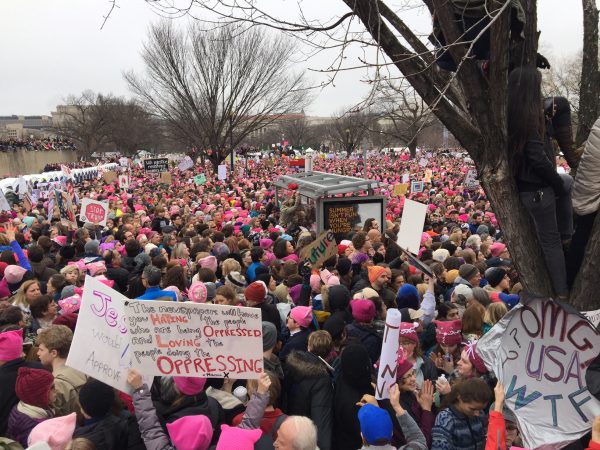 Major, Major, Major, Major sent in these from San Francisco: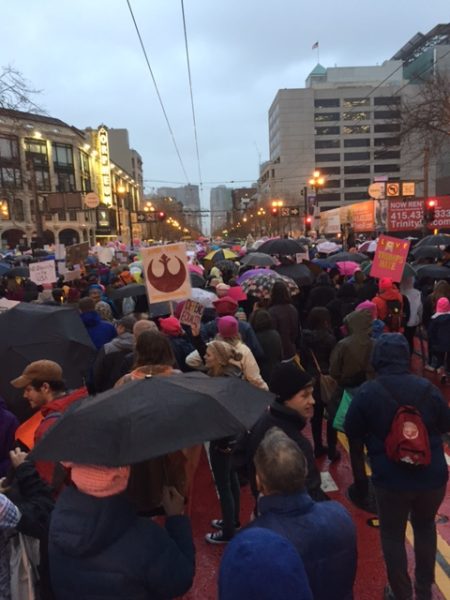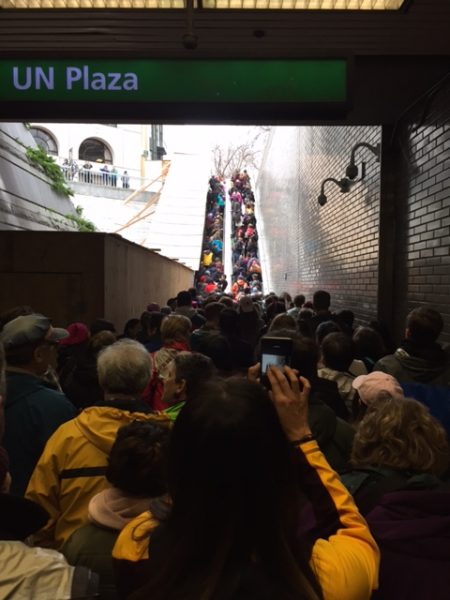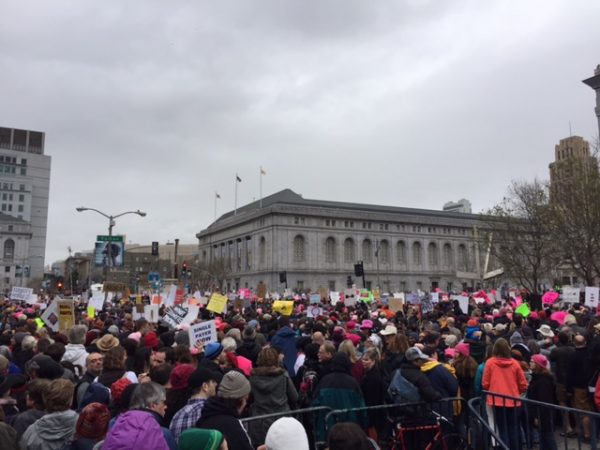 From PJ, DC March photos:
They are from the Hirshhorn at 7th and Independence. Everyone, from Metro workers to cops, was supportive.  Crowds were big league everywhere.  Our morning metro trip only took an hour (normally 20 minutes) but I heard of waits of more than 2 hours from some people.  People are fired up.
That's it for now…more to come. Thanks again for sharing these with us.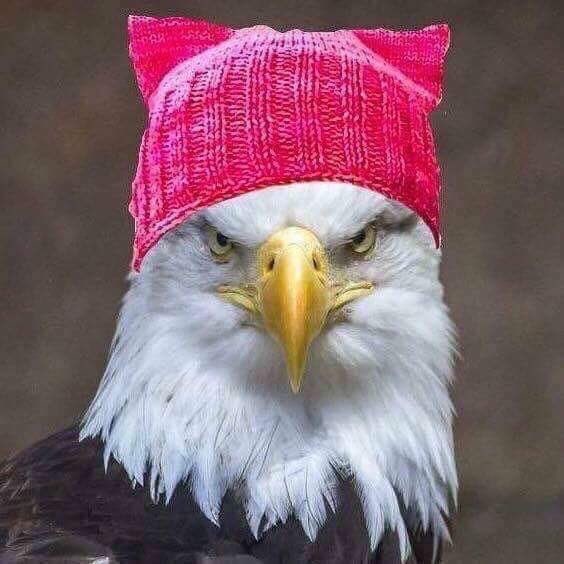 Open Thread!