Some sad news from Debit:
Today I made the appointment to have Walter put to sleep. He's been increasingly unsteady and slower to get up and move around. My vet upped the dosage on his current pain meds, but it was clear that Walter's pain was not significantly eased. But he was still happy, still wagging his tail, still getting around okay.

Yesterday when I came home from work, Walter ate his dinner, but with no enthusiasm. When he walked it was slow and halting. I added another half dose to his meds and hoped it was just a muscle twinge, but this morning he had less of a walk and more of a hobble. He ate his breakfast, but slowly and had to sit down midway through it. When he finished, he walked up to me with his tail tucked between his legs and his head down. And so I decided it was time.

The vet will be here around 1:00. Until then, I'm giving him love and treats if he wants them. When it's time, he'll go to sleep with his head on my lap and being told he's a good dog.

I know you're on vacation and honestly debated about whether or not to send you this. I hope you won't let this ruin your time with your lady friend. Obviously I'm sad (currently ugly crying as I type) but I knew this was coming and am honestly relieved that Walter will have an end to his pain.

He's been such a joy to have in my life. Thank you for rescuing him and then trusting me with his care. I wish I could have given him more time.
Here is my absolute favorite picture of Walter: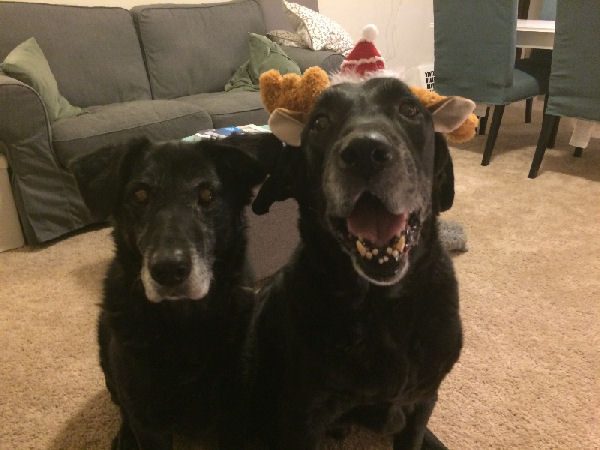 That toofy smile kills me. He was a good boy, hit a rough patch for a couple months, but had a great ending. A lucky dog, and I think we were all lucky for having met him. Thanks Debit for giving him such a great ending.