We have an update from Lisa at Athenspets, and it's mostly good news!
In the past 30 days, BJ peeps donated a total of $1898.79 through the thermometer.  Big thanks to all who "bought" the .pdf of the calendar and also to everyone who donated, regardless.  There were some $50 and $100 calendar sales, so thanks to everyone for their generosity. :-)
The shelter has used up its medical funds for the year so they'll likely have more medical expenses for the next 3 months (though the director plans to keep paying for things, just with us pitching in a little more–the county is still figuring out what is really needed to run the shelter since for years the former director just euthanized animals instead of asking for the money necessary to treat them).
Lisa asked me to let you all know how much they appreciate our support for these special animals.
🧚‍♂️
WHO HAVE WE HELPED?
Sadie!
We paid $1387.69 for an ACL repair surgery for Sadie, a friendly somewhat older pittie who was at the shelter. She actually needed two ACL repair surgeries but the shelter covered one of them. (In the photo, she's on the left; on the right is her now-brother Nelson who also came from our shelter.)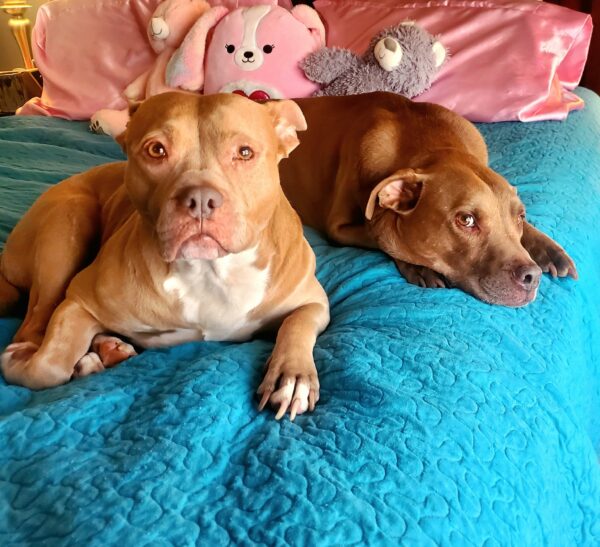 Van Helsing!
Van Helsing (now Donnie Darko) needed follow up care from his FHO (he was having pain issues), which cost a total of $470.12.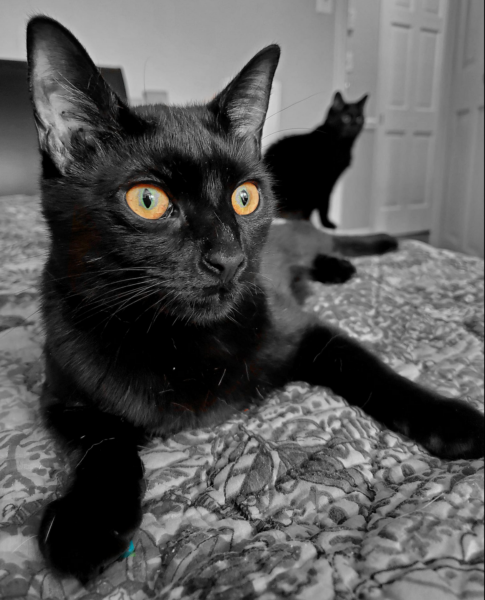 Magnolia Cupcake!
They covered a dental for Magnolia Cupcake, a senior dog with awful teeth (the shelter paid for her heartworm treatment), which cost $965.64. (On the right in her photo; Blue, on the left, was also a medical case when he came in to the shelter.)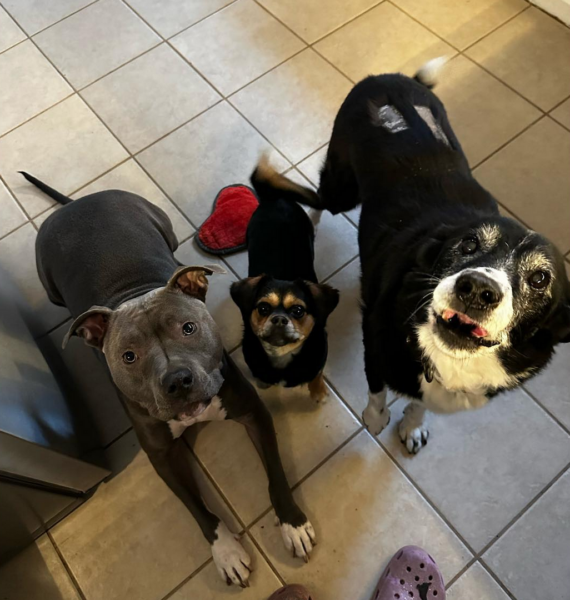 🧚‍♀️
Sadie, Van Helsig (now Donnie Darko) and Magnolia have since been adopted!
After all that there is still $3,501.08 in the fund!
🧚‍♂️
Remi!
They also have a 10 week old puppy (Remi) who had a septic joint (I don't know the cause) and needed an amputation – not sure of the exact cost yet but it will be ~$500. She's currently recovering from her surgery, then a local rescue group plans to take her.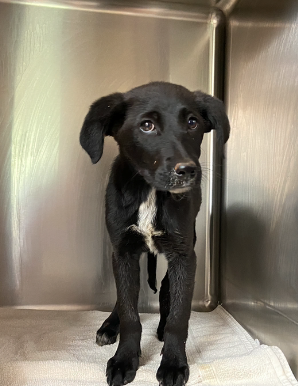 Update on  Cindy Lou!
Her tumor is not cancerous, but will regrow unfortunately. She's at the shelter currently and they're focusing on finding her a home to be in–she's an active girl and sitting in a kennel is not good for her.  They are really hoping to find something for her soon. :-(
🧚‍♂️
After Remi is taken care of, there will be about $3,000 left in Walter's Fund, which is where we like to be so they have options when a special case comes up.  So we're not asking for donations at this time, but I know at least one of you generous peeps will ask for the thermometer, so I am including it.
🧚‍♂️
Oh, and no Walter's Fund post would be the same without Walter (and Ellie).