So since I moved here, I have had a problem with a stealth shitter crapping on the hardwood floors. I was absolutely convinced it was Thurston, because I have caught him get excited and piss before. Rosie was my second thought because her hips hurt and she sometimes does not want to walk outside. But I couldn't know for sure, and since I free feed the dogs, I couldn't put different colored crayon shavings in the food for each dog and identify it that way, as one of you suggested.
So I bought a cheap surveillance camera, hooked it up to my wifi and set it up to send me push alerts whenever it detected motion. And just a few minutes ago, I caught the perpetrator red-pawed: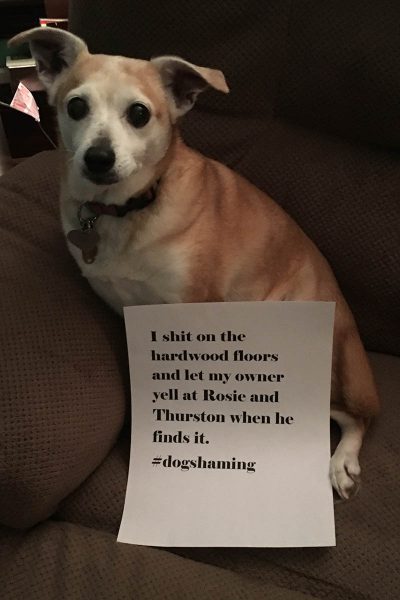 So now I get to teach an old dog a new trick.