On the Road is a weekday feature spotlighting reader photo submissions.
From the exotic to the familiar, whether you're traveling or in your own backyard, we would love to see the world through your eyes.
Good Morning All,
This weekday feature is for Balloon Juicers who are on the road, travelling, etc. and wish to share notes, links, pictures, stories, etc. from their escapades. As the US mainland begins the end of the Earth day as we measure it, many of us rise to read about our friends and their transient locales.
So, please, speak up and share some of your adventures, observations, and sights as you explore, no matter where you are. By concentrating travel updates here, it's easier for all to keep up-to-date on the adventures of our fellow Commentariat. And it makes finding some travel tips or ideas from 6 months ago so much easier to find…
Have at 'em, and have a safe day of travels!
Should you have any pictures (tasteful, relevant, etc….) you can email them to [email protected] or just use this nifty link to start an email: Start an Email to send a Picture to Post on Balloon Juice
You can send the picture itself, or if it's already online, send a link and I'll grab it from there.
And without further ado, Poco and more, after the fold.
First, lots of great stuff from from quinerly:
Just a Monday drive with Poco. A few miles from Bluff….Utah 261 where it becomes unpaved…switchbacks with 10% grade….."Moki Dugway." The second two pictures are looking up to where we were. Great drive to get down to Valley of the Gods…The next three are a sampling of what you see when you are down in the valley. No pictures can do it justice. The last picture is Poco taking over the maps, books, and planning of the next few days. He's looking for a smooth interstate out of Bluff?

Signed,
Poco's Chauffeur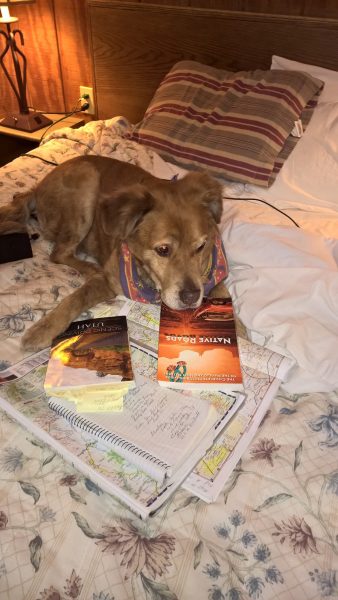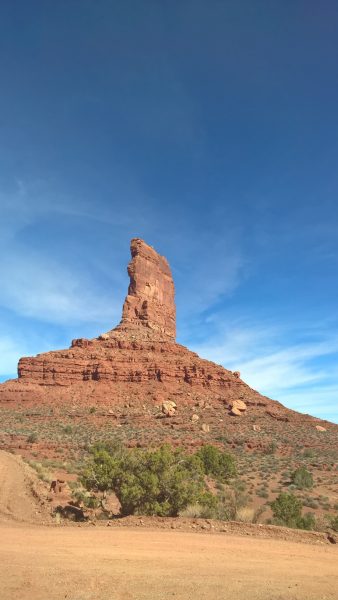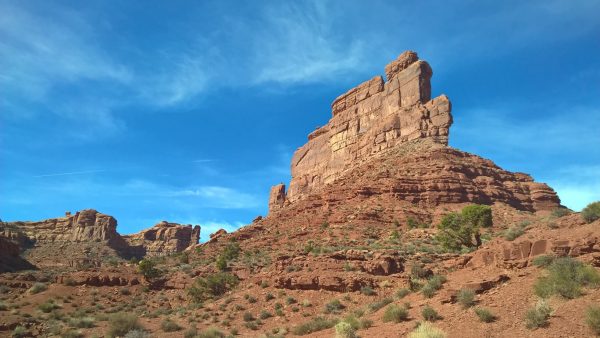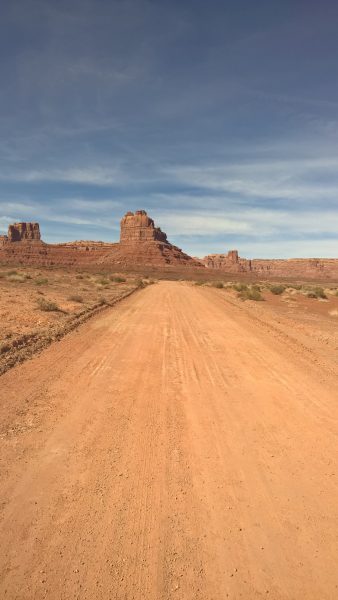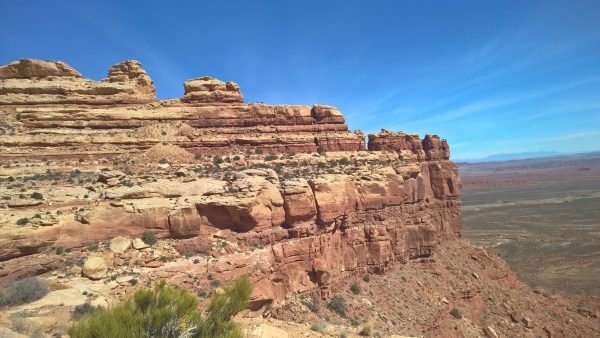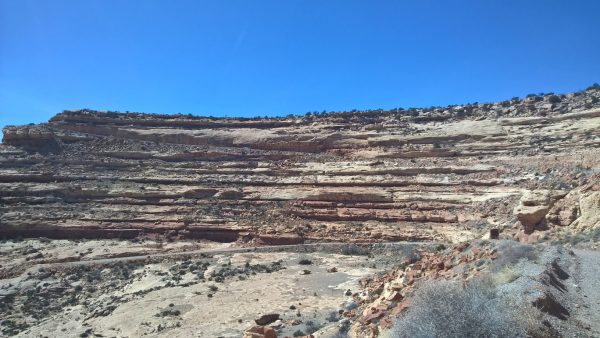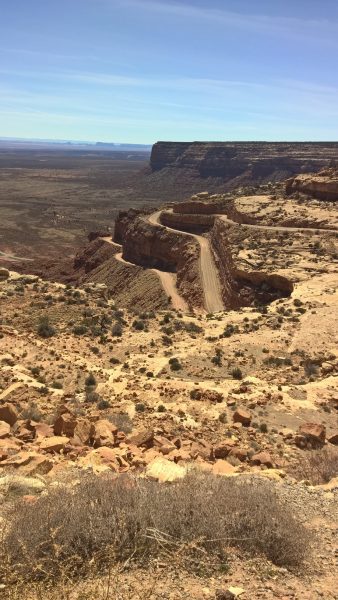 But wait…there's more!
Where it was taken: When: Commenter nym: Other notes or info about the picture:

Sent from my Windows Phone

Sunday, March 12, 2017, Poco in the strange land of Goblin Valley State Park, Utah. He peed, he romped, he barked, he even rolled on his back. No park rules were broken…..he did feel that he was camouflaged but for his leash.

Signed,
Poco's Chauffeur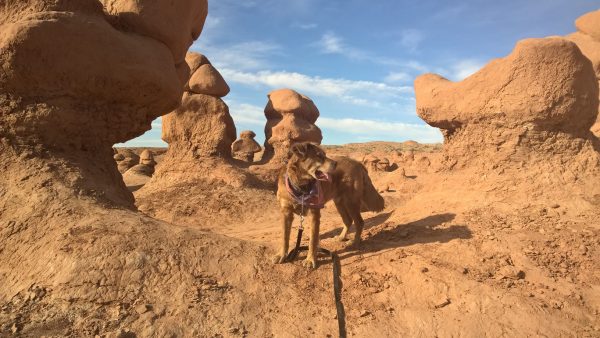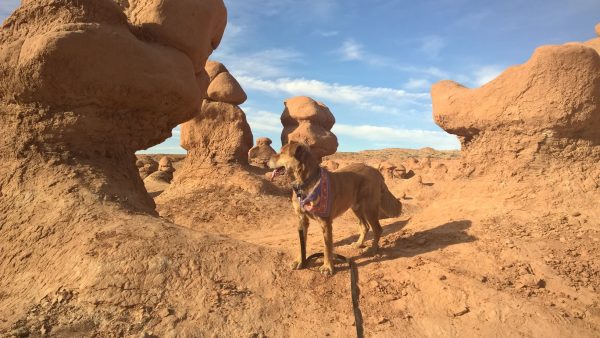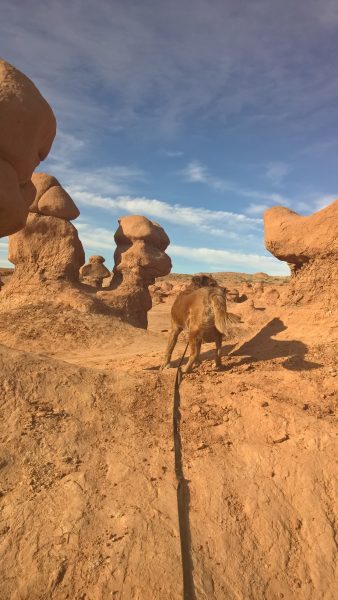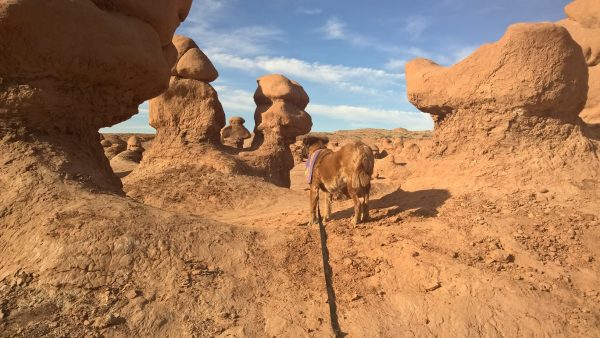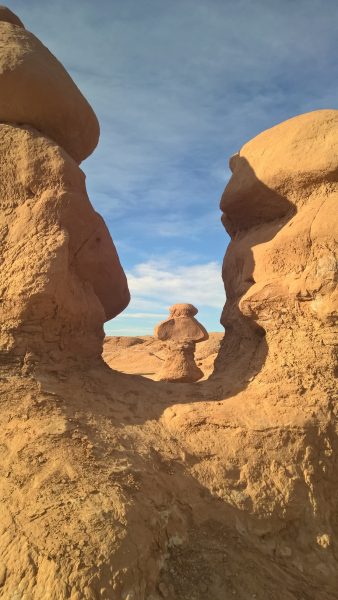 One more set from quinerly (she's been a busy lady!):
March 11, 2017
First picture: Poco gathering his thoughts for a minute…..getting his Zen on….he doesn't want to be overwhelmed by the beauty of Capitol Reef NP.

Second picture: "Wow, Mom! This is some vacation for an ex street dog!."

Signed,
Poco's Chauffeur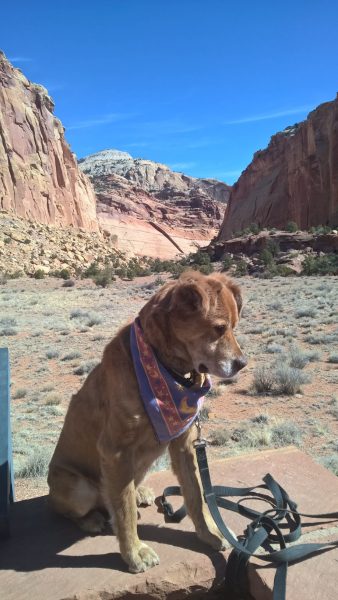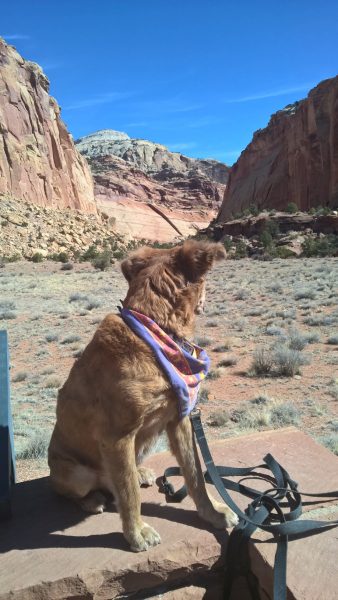 And now to finish off the morning's pictures, some beauties from BillinGlendaleCA:
Where it was taken: Angels Gate Park, San Pedro, CA
When: March 12, 2017
Other notes or info about the picture:  This is the Friendship Bell which is a gift from the Republic of Korea.  It sits on the hill above the Pt. Fermin Lighthouse.
Wow, such vivid colors!
Where it was taken: Los Angeles harbor, San Pedro, CA
When: March 12, 2017
Other notes or info about the picture:  The USS Iowa.  I just took a picture of the exterior, since I've been on board of her more famous sister ship twice(and admission is pricey).  Also, if you look at the center of the picture you can see my new(to me) silver Prius.
Such clear skies, many of us on the East Coast only dream of such a blue sky after the past 24 hours or so!
Folks, those were the last pictures, so please send more!  I'm also curious as to whether you prefer the pictures as they are, serially, or if you'd prefer a slideshow for each submitter. Instead of showing all pictures, it would just show one at a time in a continuous loop.  So please tell me what you think of this idea and please send in more pictures!