This cracks me up:
President Trump's chief strategist Stephen Bannon sought to use the healthcare vote this week to make an "enemies list" of lawmakers who would vote "no" on the GOP initiative, The New York Times reported Saturday.

A Hill GOP aide involved in last-minute negotiations told the Times that Bannon and White House legislative affairs director Marc Short pressured the president to let the House vote on the ObamaCare replacement bill.
And that is on top of this:
When the balky hardliners of the House Freedom Caucus visited the White House earlier this week, this was Steve Bannon's opening line, according to people in the conference room in the Eisenhower Executive Office Building:

"Guys, look. This is not a discussion. This is not a debate. You have no choice but to vote for this bill."
They, of course, said "fuck you."
The problem with all these little Hitlers in the Trump administration, including Trump himself, is that these pocket authoritarians are used to being in charge of minions who offer complete obeisance. Bannon in the military where people HAVE to do what you say, and then running Breitbart, where everyone there is such a suck-up and toadie that the virgin Ben comes across as a profile in courage.
With Trump, it's basically everyone he's ever encountered his entire life, and this was reinforced by all the yes men throughout his campaign who never once tried to tether him to reality and always had Fox news to feed his delusions.
And so when they go in all sure of themselves, flinging the bombast that has worked with weaker folks or people not in positions to resist, they look like idiots. Steve Bannon may think he is the Sith lord, but the Freedom caucus looked at him and saw this: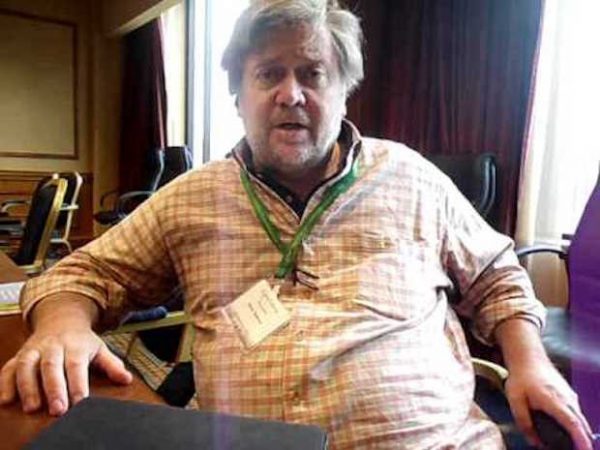 A fat retirement age alcoholic in rumpled clothes stinking of yesterday's gin with bloodshot eyes, a mean streak a mile wide, who has one foot in the grave and the other on a banana peel.
There are pockets in this country where believing your own bullshit and being the legend in your own mind is rampant (DC obviously, with Silicon Valley a close second, but also Hollywood, Wall Street, upper levels of corporate America, the Catholic church, and upper levels of academic administrations), but when you come slinging a piece of shit and people see you for what you are, you get laughed out of the room.