On the Road is a weekday feature spotlighting reader photo submissions.
From the exotic to the familiar, whether you're traveling or in your own backyard, we would love to see the world through your eyes.
Good Morning All,
This weekday feature is for Balloon Juicers who are on the road, travelling, etc. and wish to share notes, links, pictures, stories, etc. from their escapades. As the US mainland begins the end of the Earth day as we measure it, many of us rise to read about our friends and their transient locales.
So, please, speak up and share some of your adventures, observations, and sights as you explore, no matter where you are. By concentrating travel updates here, it's easier for all to keep up-to-date on the adventures of our fellow Commentariat. And it makes finding some travel tips or ideas from 6 months ago so much easier to find…
Have at 'em, and have a safe day of travels!
Should you have any pictures (tasteful, relevant, etc….) you can email them to [email protected] or just use this nifty link to start an email: Start an Email to send a Picture to Post on Balloon Juice
First up, from Raven:
Here's a spanish mackerel sammy!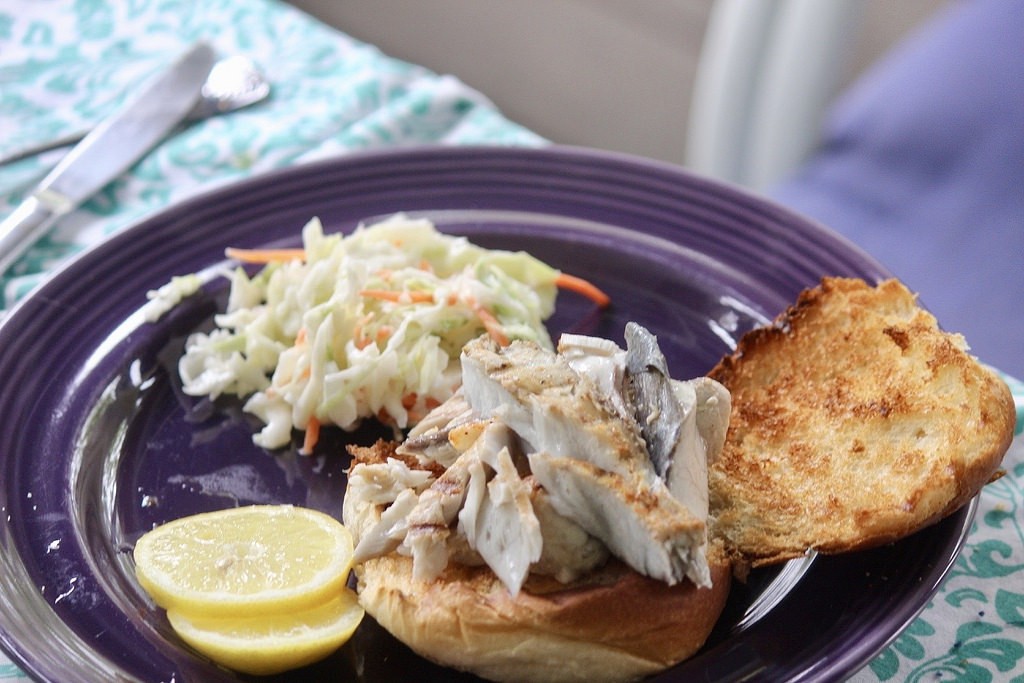 Yummy! That makes me want lunch, NOW!
Next up, from Nicole (occasional commenter and longtime reader):
I'm sending a few pictures from a trip to the Dominican Republic that my husband, son and I took in mid-March.  We had a really
tough autumn, and I decided we needed to go someplace during the 1st grader's spring break.  We booked a resort, which goes against all of my sightseeing instincts, but it turned out to be a lot of fun.  I wanted to see Santo Domingo, about 40 kilometers from the resort, but we couldn't really justify $100 for a private car to take us there and back.  Not to worry; helpful commenters on the internet suggested traveling like the locals- standing on the main road and waiting for a bus (all privately owned) to come by and when it stops in front of you, ask if it's going to Santo Domingo.  It's about $2 for each person and an hour later drops you off in the main bus terminal (Parque Enriquillo).   From there it was a short walk to Zona Colonia, founded in 1498 by Christopher Columbus.

So a couple of pictures of Catedral Primera de America, the first cathedral built in North America, a Denny's, because wherever you go, Denny's is where you are, and a couple beach shots from Boca Chica and Juan Dolio- all featuring stray dogs, as there are a lot of them on the beach.  They were all very gentle and shy.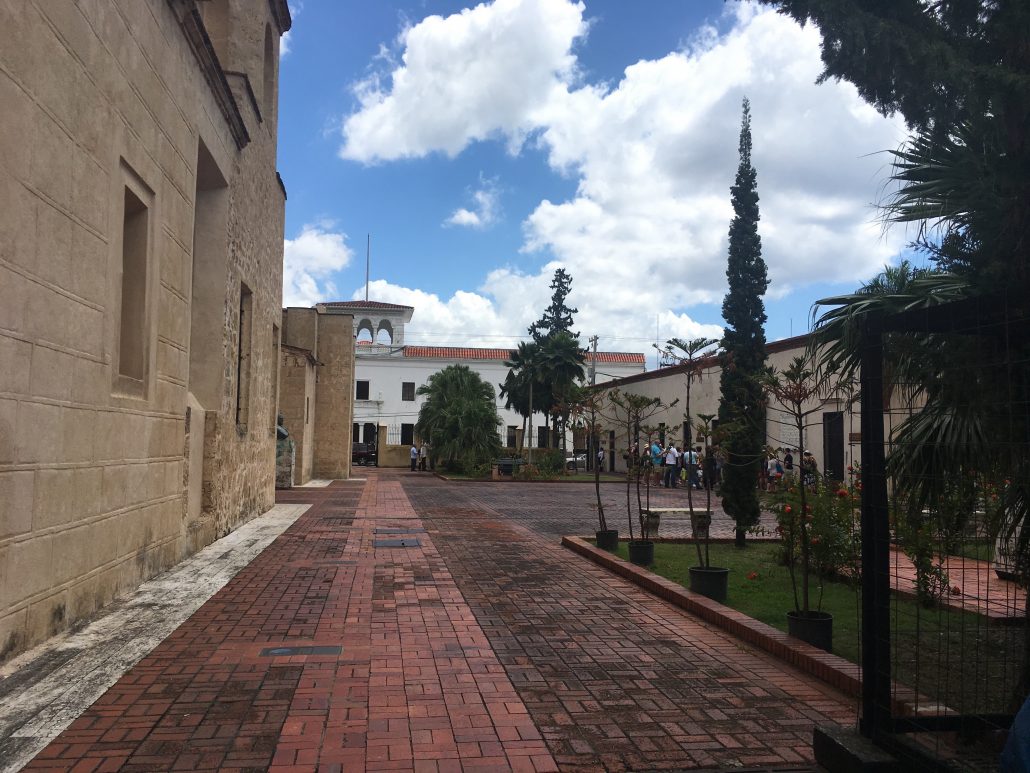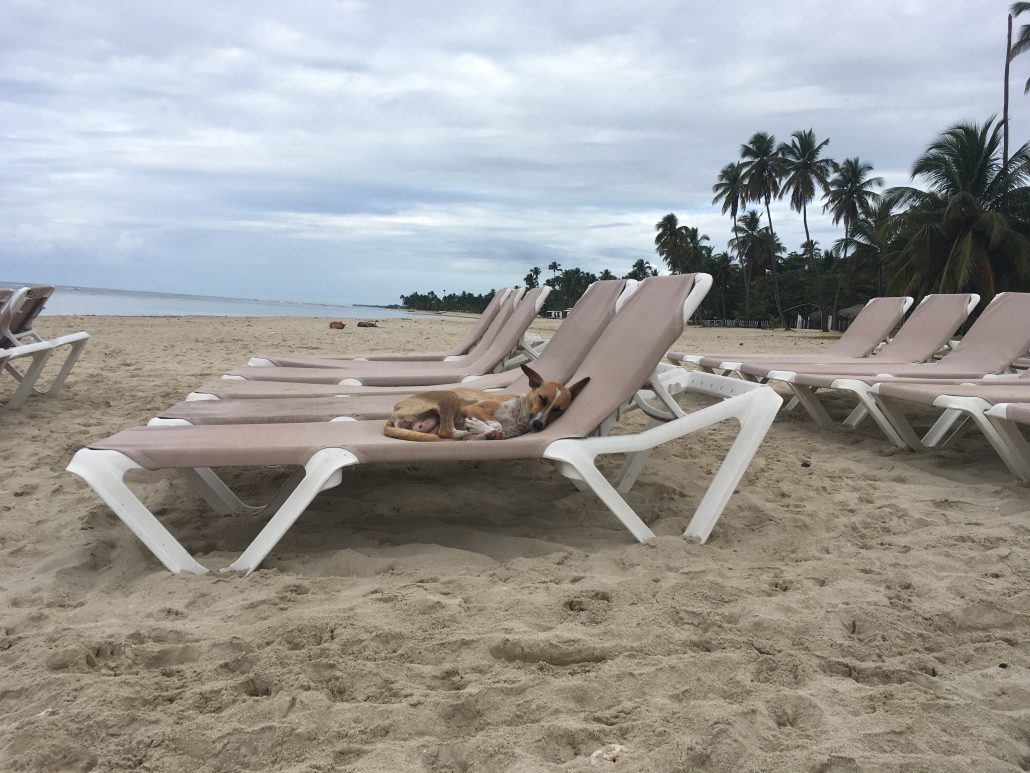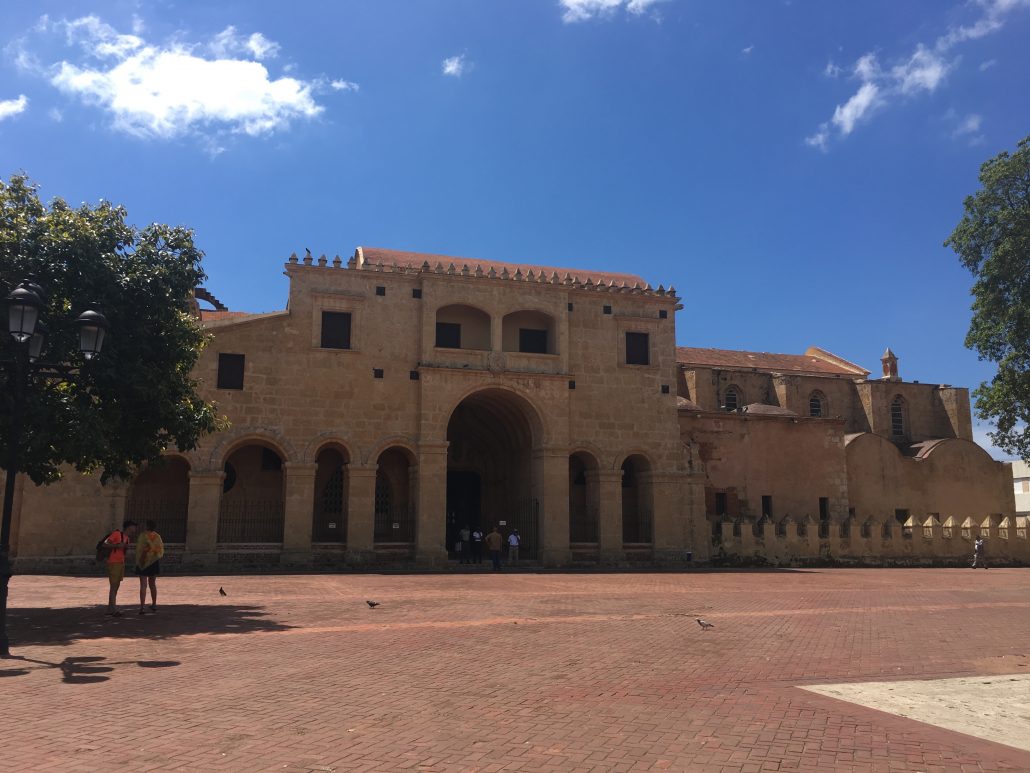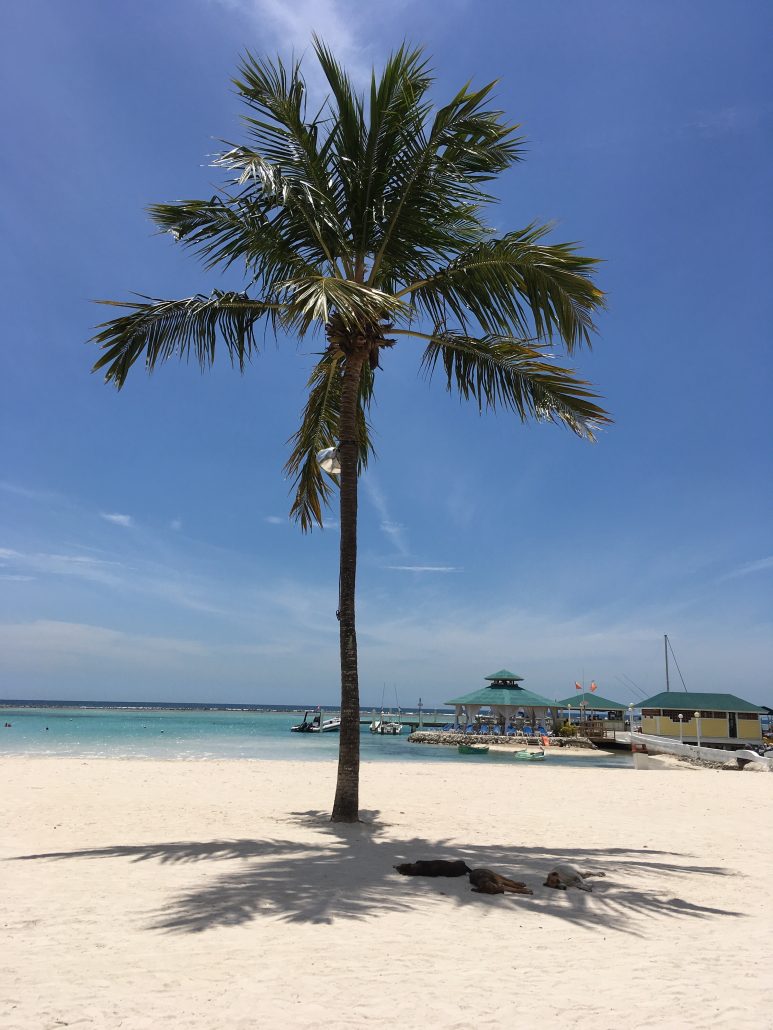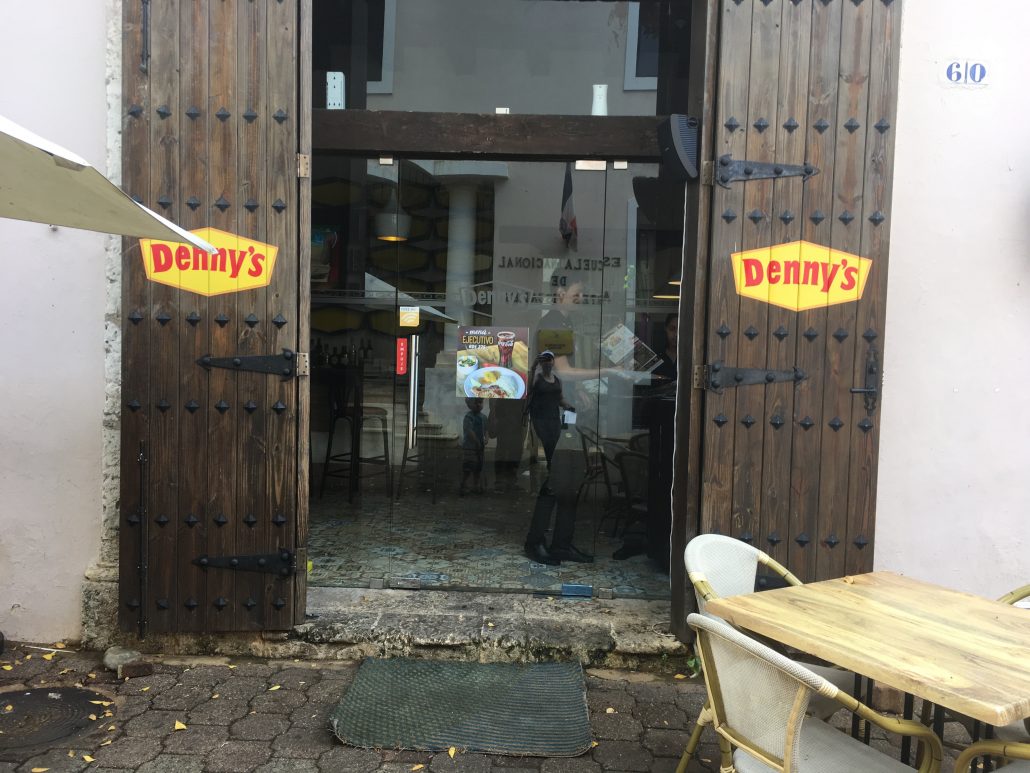 Thank you so much Nicole. Historic and eye-opening! Do send more as you can.
I likely don't have many pictures of them, but I've found local franchises of McDonald's and Subway to be very, very welcome after a few days of 100% foreign cuisine for every meal! So I always notice them when I'm overseas. I haven't seen too many Dennys, but there's (or used to be) a great Sizzler near the Keio Plaza in Tokyo that I've eaten at, many a night after arriving from the US East coast and jetlagged to hell.
Next up, from RLinChina:
Where it was taken:  Nanchang China

When: Oct. 7,8,9  2017

Other notes or info about the picture:  huge pavillion area, old palaces and temples. Got a pic with the performers (one of these things is not like the others) and Communist Revolution Museum and greatest stay off the grass sign ever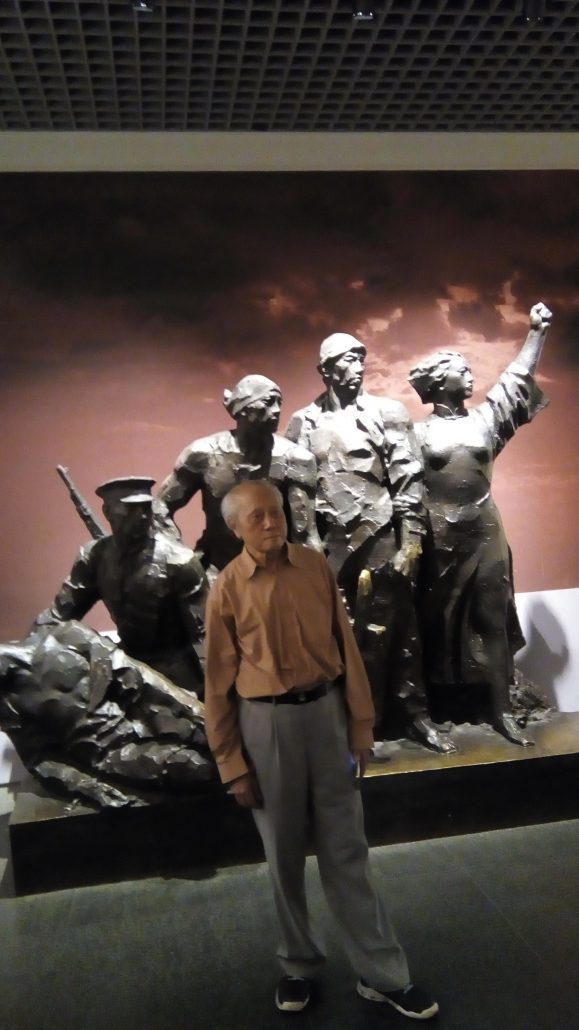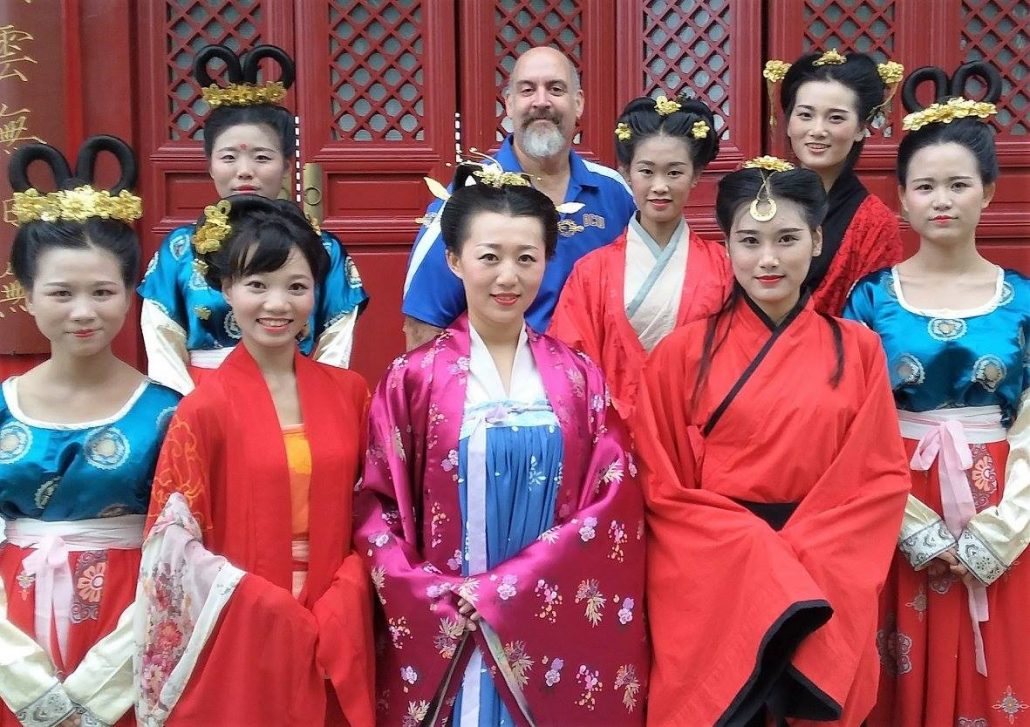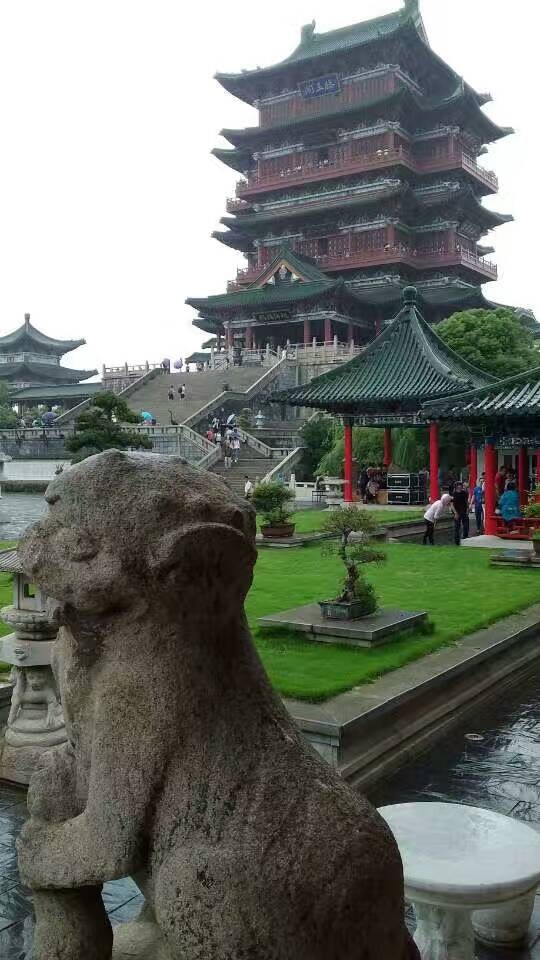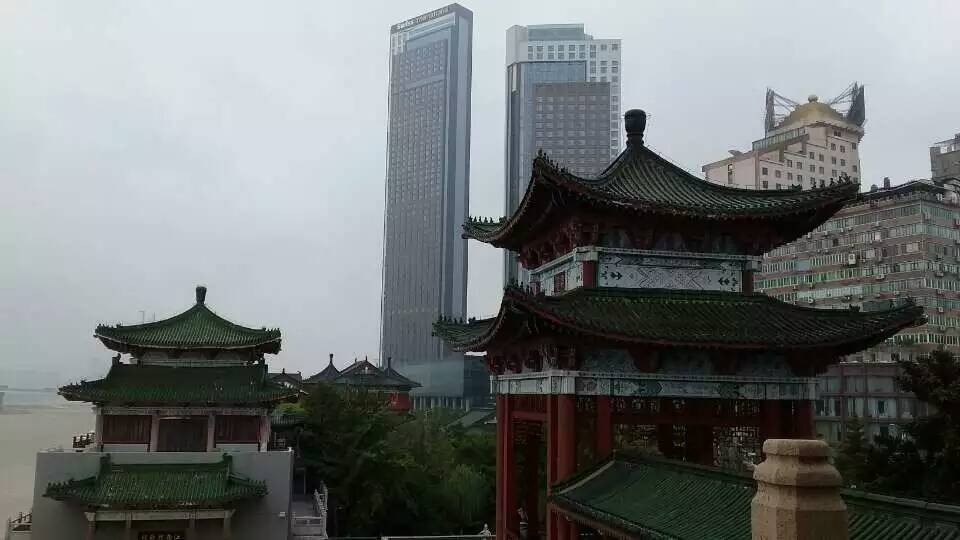 As always, shie-shie.
To wrap up Monday, a little Poco from Quinerly!
Poco is catching some snooze time Friday night in the Charleston, W VA Motel 6. Long day of being chauffeured by his driver (Quinerly), and he is exhausted.
He'll send some "action" shots from Pine Knoll Shores, NC in a few days. Poco loves him some long beach walks and sunsets at the pier. Plus, big tail wag going out to commenter "laura" for all her kind words. "Moar Poco!"
Have a great day!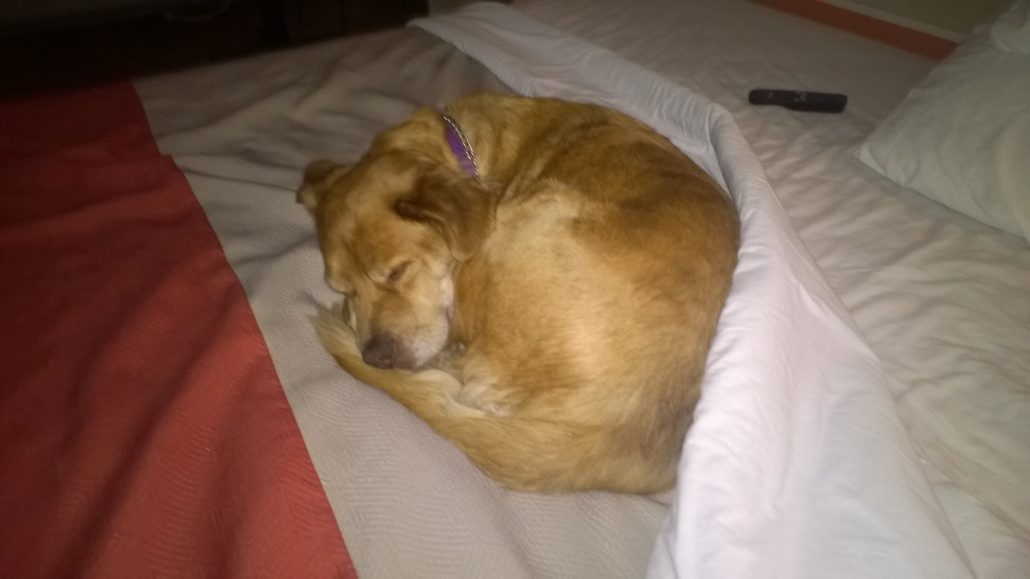 Travel safely Quinerly and Poco!
Lots more tomorrow – travel safely and send in pictures!