Earlier this week Ceci n'est pas mon nym asked a great question in comments:
Looks like it's flattened out at 10%. Who are those last 10% uninsured that ACA isn't reaching?
Charles Gaba at ACASignup.net looked into this in 2016 and this is what he has with a little bit of wiggle room.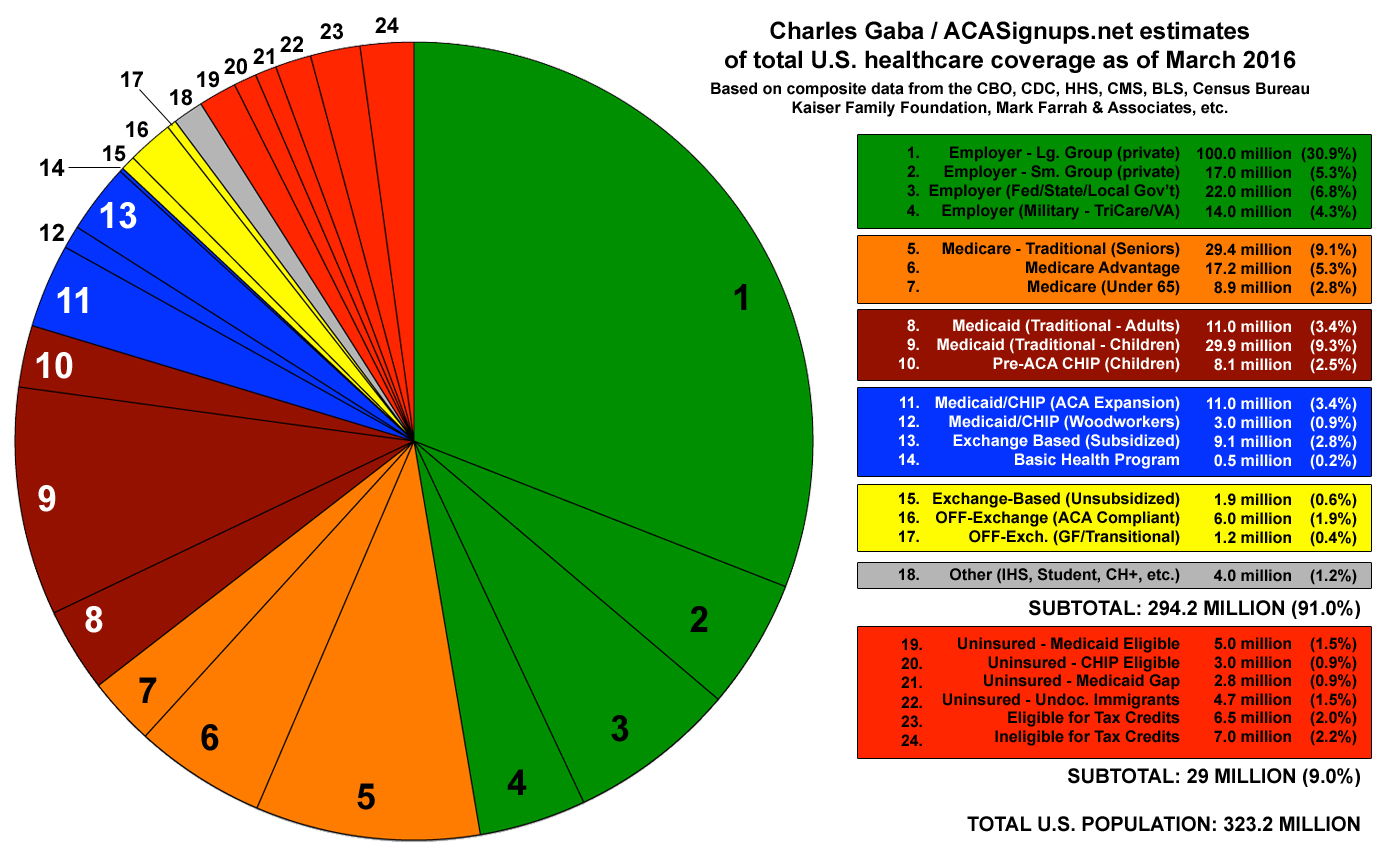 We can break this 10% down into a couple of groups.
The hardest to cover group are immigrants who either don't have papers or don't qualify for one reason or another. This is about 15% of the uncovered population.
The next group are people who either need significant outreach to get into the individual market or they need better deals. This is some combination of the people who don't qualify for subsidies and are uncovered and people who qualify for subsidies but don't use them. Here the policy response would be to up subsidies, create auto-enrollment features and otherwise make it easier for people to get in. This might be 25% to 40% of the remaining uncovered.
Woodworkers of a variety of stripes are the next group. These are people who qualify for high actuarial value, low premium insurance through Medicaid, Medicaid Expansion, kids in CHIP, and subsidized exchange policies. They probably make up 35% to 40% of the population. Presumptive eligibility, auto-enroll, auto-renewal, and coordinated benefit qualifications would be appropriate policy responses.
The final group is roughly 10% of the uncovered. This group are the people who make too much for Legacy Medicaid and too little to qualify for Exchange subsidies in Medicaid non-Expansion states. The policy solution is to expand Medicaid to at least 100% FPL.