I was driving home from an errand and had to pull over and take a picture and share it: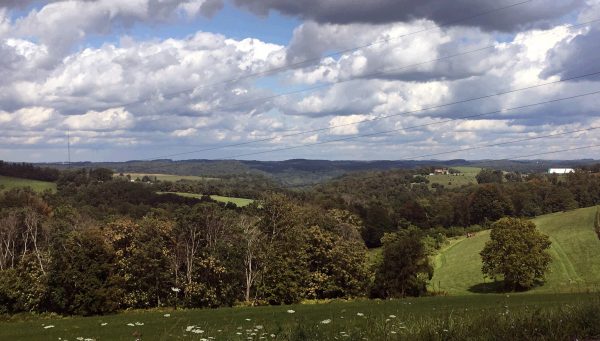 Takes your breath away, doesn't it? It's a good time to be alive. The leaves will be changing soon (too soon since I love 65 and sunny). That's about 3 miles from my house. Bethany is in the valley behind yonder ridge line.
And if any Juicers need a place to ride out the storm, let me know. Hell, it's the weekend- if you can only make it out of state and are stranded, let me know and I will come get ya. All beds come with a complimentary dog.