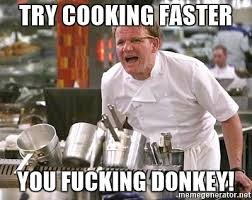 I bought an ice cream maker and am making my first batch of home made ice cream. I made it last night and it chill in the fridge overnight, and now I am honest to goodness standing in front of it YELLING "FASTER."
This may be the longest hour of my life.
I'm making vanilla and it has an odd color because I used unbleached sugar.