I had a basically politics free day today, and it was nice. Woke up early, said to hell with it and went back to bed, then engaged in the always dangerous corralling of Steve in order to take him to the groomers. He was just too matted and a mess for me, and I had to bring in the professionals.
He was much better behaved today- didn't act like he was being murdered on the drive there, and according to the groomers he only shit on them twice and didn't puke this visit, and no one was bled, so all in all a success. Got him home, and as usual, he refused to make eye contact with me for a few hours, which I suppose is reasonable. If Steve put me in a cage, took me somewhere and had strangers manhandle me and shave my ass, I'd probably be a bit miffed, too.
At any rate, the hurt fee-fee's never last long, because he always feels so much better after being trimmed and beautified, and the tuna for dinner did not hurt, and he has spent the last few hours on top of me aggressively purring, kneading, and generally being an all around swell guy.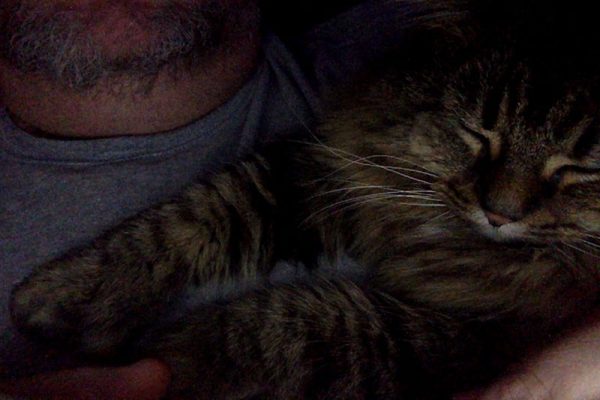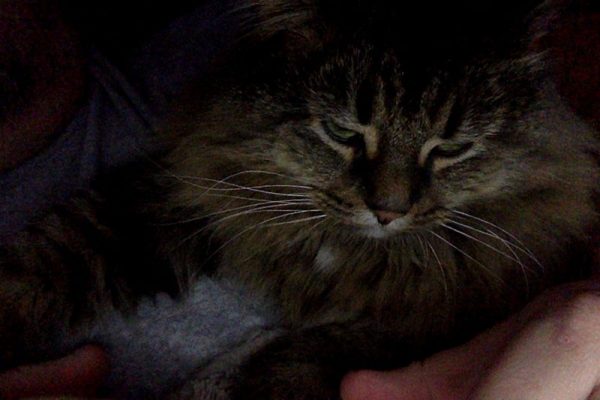 I'm the fat one with the grey beard.
OMG IS SCOUT THE MOST PRECIOUS THING EVER!!!!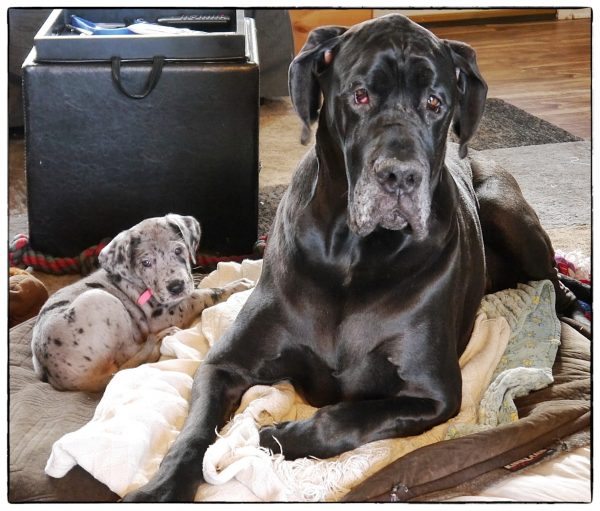 I just want to hold her and tell her she is amazing.