On the Road is a weekday feature spotlighting reader photo submissions.
From the exotic to the familiar, whether you're traveling or in your own backyard, we would love to see the world through your eyes.
Good Morning All,
This weekday feature is for Juicers who are are on the road, traveling, or just want to share a little bit of their world via stories and pictures. So many of us rise each morning, eager for something beautiful, inspiring, amazing, subtle, of note, and our community delivers – a view into their world, whether they're far away or close to home – pictures with a story, with context, with meaning, sometimes just beauty. By concentrating travel updates and tips here, it's easier for all of us to keep up or find them later.
So please, speak up and share some of your adventures and travel news here, and submit your pictures using our speedy, secure form. You can submit up to 7 pictures at a time, with an overall description and one for each picture.
You can, of course, send an email with pictures if the form gives you trouble, or if you are trying to submit something special, like a zipped archive or a movie. If your pictures are already hosted online, then please email the links with your descriptions.
For each picture, it's best to provide your commenter screenname, description, where it was taken, and date. It's tough to keep everyone's email address and screenname straight, so don't assume that I remember it "from last time". More and more, the first photo before the fold will be from a commenter, so making it easy to locate the screenname when I've found a compelling photo is crucial.
Have a wonderful day, and enjoy the pictures!
Today, pictures from valued commenter cosima.
General Description/Intro:
Most of you will know that we moved to Scotland some time ago.  I do a lot of chauffeuring the girls around when our oldest comes to visit, as the girls love nothing more than to find somewhere to swim together.  This past summer/fall was not very nice, so a lot of their swimming was done in the ocean in wetsuits, but they are up for a (very cold) swim in the river if needs must or on a hot day.  I do not ever swim with them — my days of swimming in freezing cold water are long past.

Here are some photos from my adventures with the girls.  Some of these are near where we live, others are from a trip we took last summer (such as it was) to the West Coast.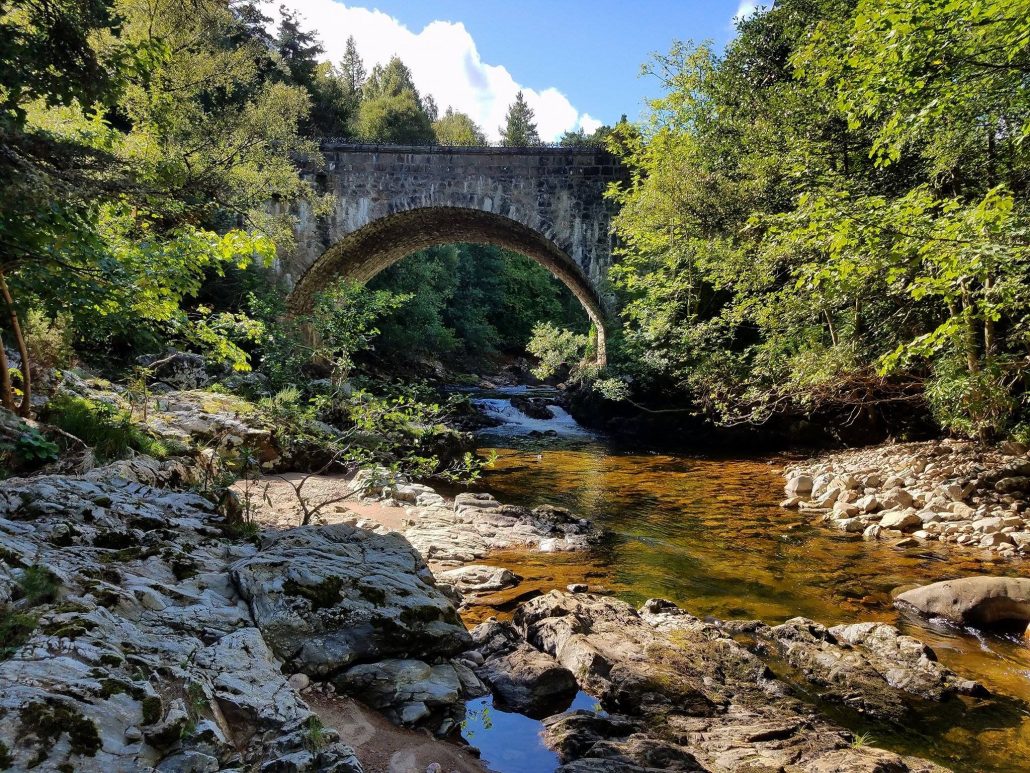 Secret Swimming Hole —  This is about 5 minutes from our house.  There's a little rock outcropping beyond the bridge that has a rope swing dropping into a deep pool.  The girls ride the chute down under the bridge.  Lots of fun had here on a sunny day.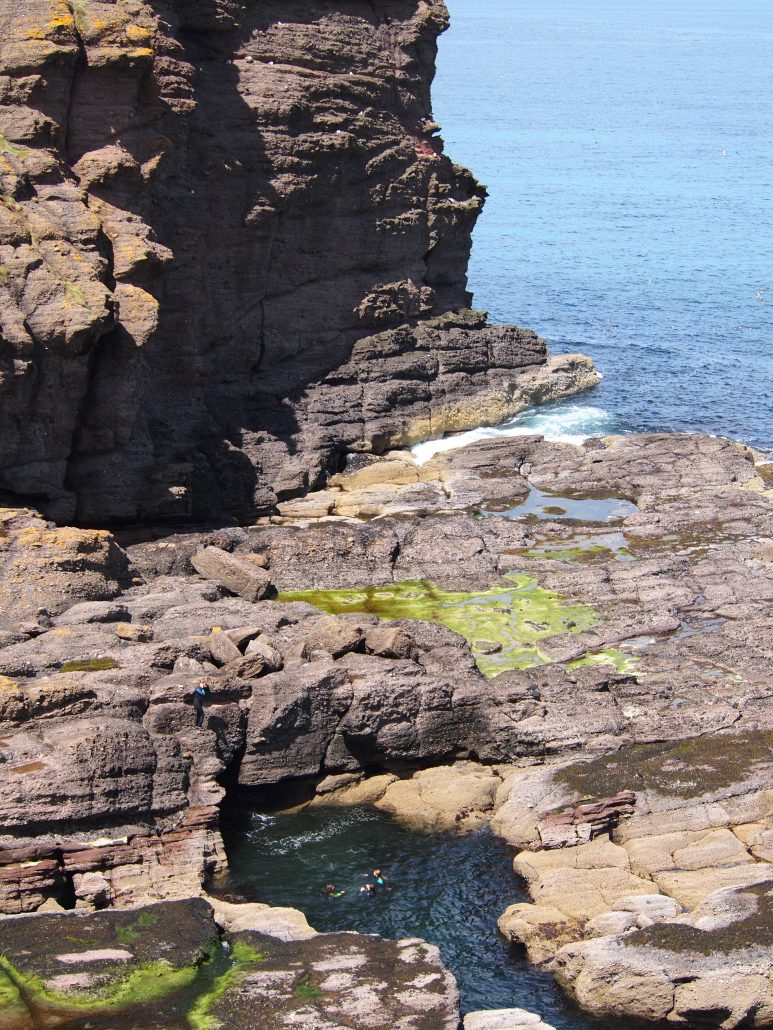 Hell's Ear (Pennan) — This is 'Hell's Lum' which means 'Hell's Ear.'  I have no idea why it is called that, but if I had to guess it's because there are a lot of caves, and if the wind were blowing through it might make some very spooky sounds.  It's not easy to find, fortunately, so you rarely find anyone there.  There are caves that go through to other coves (and give parents heart attacks when their girls go to explore them and then don't come out where they are supposed to), which makes for some really interesting adventures for the girls.  It takes a bit over an hour to drive there from our house, so it's just close enough for us to make it an afternoon adventure.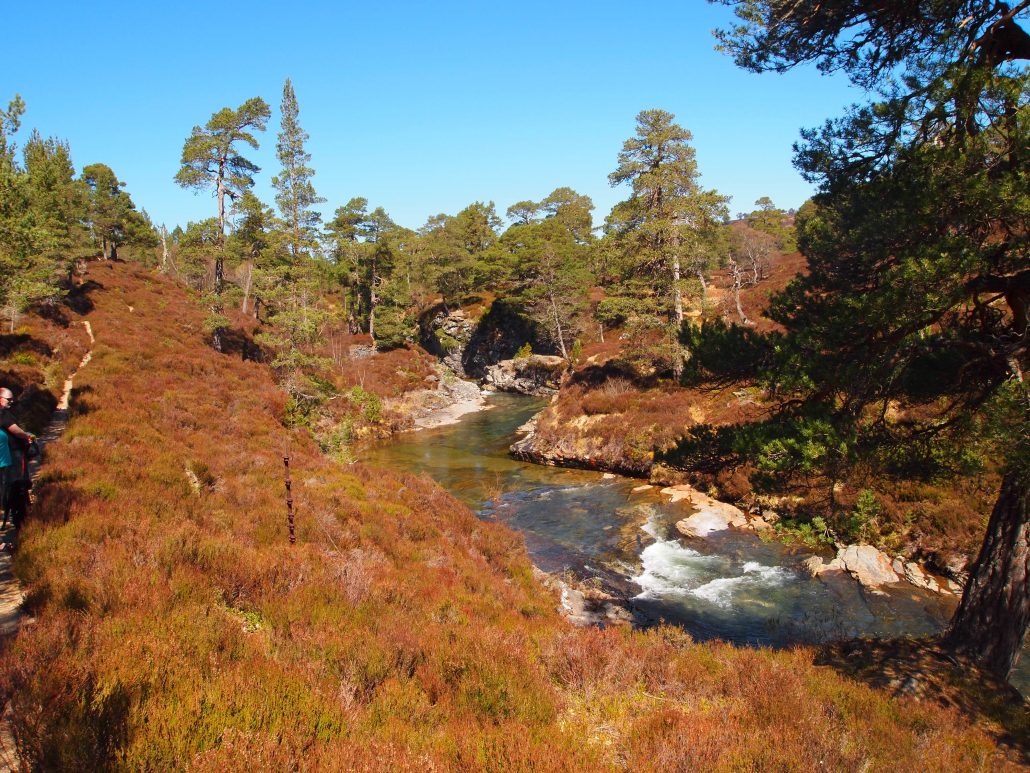 Mar Lodge Estate —  Mar Lodge is about 1/2 hour from where we live.  It is simply amazing.  We'd never been until last year, in spite of it being a major draw locally (or perhaps because of that), and now we will go back regularly — during the week, when it is not full of people.  They are committed to doing conservation & re-planting to a degree that very few estates are, so worth visiting & supporting for that alone.  This pool has a lot of green colour in it, from the rocks, and is stunning — that's actually not something you see elsewhere in this area.
Laide —   This is from a viewpoint that gets very crowded, along the NC500.  The girls swam at the sandy beach in the distance, in their wetsuits, lots of jellyfish!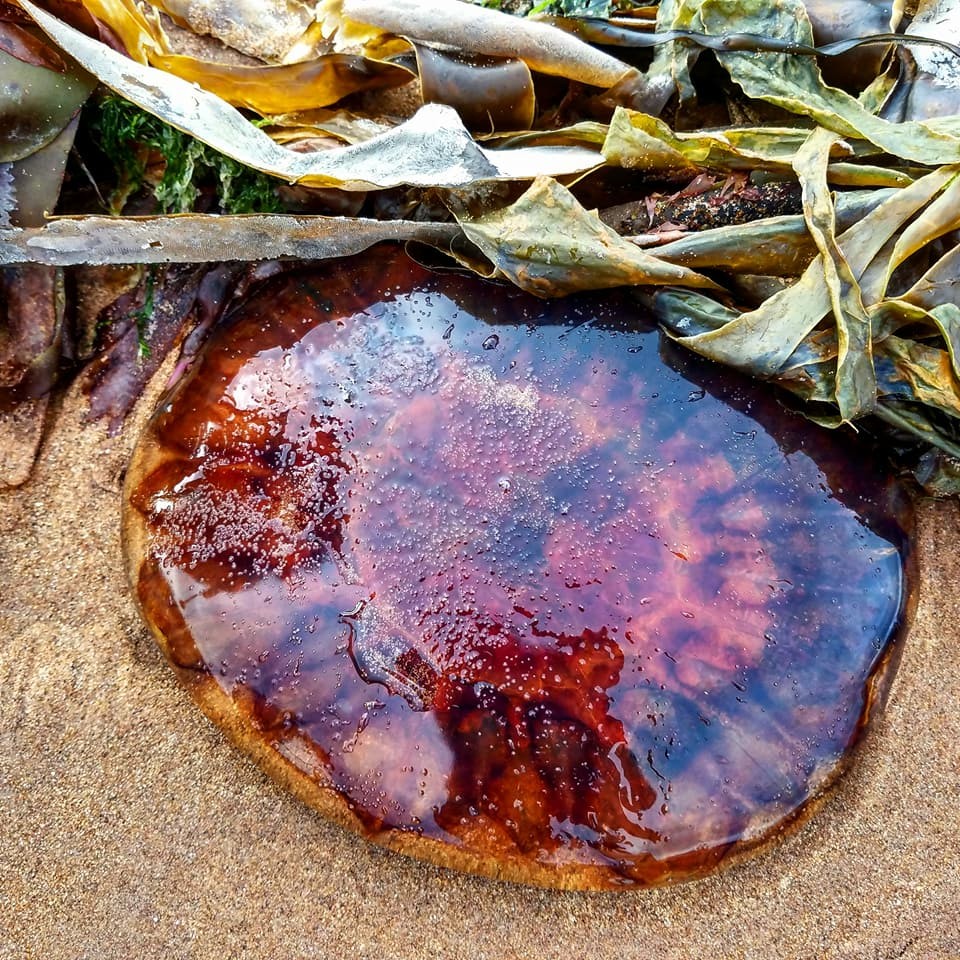 Jellyfish —   What a beautiful specimen!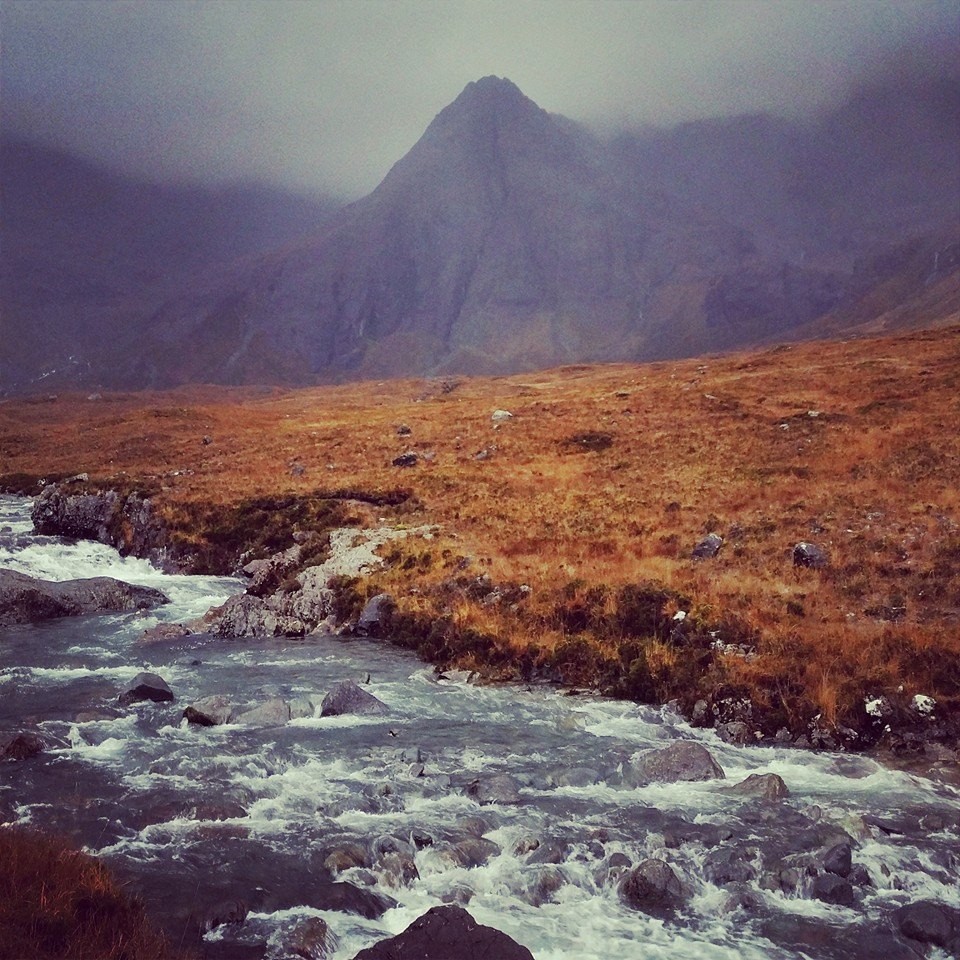 Skye —  Can't have a post of photos from Scotland without including one from Skye.  Skye is one of those places that needs weeks to do it justice.  It takes a long time to drive around (single-tracks), and a lot of time to walk into these amazing places.  Much the same as the rest of Scotland, even having lived here nearly 10 years (total) we're a long way from seeing half of what is on our bucket lists.
Thank you so much cosima, do send us more when you can.
Travel safely everybody, and do share some stories in the comments, even if you're joining the conversation late. Many folks confide that they go back and read old threads, one reason these are available on the Quick Links menu.
One again, to submit pictures: Use the Form or Send an Email