Apparently, all the food belongs to Lily now: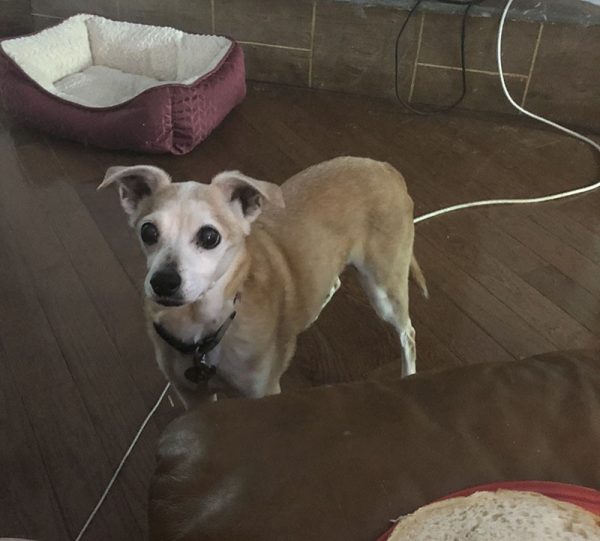 Mind you, she, Rosie, Thurston, and Steve have already had their dinner because I don't even bother trying to eat before feeding them. I know better.
Although it was a very good sandwich, so I can not really blame her. There is a place called Jebbia's in Wheeling that sells produce and has a nice selection of deli meats, and they roast their own turkeys. It's a little spendy at 8 bucks per pound, but it is really good and every now and then when I am in the area, I pick up a lb and have sandwich meat for a couple of meals.