I forgot my peeps update until sternly reprimanded on the tweeter:
WHERE IS YOUR BIRD POST FOR TODAY

— Cheryl Rofer (@CherylRofer) May 30, 2018
But here you go: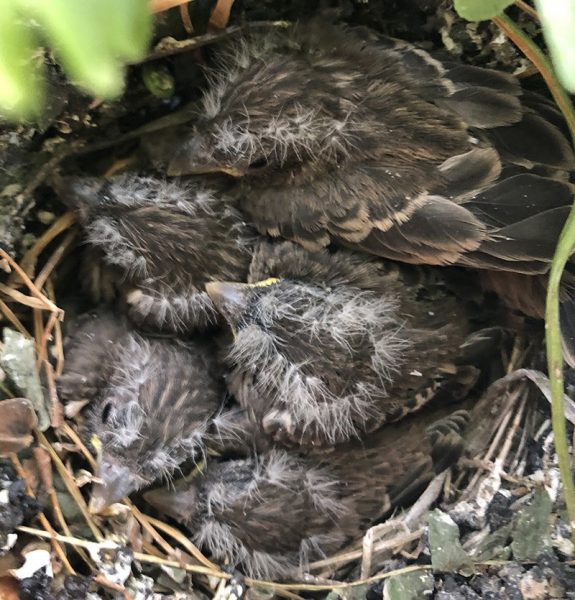 They don't even fit in the nest anymore!
BTW- Lily had her chemo appt today, but I have been feeling like shit and not in the mood to do anything but gripe on twitter so I will fill you all in tomorrow. She's doing great!