Looks like we could use an open thread, and my dogs are snoozing in a heap, and it's raining hard, so no wildlife is present, limiting current photo illustration options. Here are a couple of shots of Tampa taken on the day of the "Families Belong Together" march. The approach from the south shore, just past the shrimp boat docks and ship repair berths: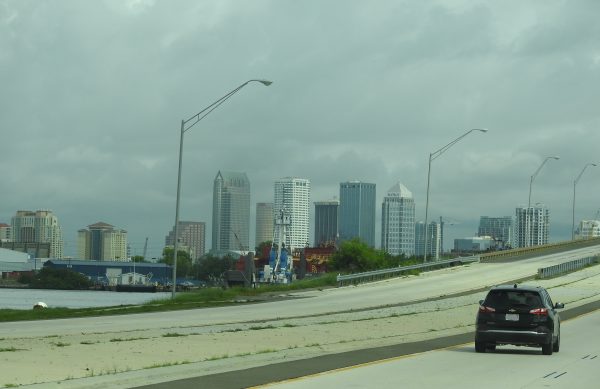 Here's a shot taken just a few seconds later on the bridge. I'm old enough to remember when the darkest high rise — the one that's in the center of the previous shot — was the only one in Tampa. All the goobers around here used to go to town to gawk at the construction of it: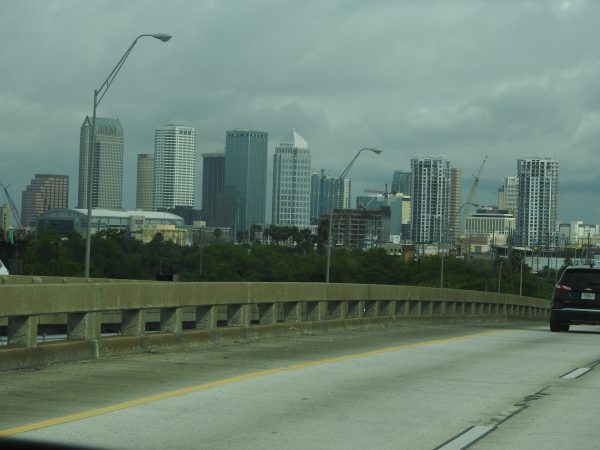 It's not an impressive skyline for people from true metropolises, I'm sure. But it still amazes me when I see it because I remember what it looked like before.
Open thread!
PS: If you're on Twitter, what's your Twitter handle? I know I interact with some of y'all on that platform under different names. Some are easy to figure out. Others, not so much. Help me put a nym with a nym!
PPS: My Twitter is @BettyCrackerFL.