This is the first really solid evidence I've seen that Dems are going to do well on election day. It's also a sign that Democrats should double down on #MeToo.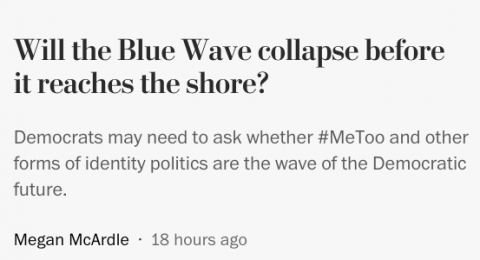 Polls and 538 predictions are one thing but betting against Megan McArdle is a sure thing.
People wanted more chances to give money to Senate races. You can give here to Jacky Rosen (NV) and Kyrsten Sinema (AZ).