Ok- last call to express interest in the calendar. This is not actual orders, this is pre-orders so that I may gauge how many need to be ordered.
If you have not already, please email balloonjuicecalendar[email protected] [fixed address —M4] and state HOW MANY calendars you wish to purchase. Nothing else.
Please follow these SIMPLE ASS INSTRUCTIONS or you will be judged the way Steve judges me every time I walk up the stairs to the second floor.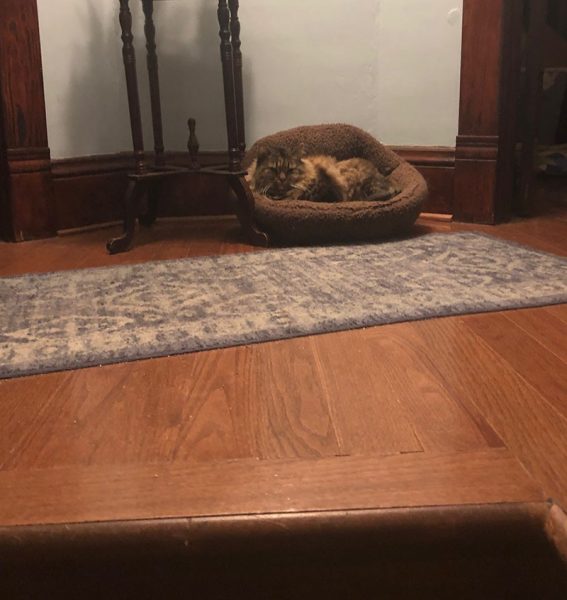 If you are wondering why the runner is all cockeyed, it is because around the corner is Steve's litterbox that he rarely uses. However, I changed the litter yesterday, and he immediately went into the litter box, used the runner to plant his paws, and then kicked litter in every fucking direction, coating a sixteen square foot area with a light coating of litter. He didn't even use it. He just arranged it for me.
Because he is helpful like that. The motherfucker.