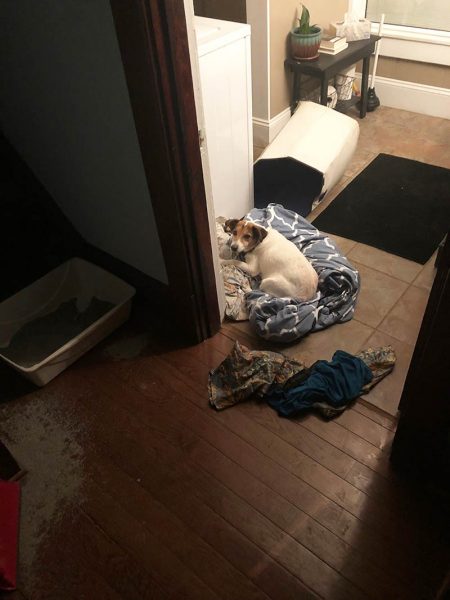 A little bit of everything in this picture. To the left, Steve's litterbox, which was just changed, which means he immediately races upstairs to the litter box, and then rearranges the litter so it is just right, shooting it all over the upstairs. Remember, Steve rarely uses the damned thing, as he mainly goes out doors. Dick.
And then while it is true that there is a dog bed in every damned room of the house and two in some rooms, I do suppose that they are not made out of high threadcount bed sheets and have that ripe smell, so Rosie has somehow toppled the hamper and taken the liberty of creating her own sleeping quarters out of my bedsheets and dirty knickers. Asshole.
I'll deal with it in the morning I suppose.