The vigil at the New Mexico State Capitol went off extremely well last night, thanks to our own Felix O. Culpa.
Sorry for delay. For some reason, GMail decided, for the first time, to send all Balloon Juice mail to my spam folder. But commenter Noncarborundum asked where his email had gone this morning, encouraging me to check. After my checking a number of emails as not-spam, GMail seems to have gone back to sending B-J mail to my inbox. If you've got photos you want posted, send them to me via the "Contact Us" in the upper right-hand corner.
FelonyGovt was at the Manhattan Beach, California, vigil. They had about 200 people.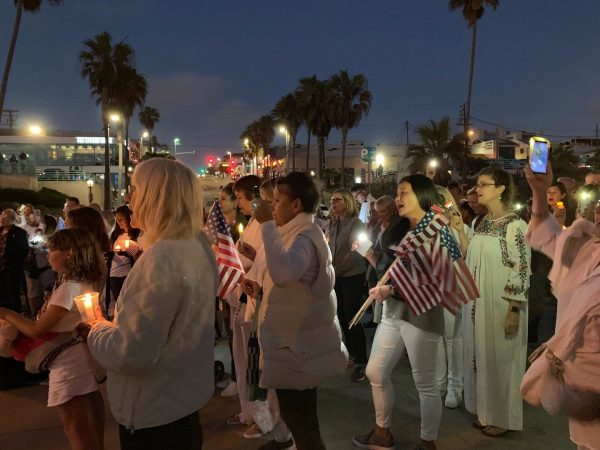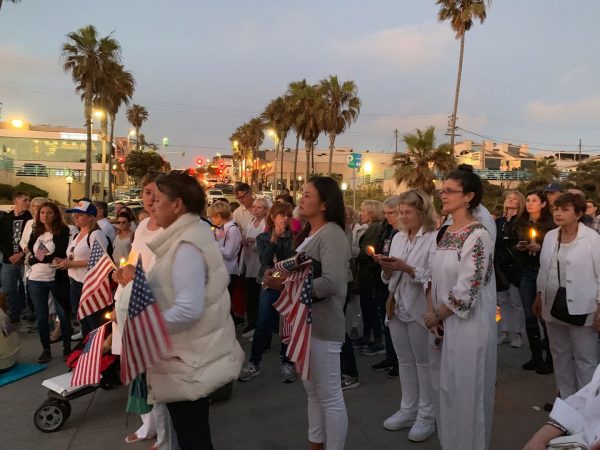 From Noncarborundum: Here are a few shots I took outside the Hancock Church in Lexington MA last night.  There was a brief meeting inside the church with readings, songs and information about ways to help, then we all went outside for the candlelight vigil.  Not everyone got a candle; they said they'd been expecting about 50 people, but by my estimate there were at least 150 there.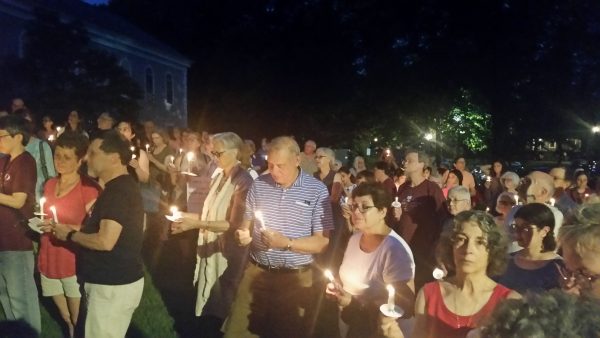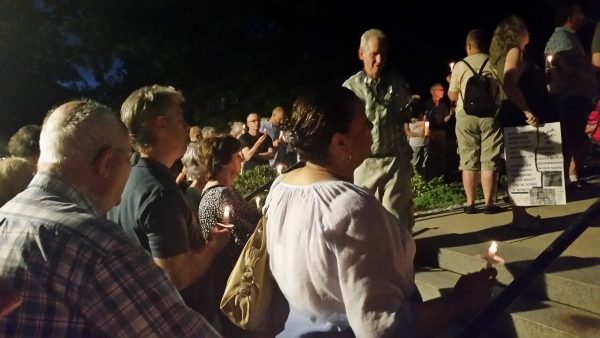 From Gus diZerega in Taos, New Mexico (Hi, neighbor!):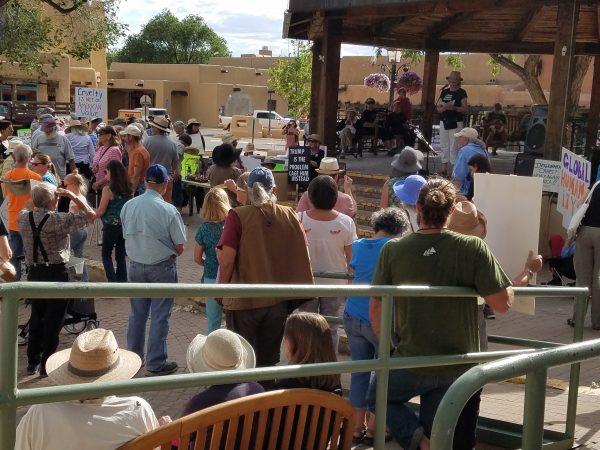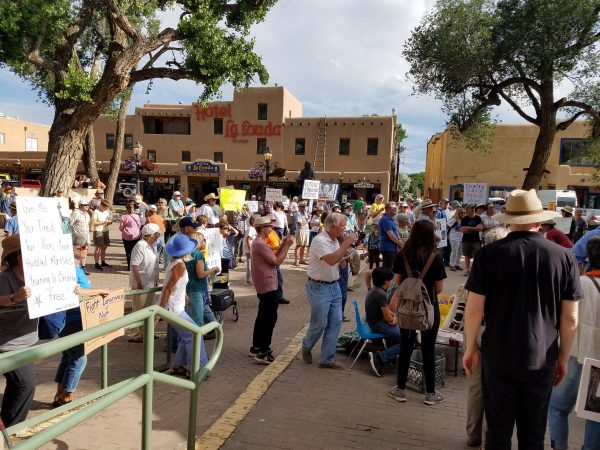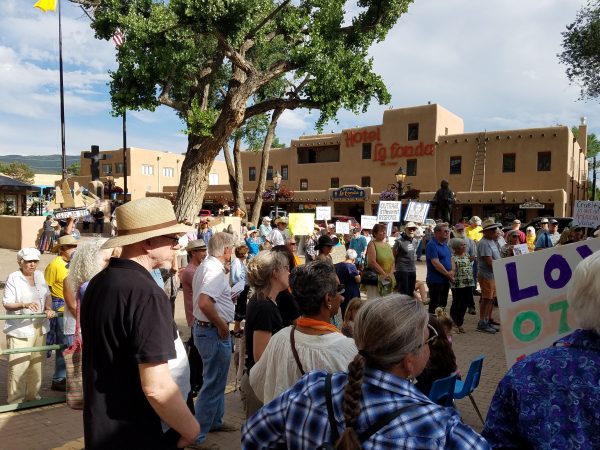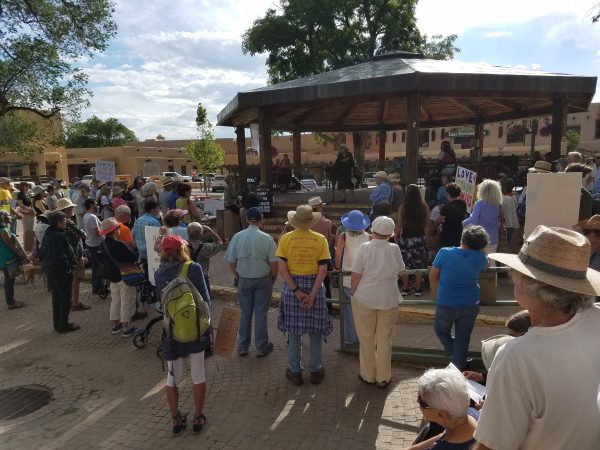 More to come. I am posting as I receive them.