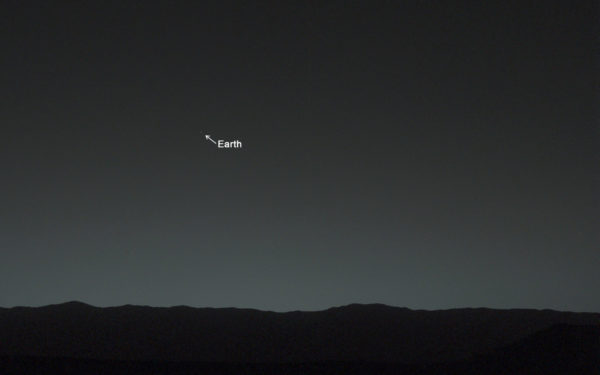 Looking up and thinking of you all back home. Here's what Earth looks like from my point of view on the surface of Mars.

Even though we're apart, we can still be together, online. Please join me in observing #EarthDayAtHome with these @NASA activities: https://t.co/5Sk4T2tpaZ pic.twitter.com/Zj7XTezLZt

— Curiosity Rover (@MarsCuriosity) April 22, 2020
Seems planet Earth is pretty happy with the Coronavirus lockdown.
The mental image many people have of Los Angeles is one obscured by smog. But with stay-at-home orders to stem coronavirus, LA saw some of the cleanest air of any major city in the world this week, according to a Swiss air quality technology company. https://t.co/49yRvYNFTZ

— CNN (@CNN) April 19, 2020
With cars now sequestered in garages, air quality around the world has gone through the roof. In March, researchers at Columbia University calculated that carbon monoxide emissions in New York City, mostly coming from vehicles, fell by 50 percent. https://t.co/aZofiYEed2

— WIRED (@WIRED) April 22, 2020
…on the mend here…how's everyone else?
Open thread