On the Road is a weekday feature spotlighting reader photo submissions.
From the exotic to the familiar, whether you're traveling or in your own backyard, we would love to see the world through your eyes.
Albatrossity has gifted us with another installment of Spring in Flyover Country.  The third one will be next week.  ~WaterGirl
Albatrossity
Here's the next installment of images and information from the Flint Hills of Kansas, aka flyover country.
Spring is proceeding regardless, as avian migrants leave here, pass through, or return for the summer. The controlled burning season is mostly past us now, although there are still a few smoke columns on the horizon most days, and the Swainson's Hawks, freshly back from the pampas, patrol the fire lines and pounce on any rodent or snake fleeing the flames. Trees are flowering, birds are singing, and all in all it can feel like a normal spring when you are out in the natural world. I recommend it, if it is possible in your part of the galaxy.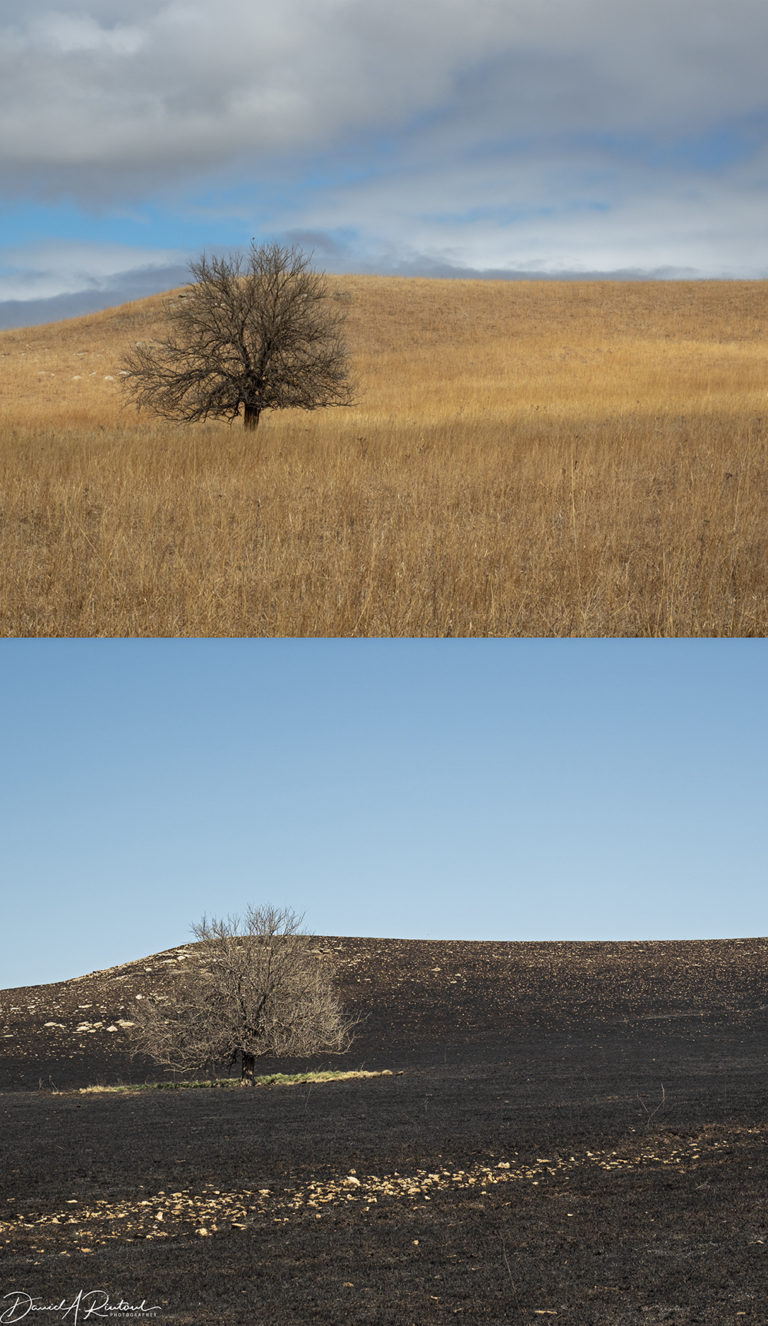 The Flint Hills of Kansas
April 8, 2020
The last installment featured a vista of a lone bur oak in a Flint Hills pasture, entitled "Waiting for the fire". The fire got here. So here's the before-and-after. The after image shows you why these hills are still covered in tall grass prairie. The soil is very thin and full of sharp flinty rocks that dissuaded early settlers from plowing it up. The rich soils of Illinois, the erstwhile "Prairie State" had no such impediments to the plow, and that is why prairie disappeared from that state almost entirely. Tallgrass prairie is an endangered ecosystem; compared to the iconic endangered ecosystem, old-growth forests of the Pacific Northwest, it has been reduced in size to a much greater extent. I feel fortunate to live here.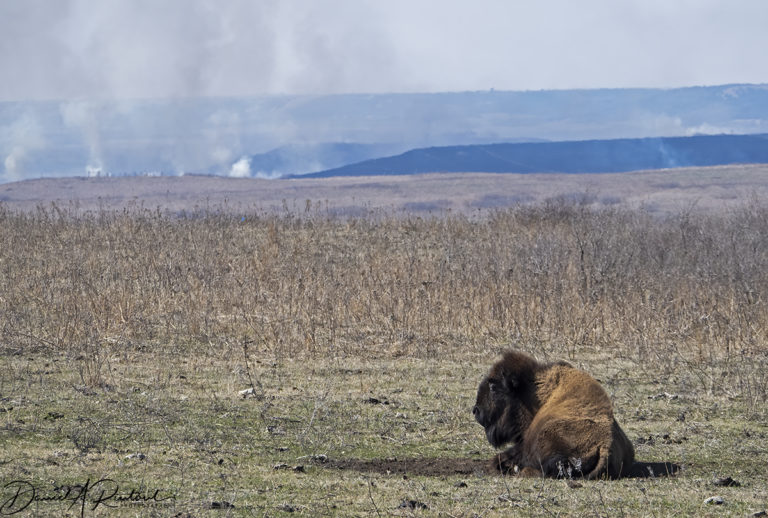 The Flint Hills of Kansas
April 4, 2020
The Konza Prairie Biological Station, a few miles south of Manhattan, is a research enterprise devoted to the study of the interactions of two major ecological drivers that help maintaining tallgrass prairies – fire and grazing. There are approximately 250 bison on that station, and they are pretty much unconcerned about fires. They've lived with fire for a long time.
The Flint Hills of Kansas
April 4, 2020
Singing Eastern Meadowlark. Our winter mixed meadowlark flocks (both Eastern and Western Meadowlarks) have dispersed, and the Eastern Meadowlarks are singing and hoping and looking pretty fine.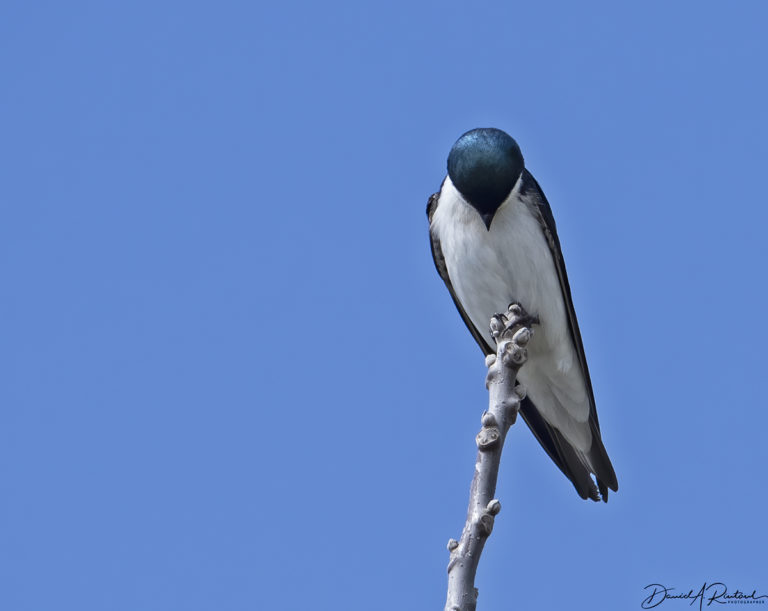 The Flint Hills of Kansas
April 5, 2020
Male Tree Swallow – Flocks of swallows have also returned from the south. Our earliest arrivals are mostly Tree Swallows, but Barn Swallows and Cliff Swallows have also arrived now.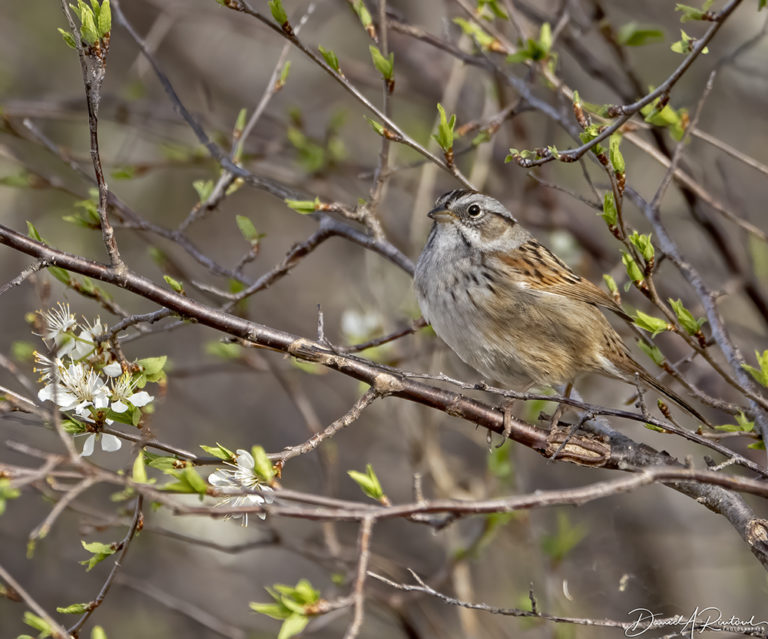 The Flint Hills of Kansas
April 9, 2020
Swamp Sparrow – Sparrows are also passing through in good numbers, most of them spend the summer further north and we only have spring and fall to appreciate them. Swamp Sparrows are regular but rare here in spring, and I was glad to find this one.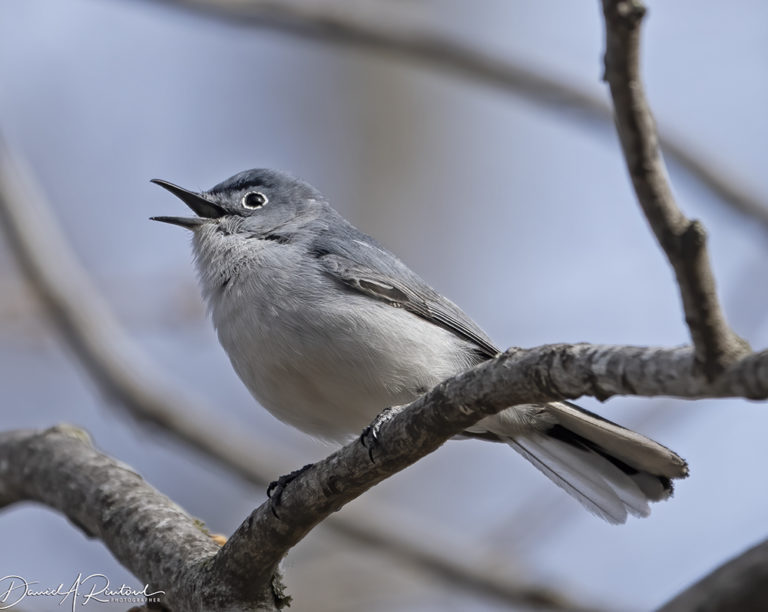 The Flint Hills of Kansas
April 9, 2020
BGGN singing – The feisty and ebullient Blue-gray Gnatcatchers are back, and this male pretty much ignored me as I angled to get a better shot of his singing and foraging in a low tree. These are common summer residents here. When I was banding birds I lived in fear of getting one in the mistnet. They are feisty and scrappy and it is very easy for a person with fat fingers (like me) to fumble them while getting them out of the net. Those tiny little legs are thinner than toothpicks, and very easy to snap if they are fighting you as you try to extract them.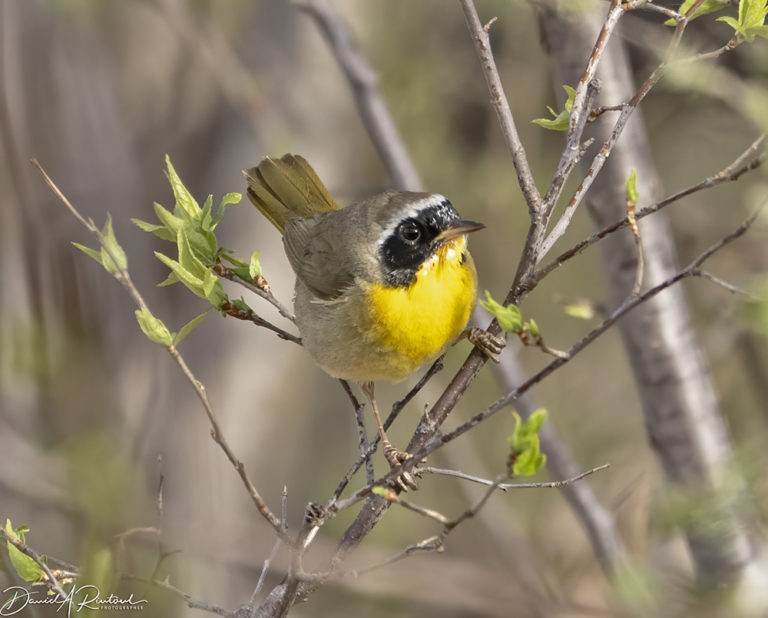 The Flint Hills of Kansas
April 9, 2020
Male Common Yellowthroat – One of our earliest migrant warblers, and a common summer resident here, and north of here as well. I think this one was just passing through, he was not singing and seemed very intent on foraging and skulking.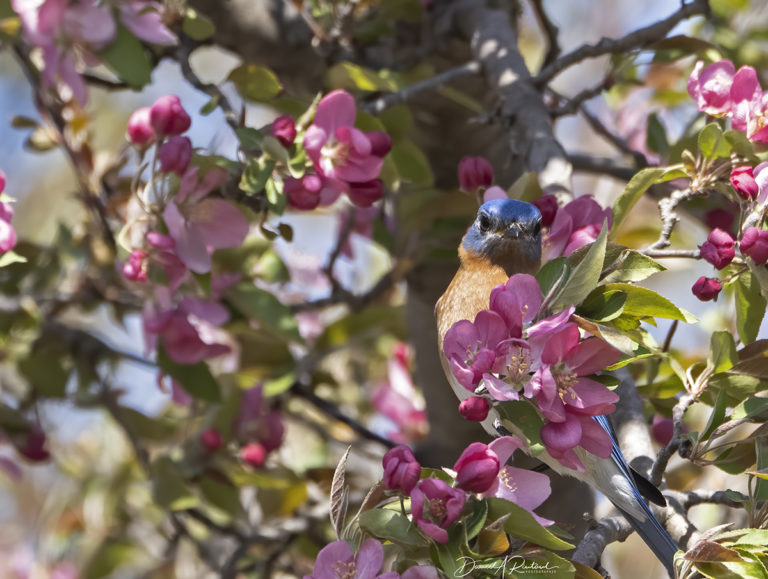 The Flint Hills of Kansas
April 11, 2020
Male Eastern Bluebird – I found this guy in a flowering crab apple tree, and he was cooperative enough to stay there for a portrait on Easter weekend.