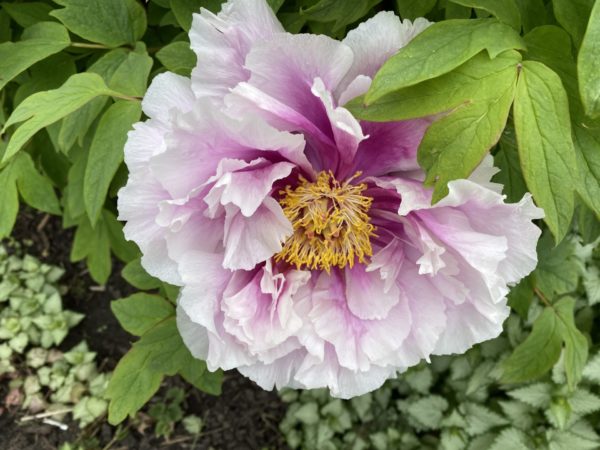 Tree Peony
More from our own WaterGirl:
Spanish bluebells

My new azalea, planted last year

Ferns & pups

Peonies & allium

Peonies

Ferns & clematis from my window

Peonies close-up
***********
This week has been terrible in so many ways, but the pink Zepherine Drouhin and dark-red Don Juan roses have burst into prolific bloom by my front door, so I've got that going for me.
Just as well, since — now that the humidity is promised to drop below the 'oppressive' level — I've still got five more rootpouches to fill so I can pot out the last of the mail-order tomatoes. Only 18 plants (17 varieties) this year!
What's going on in your garden(s), this week?