So, South Dakota Governor/Failer Kristi Noem gave a convention speech last night.  Today, this appeared on the South Dakota State Department of Health COVID dashboard: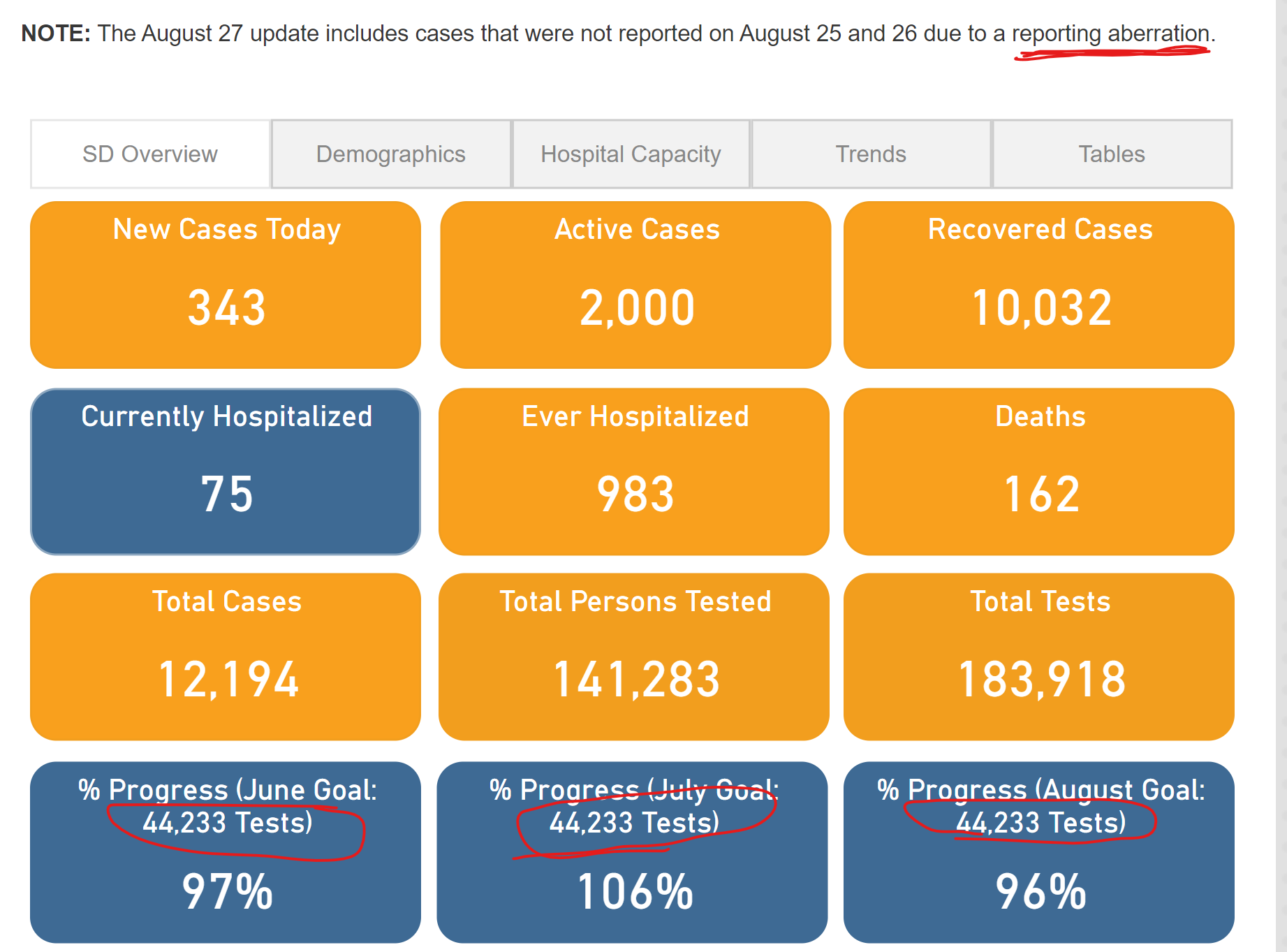 Note my highlights in red.  The state under-reported in the two-day run up to Kristi's speech.  Wonder why that was.  Also note that while cases are way, way up, South Dakota's testing goals are not.  North Dakota, which is roughly the same size as South Dakota, has processed a total of 450K tests. South Dakota has done less than half of that testing.
Kristi is probably a little disappointed because giving Trump a model of Mt Rushmore with Trump's face on it didn't make Trump replace Pence with her.  Still, as a loyal Trumper, she's happy to under test, under trace and generally fuck things up to kiss his ass.