On the Road is a weekday feature spotlighting reader photo submissions.
From the exotic to the familiar, whether you're traveling or in your own backyard, we would love to see the world through your eyes.
Is it just me, or does that last photo seem like it belongs in a set with Wag's photo of the woman who was practicing her gymnastics in Paris?  ~WaterGirl
Wag
Architecture has always fascinated me, an I would have trained to be an architect if the economy of the early 80's hadn't been so dismal. On of my favorite subjects for photography has been details of buildings. I would like to share some of my favorites over the past few years.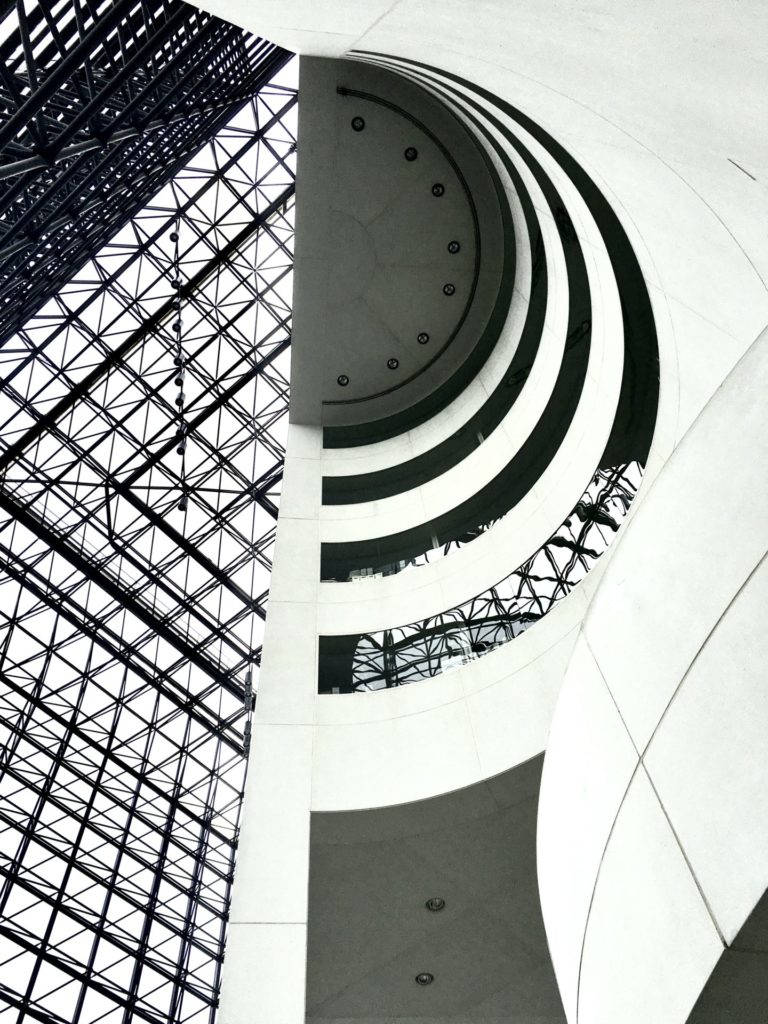 JFK Presidential Library, Boston
Looking up at the roof of the foyer of the Library.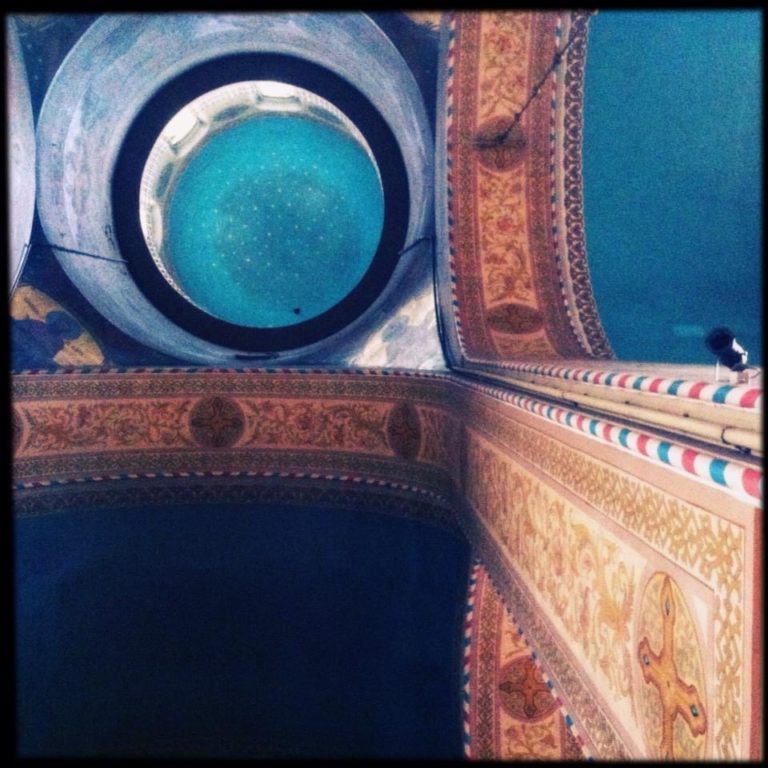 St Alexander Nevsky Cathedral, Tallinn, Estonia
A view of the ceiling of the Orthodox Cathedral in Tallinn, Estonia. Tallinn is the spectacular capital city in Estonia. The entire downtown is a UNECSO World Heritage Site, one of the best preserved Medieval cities in all of Europe. Well worth a couple of days to explore.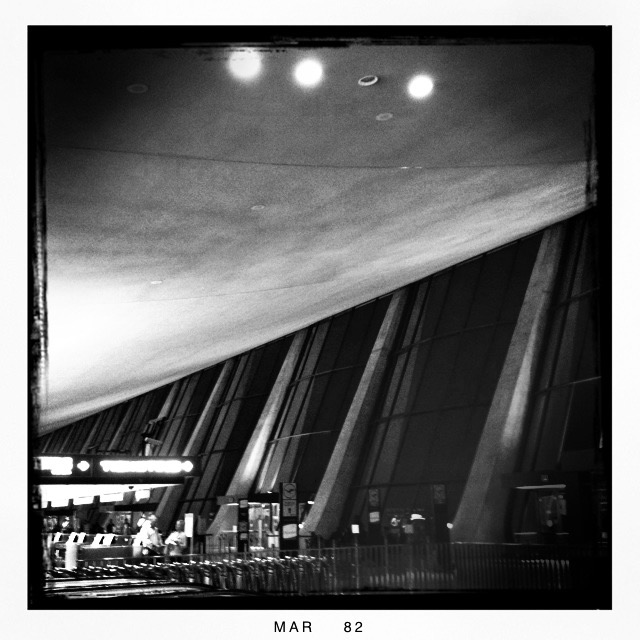 Dulles International Airport
Yeah, I know. Th edge of the photo says March 82. I shot this using a photo app that was pretty interesting called Hipstamatic. There were a ton of fun retro filters that you could use to great effect. This was shot at 5 AM prior to an international flight, so the concourse was deserted.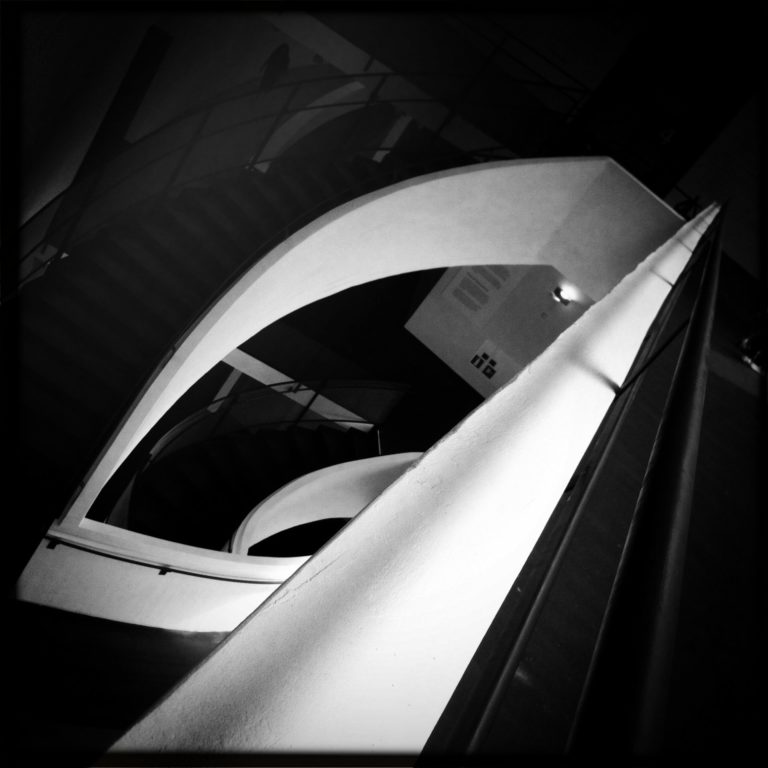 Kiasma Museum, Helsinki
On the same trip as our Estonia trip we spent a couple of weeks in Finland. It is an amazing country, with a happy vitality that is infectious. If I could get dual citizenship to any country in Europe, it would be Finland. This is a shot looking down a staircase in the contemporary art museum. in downtown Helsinki.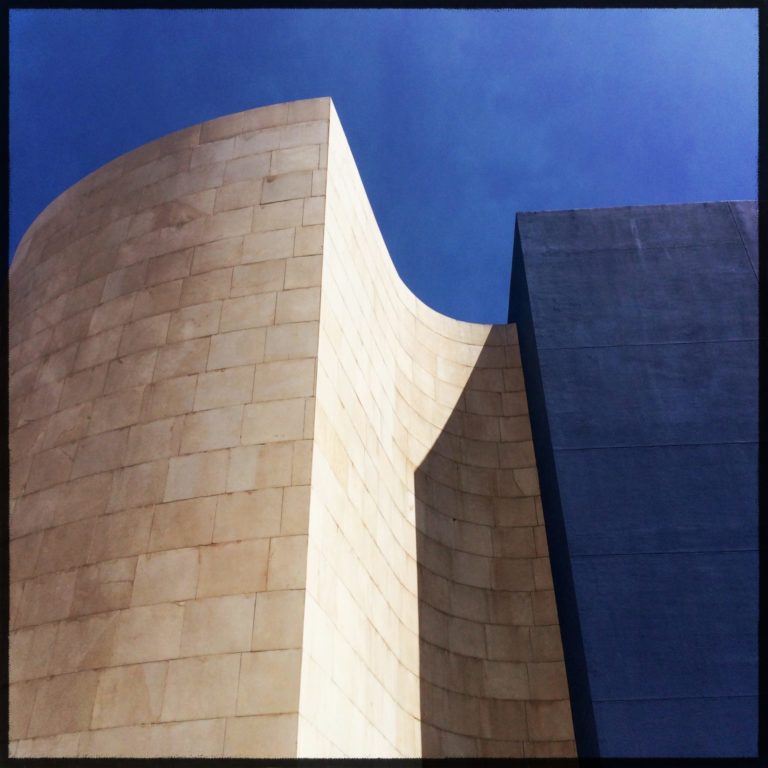 Guggenheim Museum, Bilbao, Spain
An exterior shot of the Guggenheim in Bilbao.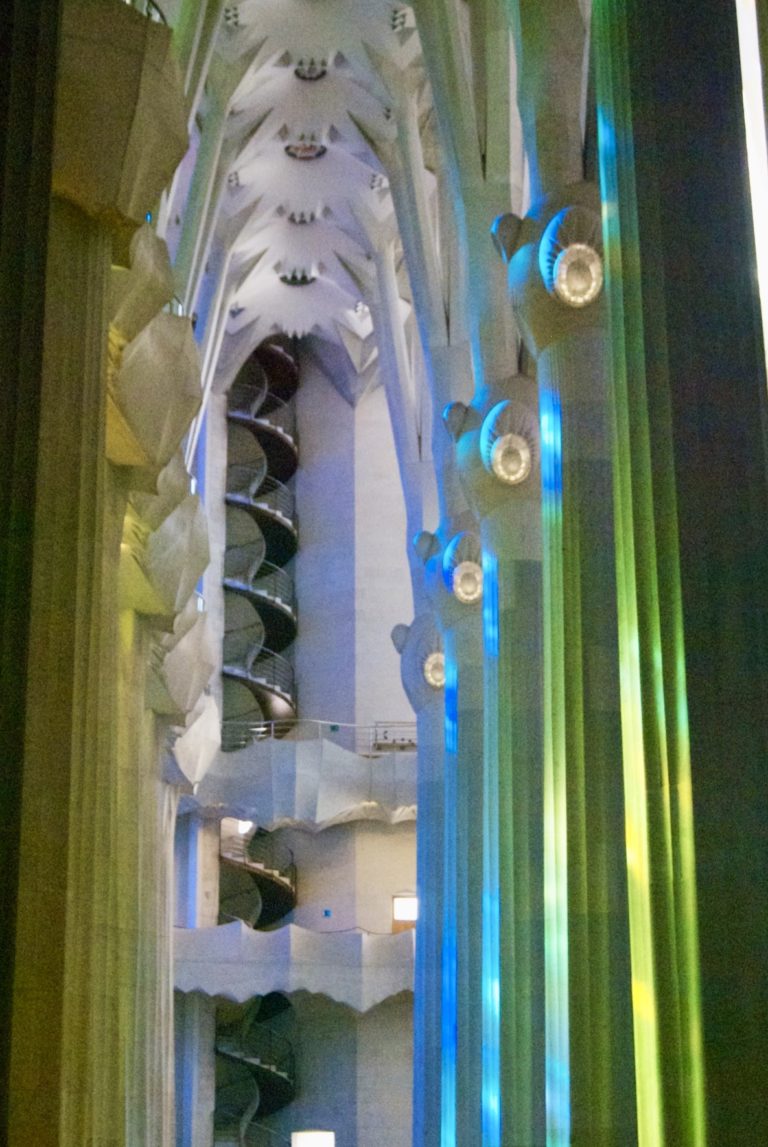 Sacrada Familia, Barcelona
Sacred Familia, Gaudi's architectural masterpiece in Barcelona, is a delight. The stained glass windows provide washes of color that pain the interior columns with magic.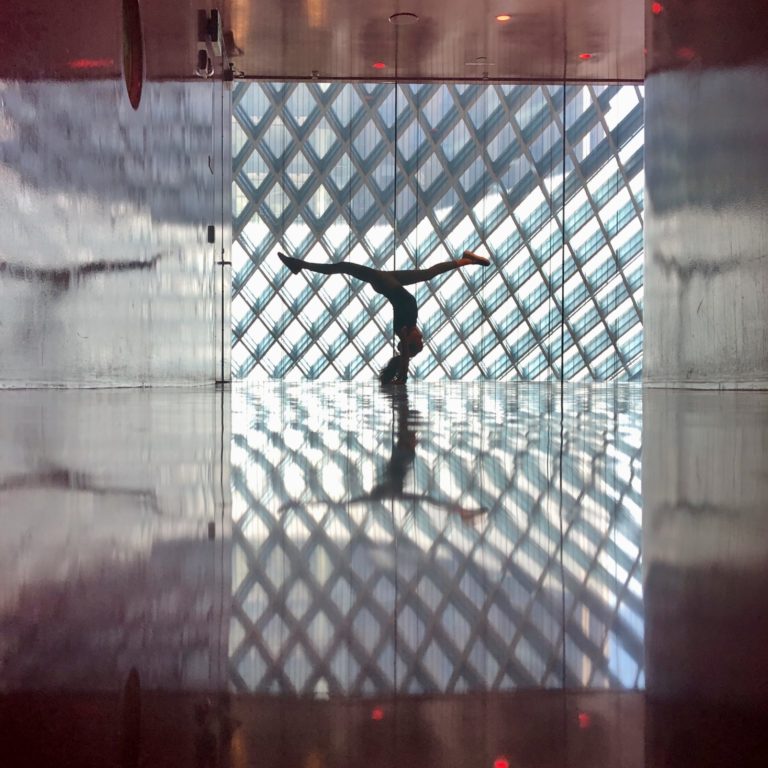 Seattle Public Library
In the upper reaches of the Seattle Public Library are a series of reflective hallways that produce magic.