On the Road is a weekday feature spotlighting reader photo submissions.
From the exotic to the familiar, whether you're traveling or in your own backyard, we would love to see the world through your eyes.
Bears, butterflies and flowers.  And that's just the first two photos!  ~WaterGirl
BigJimSlade
When Yosemite announced plans to reopen this summer, my wife jumped online and found a room at the Yosemite Valley Lodge. They would normally be sold out just 5 or 6 weeks ahead, but this year has cancellations… so a 4-day trip was our consolation prize for not going back the to the Alps for 2 weeks. Last year we had big plans in Yosemite – we hiked up Half Dome (I should do another post for that). This year, we were just happy to go there and hike again.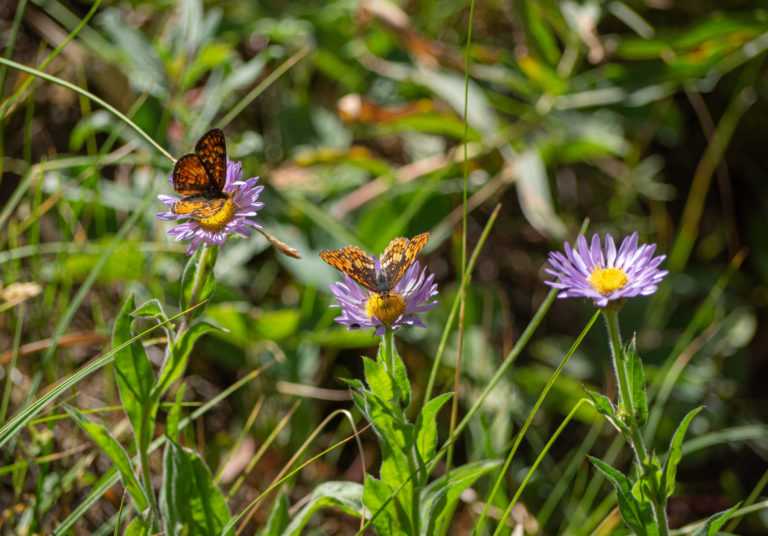 Yosemite, Bridalveil Creek
On the way there, we drove down Glacier Point Road to Bridalveil Creek Campground, which was closed, but we were there to hike along the creek through the mixed forest and meadow. To take pictures of butterflies, one must walk softly and carry a big lens! (OK, my camera is a micro four-thirds, so the lenses are smaller than average. I have really enjoyed using the 40-150mm – 2x crop factor, so 80-300mm in full frame terms – in the last year or so, after years of ignoring it!)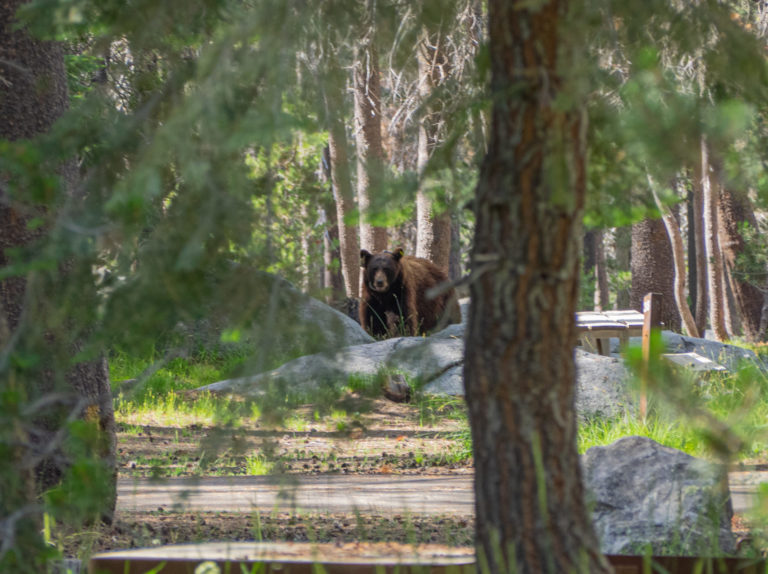 Yosemite, Bridalveil Creek Campground
My wife was nervous, but I was thrilled to see a big bear within our first couple hours in the park! It was probably 50 yards away or so. I had the zoom on and it was checking me out – perfect!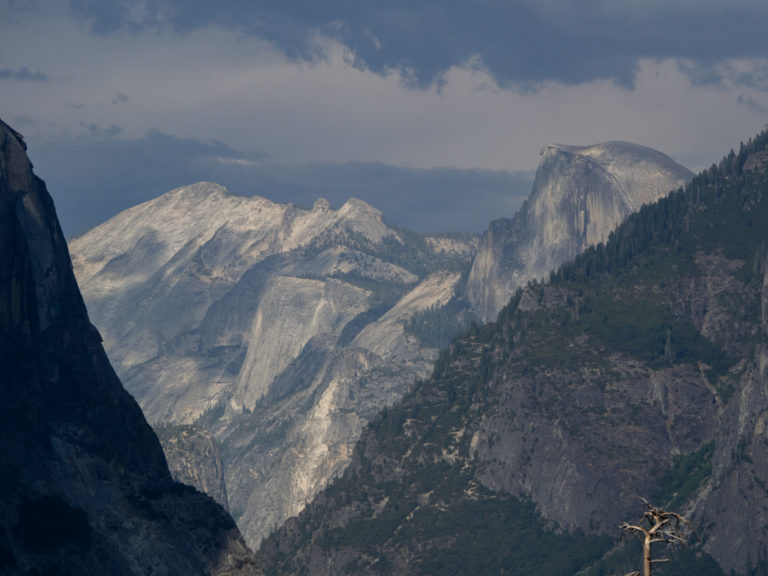 Yosemite, tunnel view
Everyone has seen the view of Yosemite Valley from the tunnel view, but with the zoom lens you can enjoy the flanks of Clouds Rest behind Half Dome. I should make a black and white version of this. You can also see the Four Mile Trail zigzagging up in the foreground, going from the valley to Glacier Point, which we would do the next day.  You get a good view of the switchbacks from the Yosemite Falls trail, too. That's what caught my attention last year and put it on the list for this year.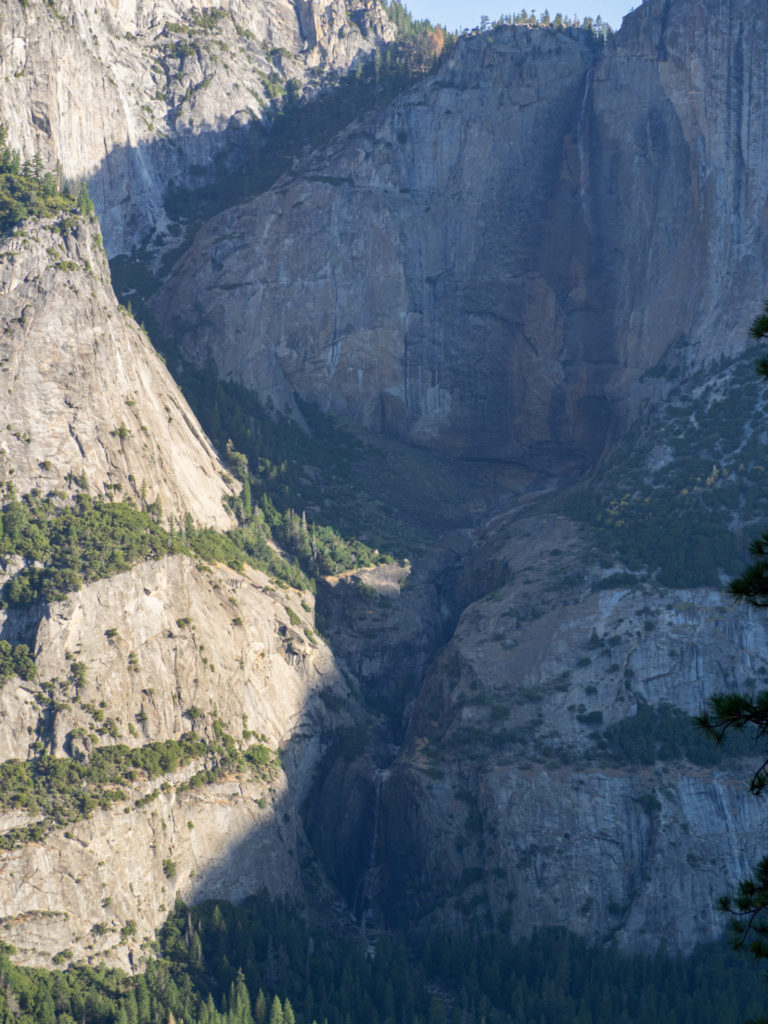 Yosemite
From the Four Mile Trail you get a great view of Yosemite Falls, which was quickly drying up.  The Yosemite Falls Trail follows the trees and boulders on the left side of the falls. Much of the trail is steep and has southern exposure – it heats up, and it's busy with visitors learning what hiking up nearly 3,000 feet is like!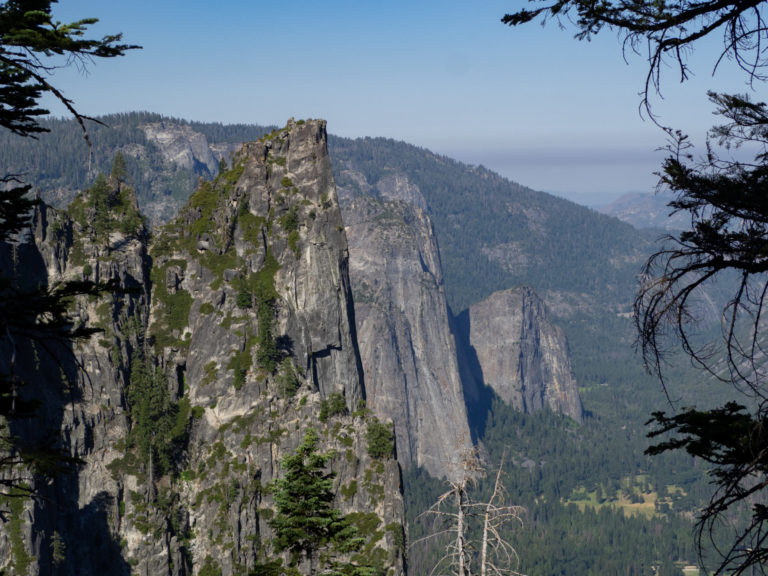 Yosemite, Sentinel Point
Profile of Sentinel Point. The Four Mile Trail gives you dozens of views of its face, which is like the bottom of an iron.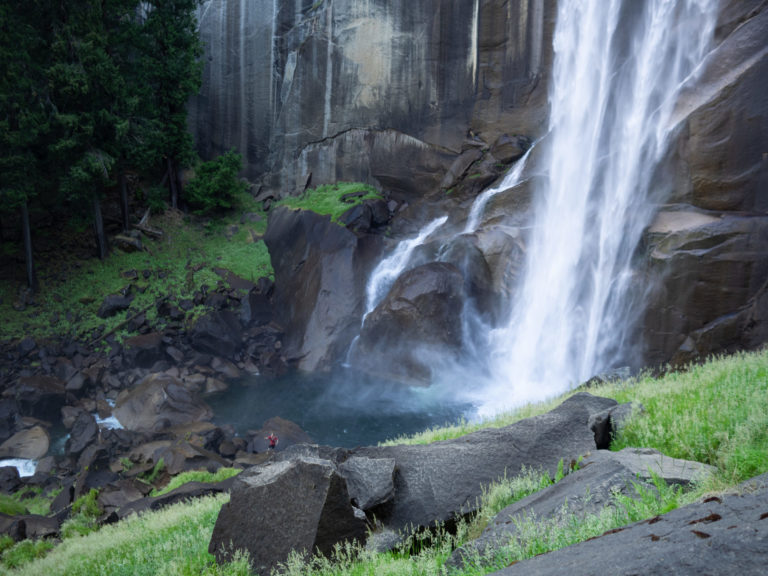 Yosemite, Vernal Falls
The bottom of Vernal Falls, with a guy taking a selfie on the rocks.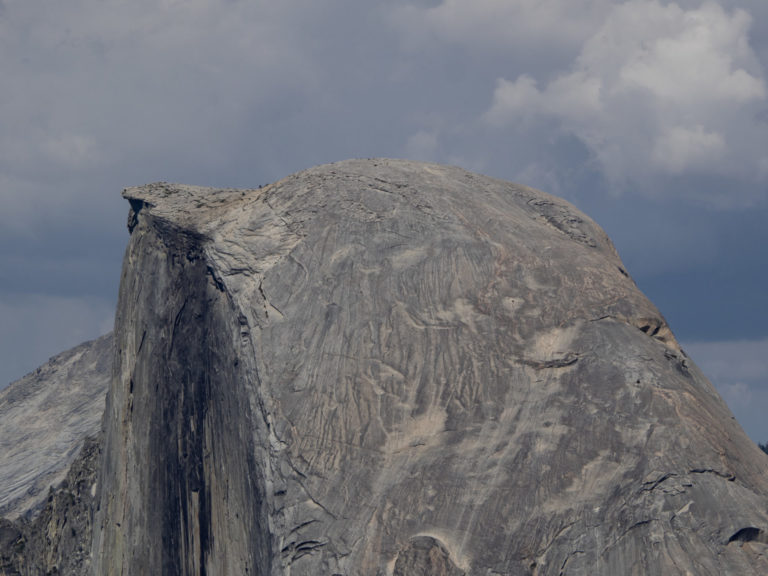 Yosemite, Glacier Point view of Half Dome
Here's another I should turn to black and white – a nice close up of Half Dome zoomed in from Glacier Point.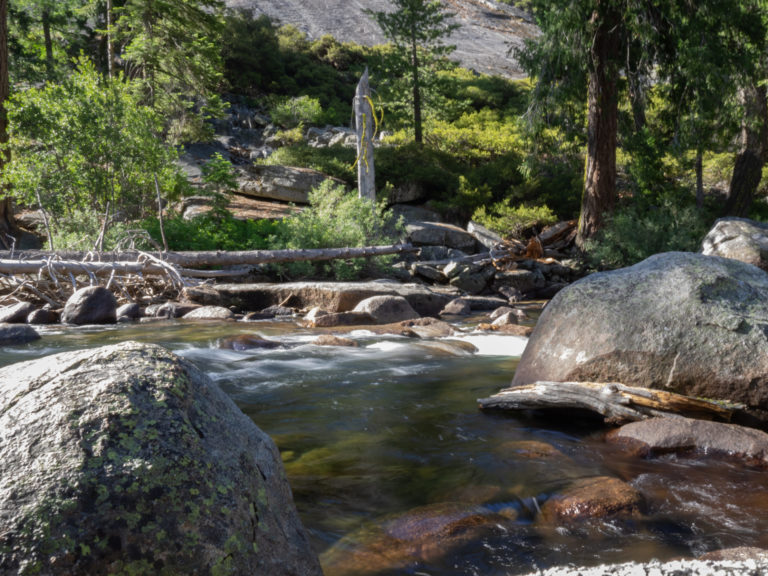 Yosemite, above Nevada Falls
To beat the heat, we were getting up at 5:15am. The valley was getting up to around 90 degrees everyday. So this is a picture of our view while eating breakfast after hiking up to Vernal and Nevada Falls – this is just above Nevada Falls. Not too bad for handheld long exposure (not that long, less than a second, but hooray for IBIS – that's internal body image stabilization)! Here's another one for you.