It's been a few days, and it seems like it might be good to have another check-in before the weekend, so let us know how you're doing.
I heard talk of some blue skies somewhere out west, so hopefully some of you have gotten a break, for a little while at least.  I also saw some talk of how hard it is to be limited because of COVID and then on top of that, you can't even be outside because fo the fires and smoke.
Things are tough. Each new catastrophe doesn't make the previous ones go away, it just piles on.  The world keeps turning, and each day is one day closer to November, at least.  I'm guessing that most of us who haven't experienced the reality of the smoke and fires can't truly know what it feels like.  You can complain about it here, if that helps.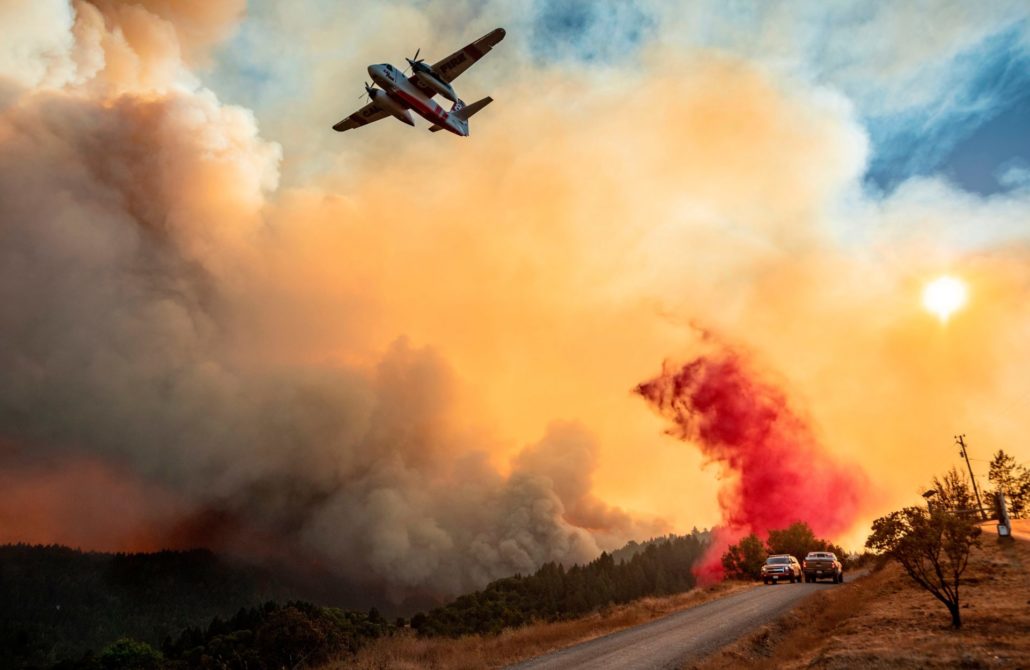 I added a new category – Wildfires – under Climate Change.  I suspect we will be using it more and more in the years ahead.
It seems like things may be better in Oregon.  How about California, Washington and Colorado? Or maybe the country is still burning, and fires were pushed out of the news.
Let us know how you're doing.