Should have put this up earlier, but Carl Zimmer (NYT science columnist and the author of lots, including most recently She Has Her Mother's Laugh) will be talking TONIGHT about Money for Nothing (virtually) at the MIT Museum.
It starts and 7:30, and details can be found here.
We'll jabber for half an hour or so, and then the floor will be open. Love to see any and all jackals there.
And for tolerating such relentless self promotion, please enjoy a bonus Tikka-and-Champ pic: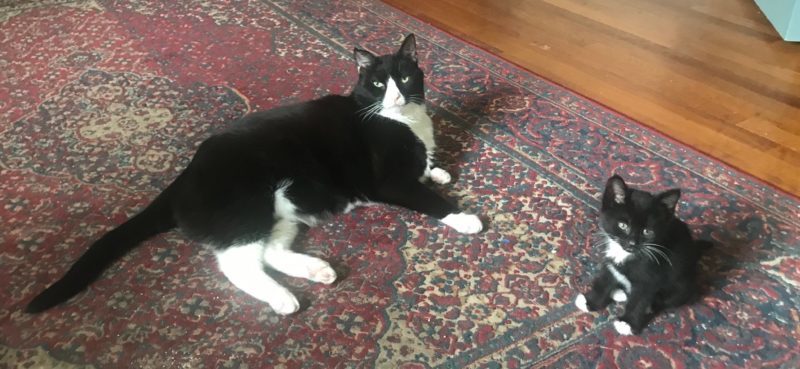 Open thread: talk books, cats, and everything else.