On the Road is a weekday feature spotlighting reader photo submissions.
From the exotic to the familiar, whether you're traveling or in your own backyard, we would love to see the world through your eyes.
It seems like forever ago that we finished up with Paris After Dark, but it's only been two weeks! Time warp. In any case, now we get Paris pics sprinkled in with everything else in the morning.  ~WaterGirl
MollyS
A second pastiche of Paris, from 8 years of visiting my daughter several times a year.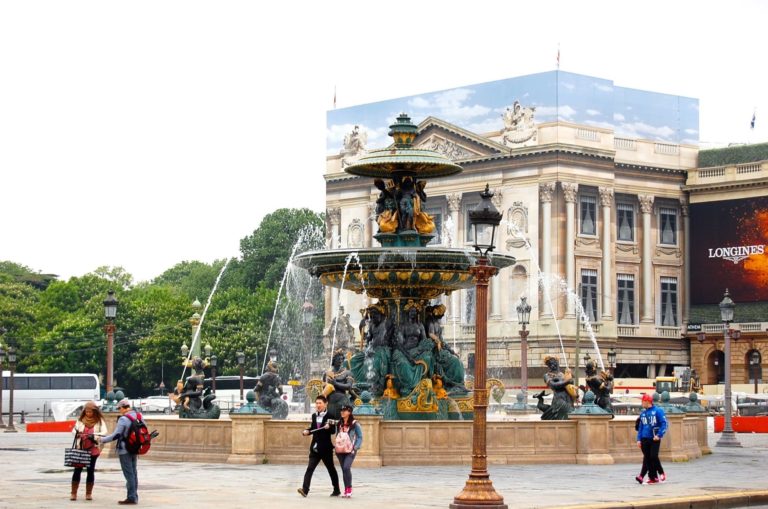 place de la Concorde, 8th arrondissement
May 1, 2015
The Maritime Fountain is one of two huge fountains in the place de la Concorde. The repair work on the building behind is disguised by a false front, instead of the usual bare scaffolding. At 19 acres, the place de la Concorde is the largest public square in Paris. In its center, the Obelisk Luxor occupies the spot where the French Revolution guillotine once stood.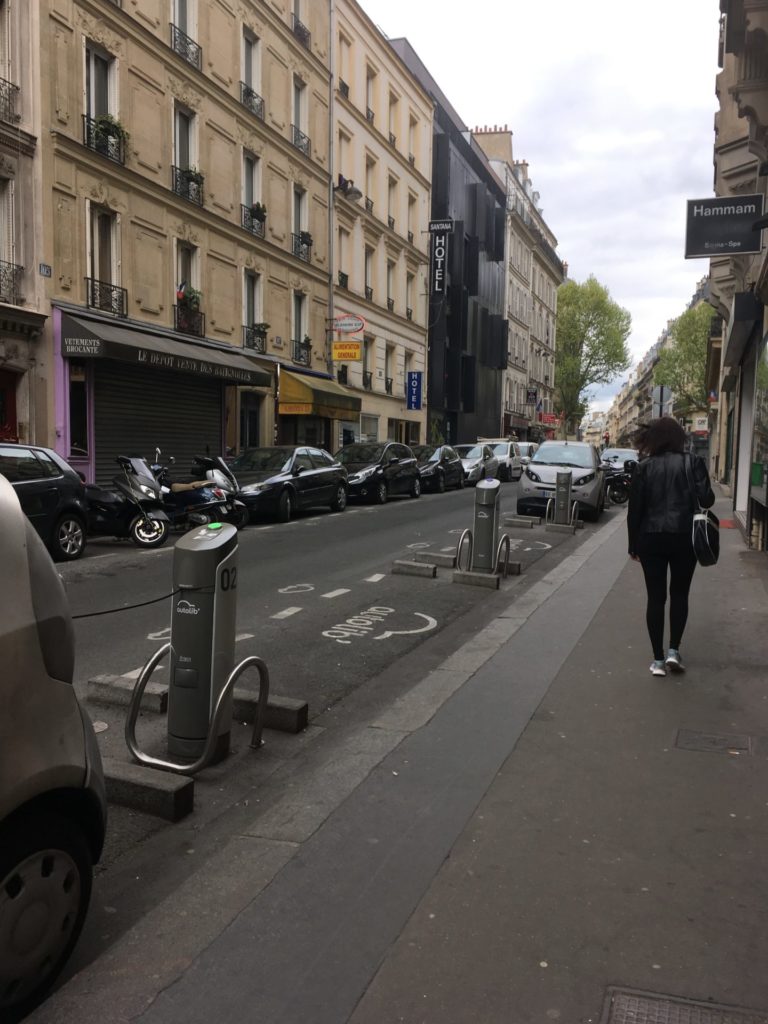 rue Legendre, 17th arrondissement
April 16, 2017
Electric car charging stations on rue Legendre. Many of the smaller streets have similar charging stations.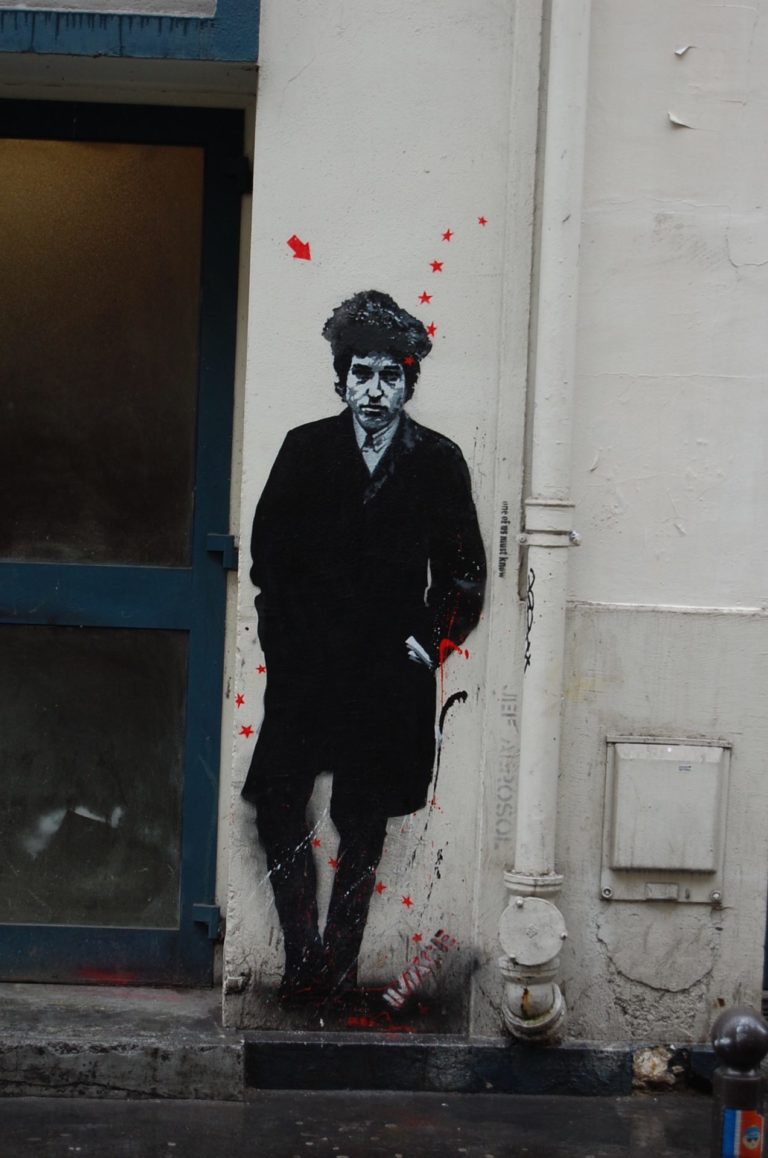 rue Biot, 17th arrondissement
April 29, 2015
Bob Dylan, just hanging out in the 17th. Rue Biot is off the place de Clichy, not to be confused with the boulevard de Clichy, the avenue de Clichy, or the rue de Clichy. A good map is a handy device for walking in the 17th.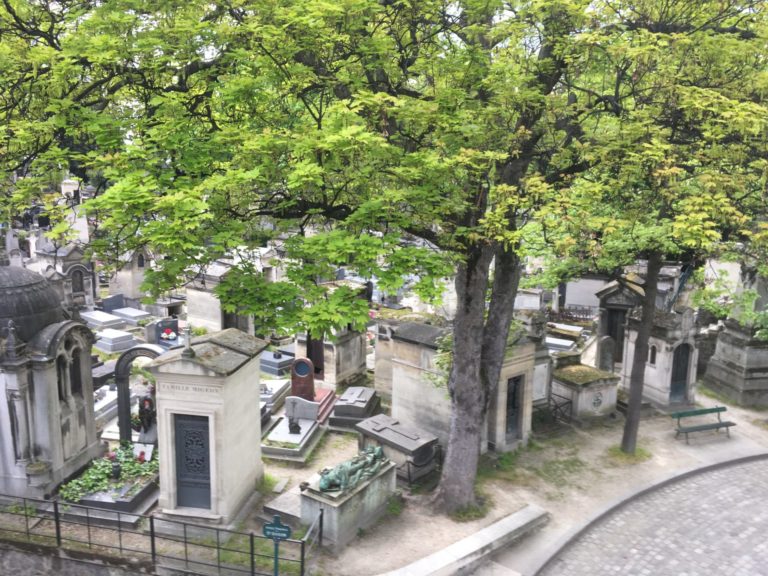 rue Caulaincourt, 18th arrondissement
April 16, 2017
Looking down on Cimetière Montmartre, from the rue Caulaincourt sidewalk. The cemetery has 20,000 residents, including Emile Zola. The largest Paris cemetery, the Cimetière du Père Lachaise, is home to Jim Morrison, Oscar Wilde, Samuel Beckett, and some 70,000 others.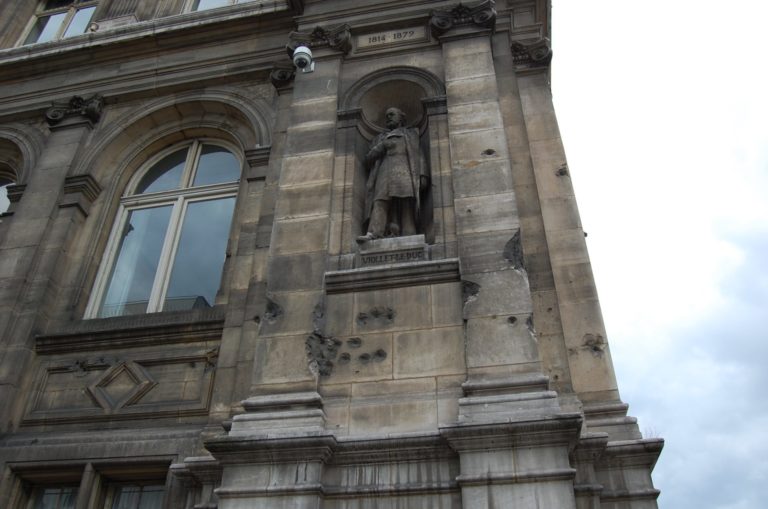 corner of rue de Rivoli and the forecourt of the Hôtel de Ville. 4th arrondissement
April 28, 2015
Statue of the architect Eugène Viollet-le-Duc, at the corner of rue de Rivoli and the forecourt of the Hôtel de Ville. The World War II bullet holes missed the architect of the 1840s Notre Dame restoration. He also worked on restoring Sainte-Chappelle, and was designing the internal structure of the Statue of Liberty, but died before the statue was completed.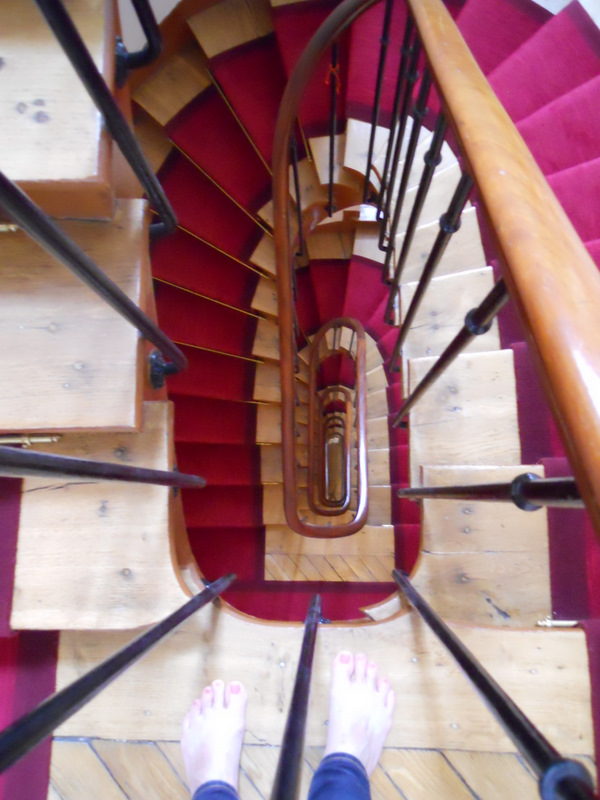 rue du Fabourg Saint-Antoine, 12th arrondissement
July 25, 2011
One of the (in)famous Parisian circular staircases that can be terrifying after hours of walking. This is six flights up, 120 steps, in an apartment on rue du Fabourg Saint-Antoine, one of oldest roads in Paris.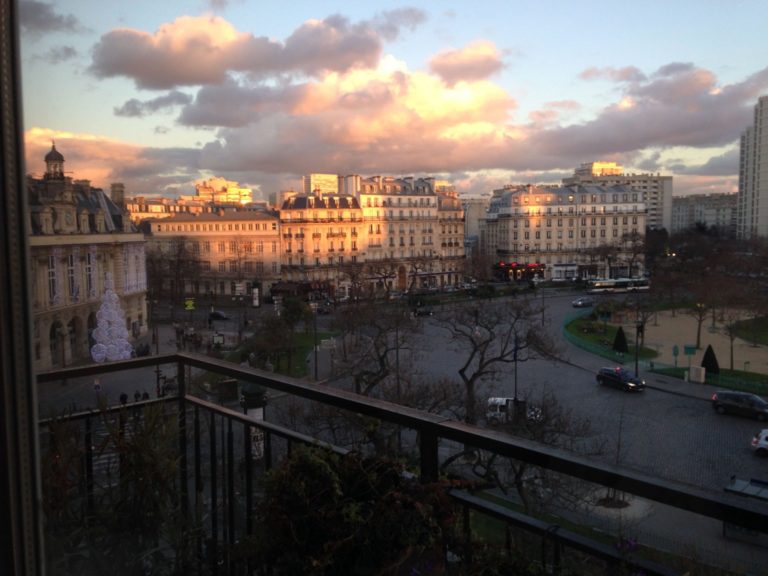 place d'Italie, 13th arrondissement
December 29, 2013
Winter sunset on the place d'Italie.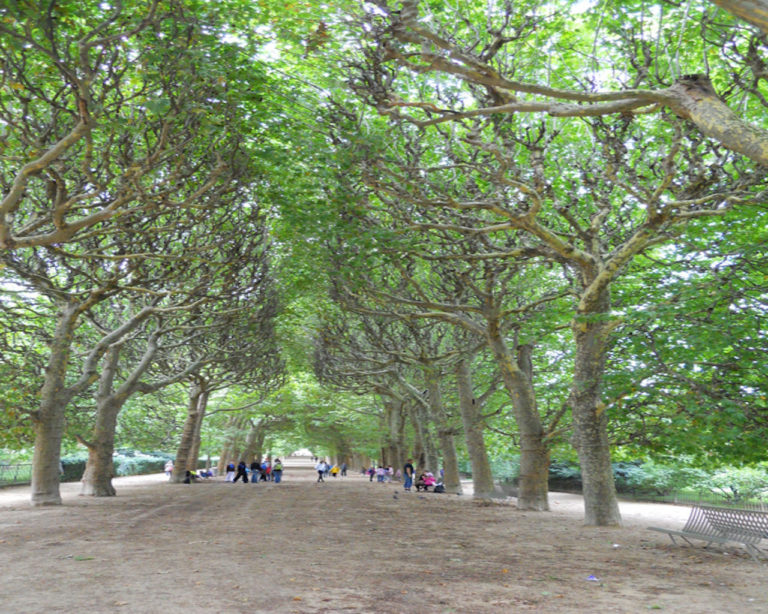 jardin des Plantes, 5th arrondissement.
July 20, 2011
One of the many walkways in the jardin des Plantes, The botanical garden was created in 1635 as a medicinal garden for Louis XIII. Its 69 acres include 11 gardens, archives, greenhouses, libraries, a botanical school, and a zoo.