I'm guessing that this was submitted as part of the Paris series, but I somehow missed that!  Oh well, lunch in Paris works for me any time.
slipz
One of our favorite places to pick up a bite to eat while wandering the Jewish Quarter. Pretty popular if not exactly haute cuisine.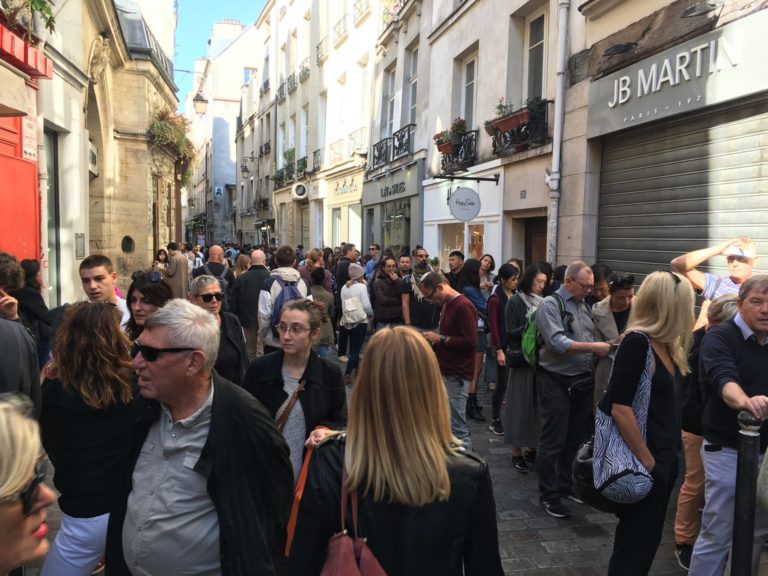 Paris - Le Marais
October 11, 2018
This is a lunch line. It's pretty impressive, perhaps 50 meters long. You may wonder what french delight the draw is.