On the Road is a weekday feature spotlighting reader photo submissions.
From the exotic to the familiar, whether you're traveling or in your own backyard, we would love to see the world through your eyes.
I kept taking photos throughout the fall, intending to send them to Anne Laurie for a Garden Chat.  I never got them sent, but maybe we can use some garden cheer this morning.
Imm's comment about missing the Garden Chat this morning prompted me to throw this together using the On The Road form.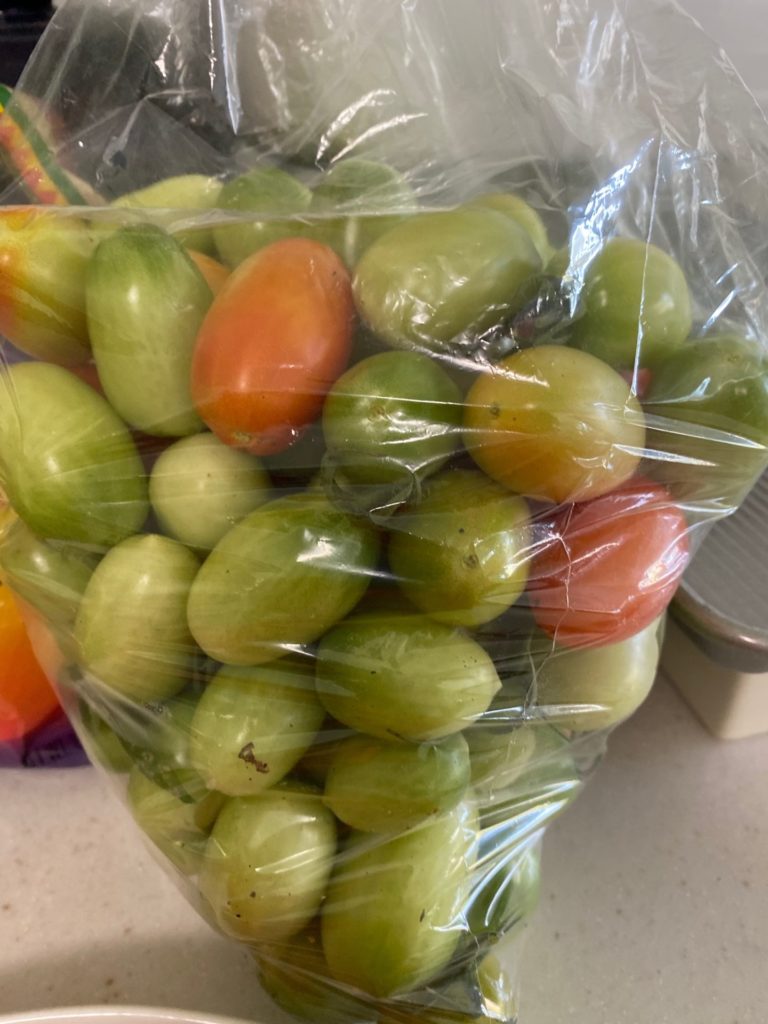 I picked 5 bags of these tomatoes the night before our first frost.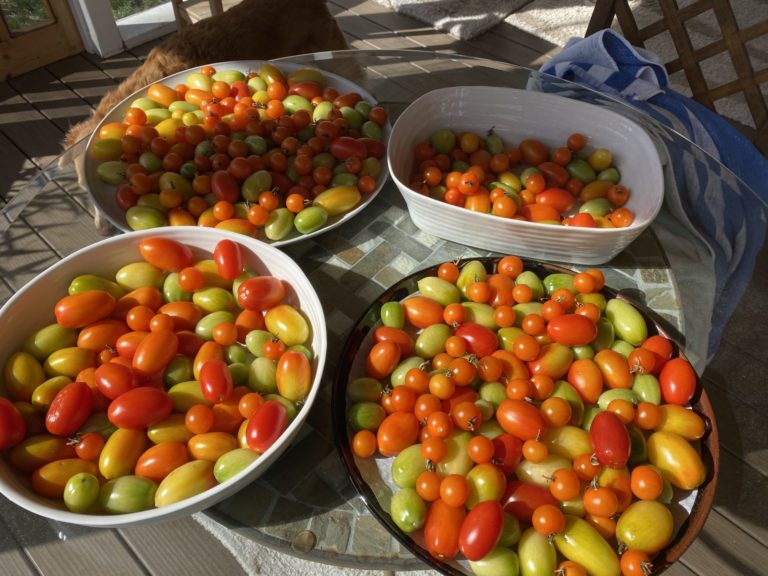 I asked Imm to remind me of his banana-tomato process, thinking I would try that for the oodles of tomatoes I picked before the frost.  I didn't have any bananas, so I moved all the tomatoes outside to the sunny table on my screened-in porch.
If you mix tomatoes that are ripe with the less ripe ones, that seems to help with ripening.  This picture shows their progress from what you saw in the first photo, too now.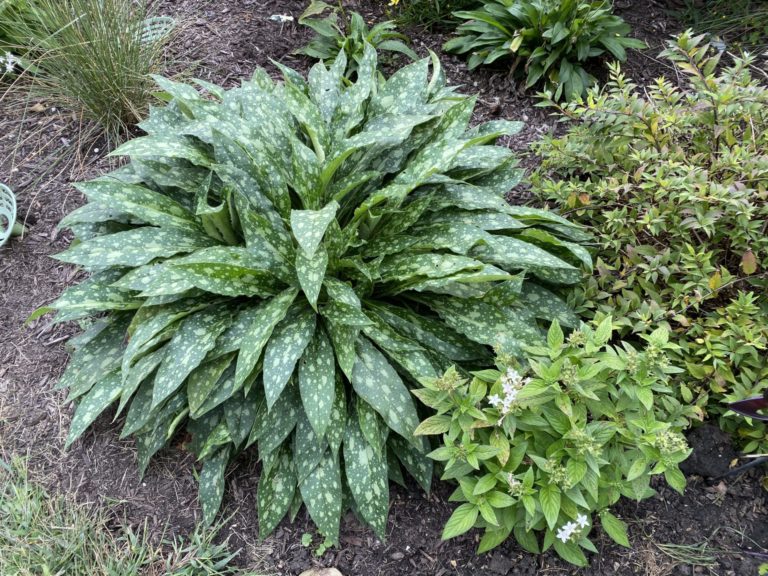 I had never had a pulmonary before, but I thought I would try something new this year.  No flowers this year because I planted it after the flowers were done, but it definitely liked it in the very sunny spot where I planted it.  Can't wait to see the flowers in the spring!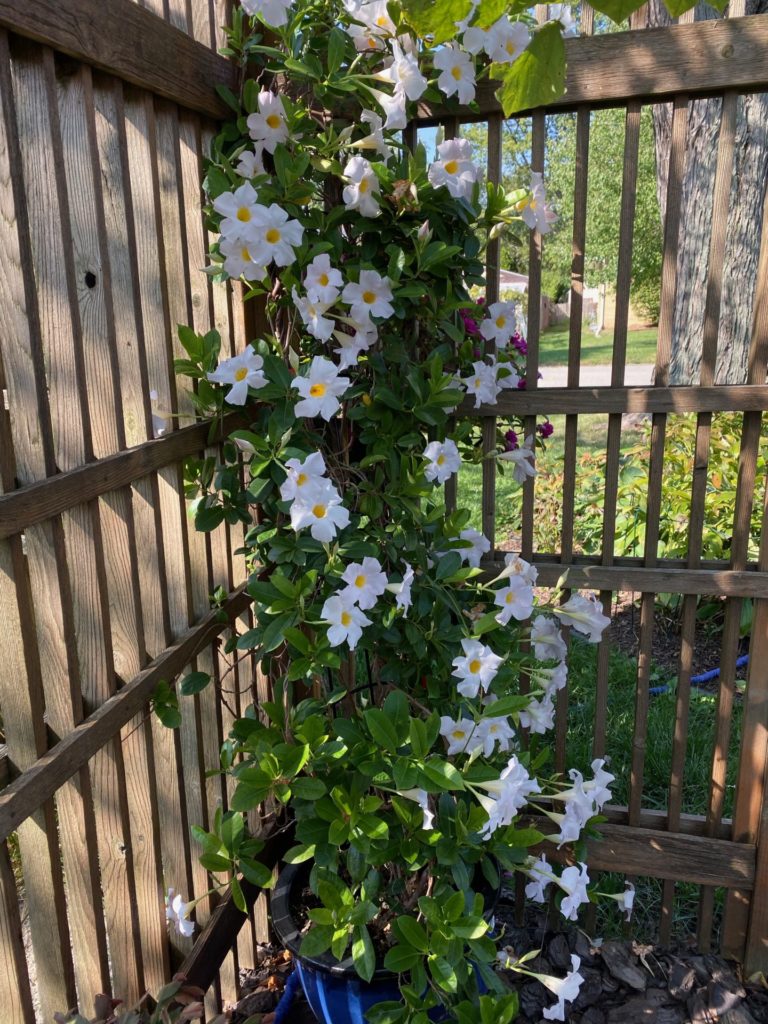 This is my white mandevilla, a few days after the first frost.  I was thrilled that it made it through, and I had happy flowers for another month before I had to bring it inside.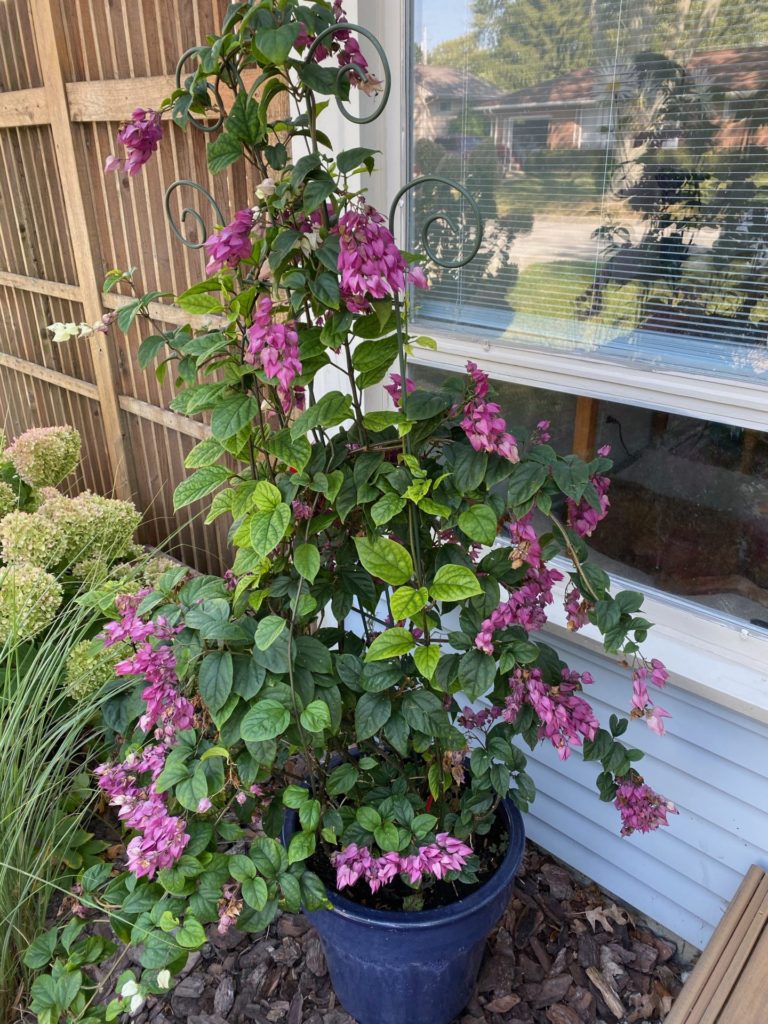 My white bleeding heart vine was in one of the Garden Chats this summer, but I thought you might like to see what it does in the fall.  Sometime around the end of August the pure white starts to turn the lightest rose, and then it continues to darken until it reaches this color.  This was taken at the end of September, and a few weeks later I had to bring it inside for the winter.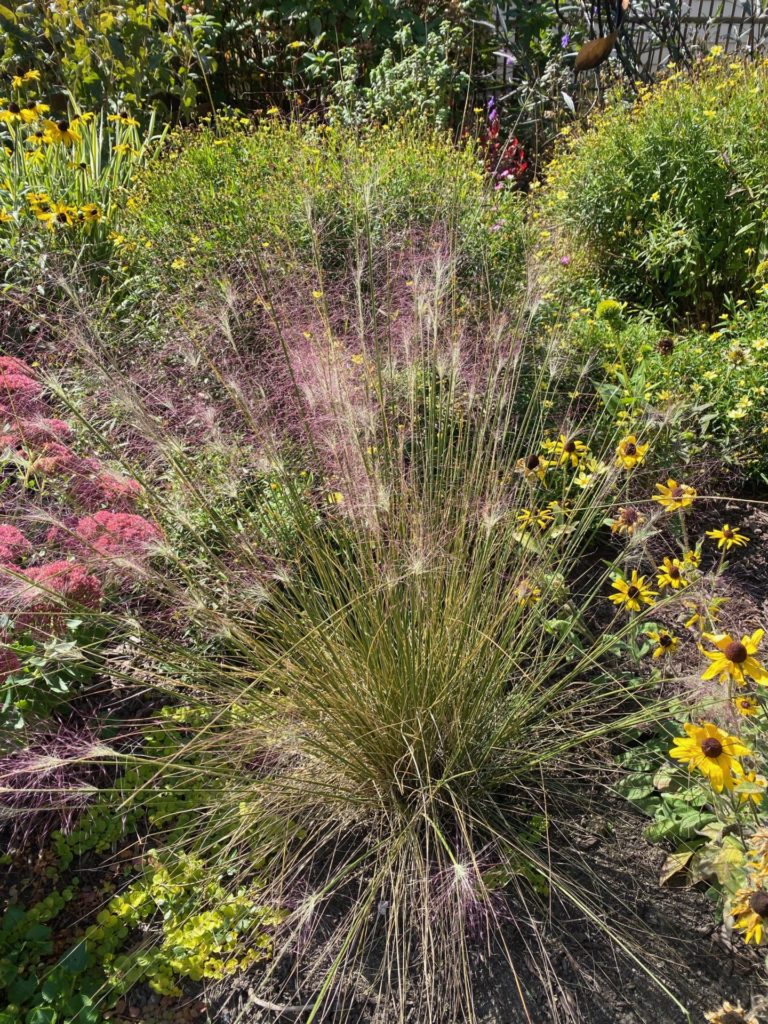 This is my pink hair grass, just as it's coming out in the fall.  aka pink muhly grass.  One of my favorite things in the garden in the fall!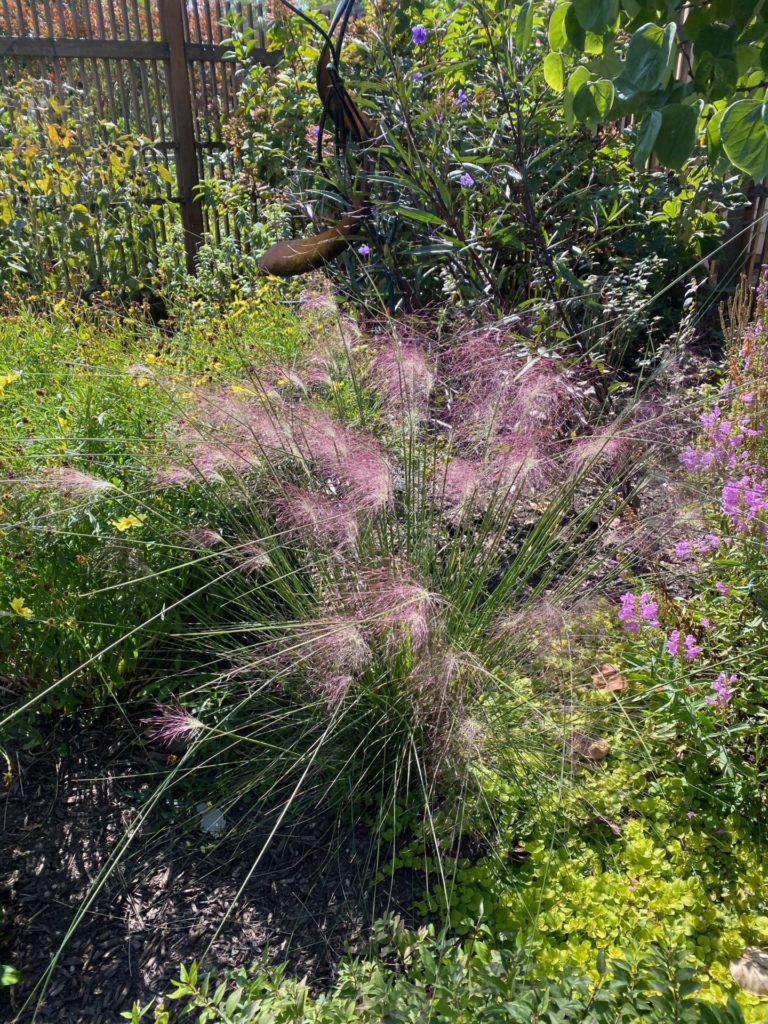 This one is a little further along than the first one.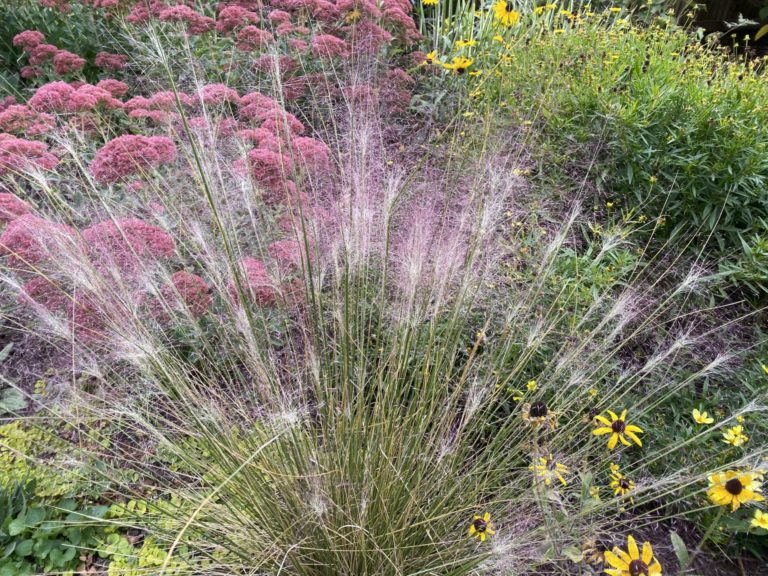 This one is further along, still.  At some point, the color fades, but they still look amazing in the winter when they are covered with snow.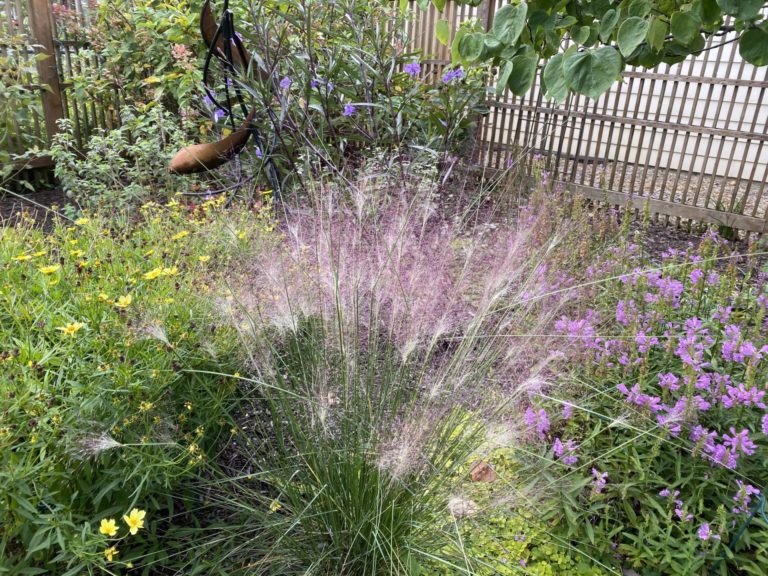 Here is the pink hair grass hanging out with another plant that shines in the fall – obedient plant.