On the Road is a weekday feature spotlighting reader photo submissions.
From the exotic to the familiar, whether you're traveling or in your own backyard, we would love to see the world through your eyes.
On the Road: Week of January 4  (5 am)
Albatrossity –
UncleEbeneezer – 'Blossoms of Light" at Denver Botanical Gardens, December 2018
?BillinGlendaleCA – Fall Color at the Huntington
Sherparick – Pets who we lost
Origuy – Road Trip 2006, Part 3

On the Road: After Dark: Week of January 4 & 11  (10 pm)
We are back to Paris, with a set of 10 Paris posts from Steve from Mendocino
?  And now, back to Steve from Mendocino, for Provence, France
Steve from Mendocino
I've been to Provence twice, once int the early 70's when Anne-Marie, her parents, and I drove from the Pyrenees (in two cars) through Provence and down to Florence and Venice, and once in the 80's when I spent a week with my then girlfriend visiting my best friend in Mougin.  He had rented a house for a month, complete with housekeeper who arrived every morning to clean and prepare lunch.  I just didn't have any family anchors in Provence, so we didn't end up going there.  This group of photos is half of what I've set aside for OTR.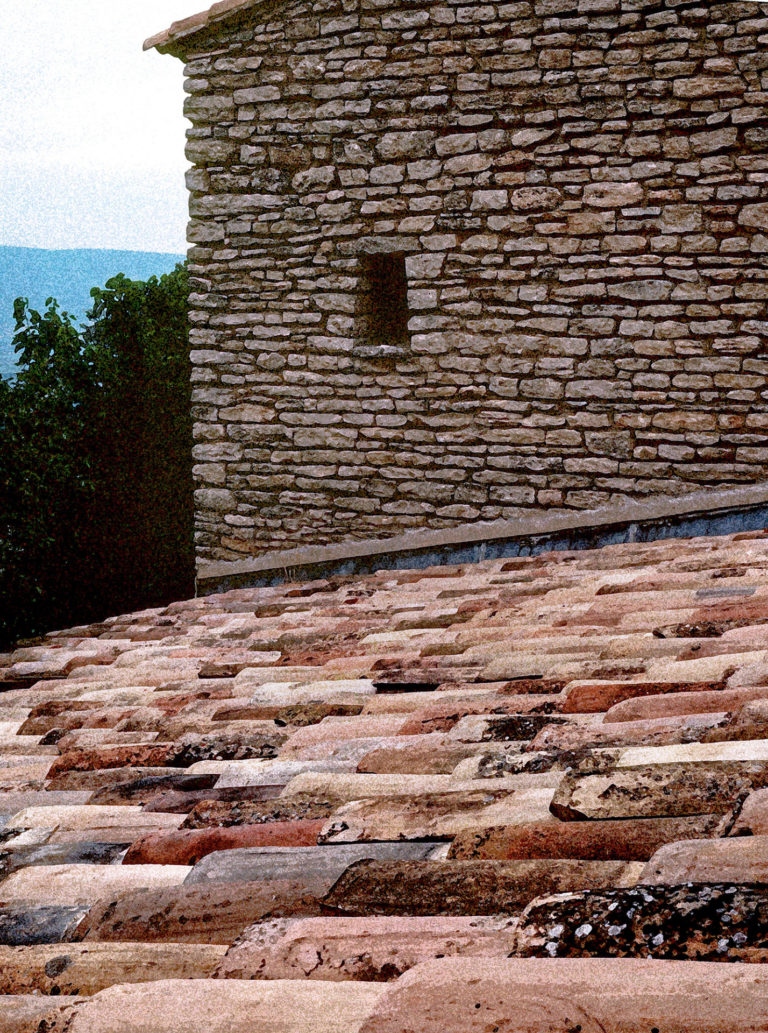 I look at a good deal of the architecture in Provence and think "no earthquakes here".  The least little shake would bring these structures down.  Growing up in Los Angeles, it's hard to conceive of a place that can simply ignore any possibility of earthquakes.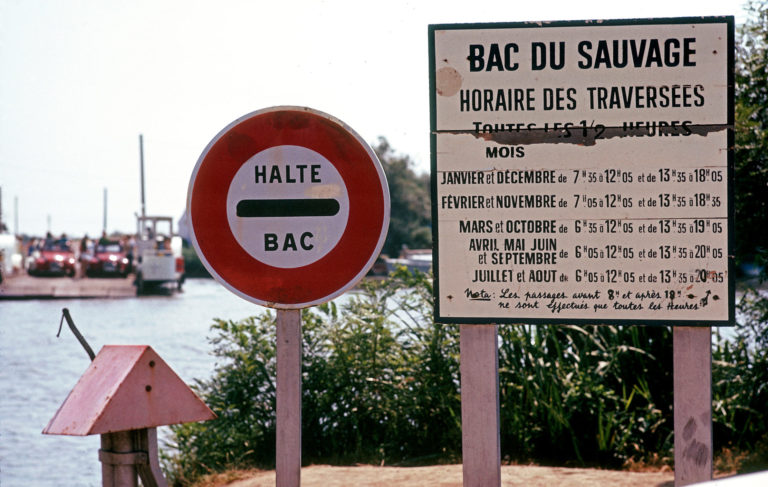 "Bac" in French means "ferry".  Loved this funky old ferry that moved along a cable from one side to the other.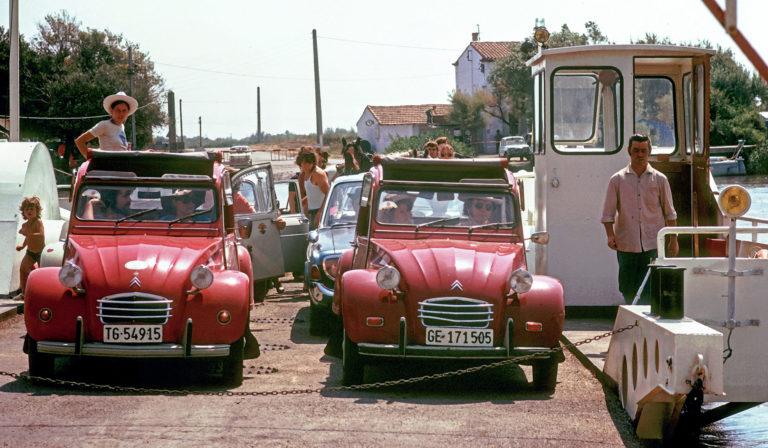 These two red "deux chevaux" Citroens were entertaining.  I believe those are German plates.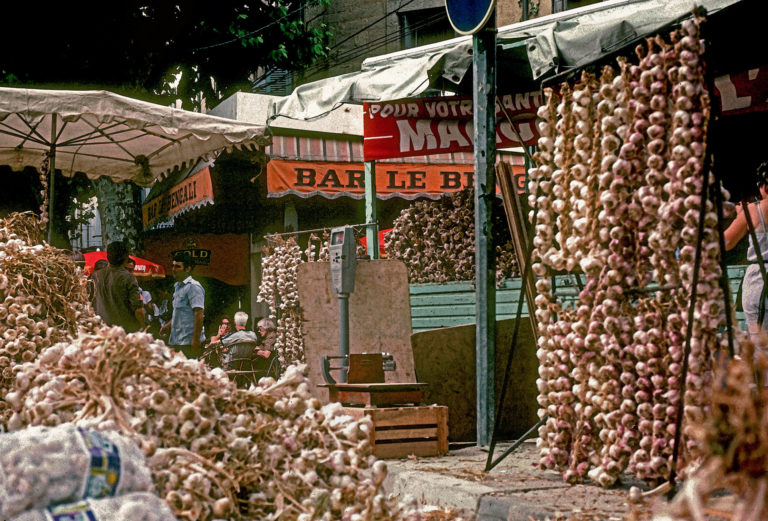 Garlic and Provence kind of go together.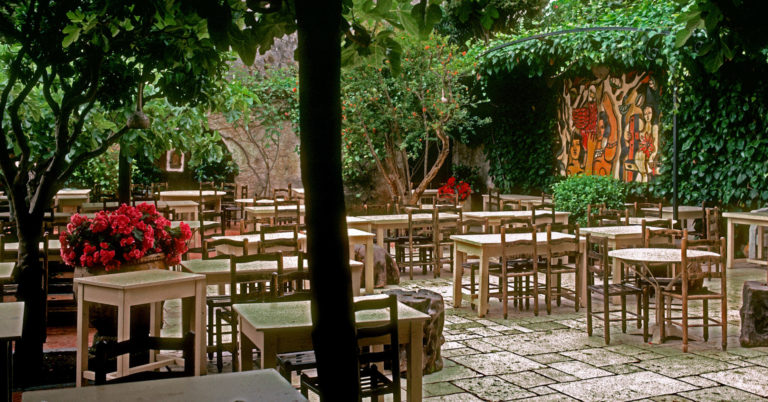 Outdoor seating in an unknown restaurant.  Clearly, we ate here, but I have no memory of it.

A Provencal garden.  I was going for an impression of the colors and textures.  My apologies to you gardeners who'd like to identify the plants.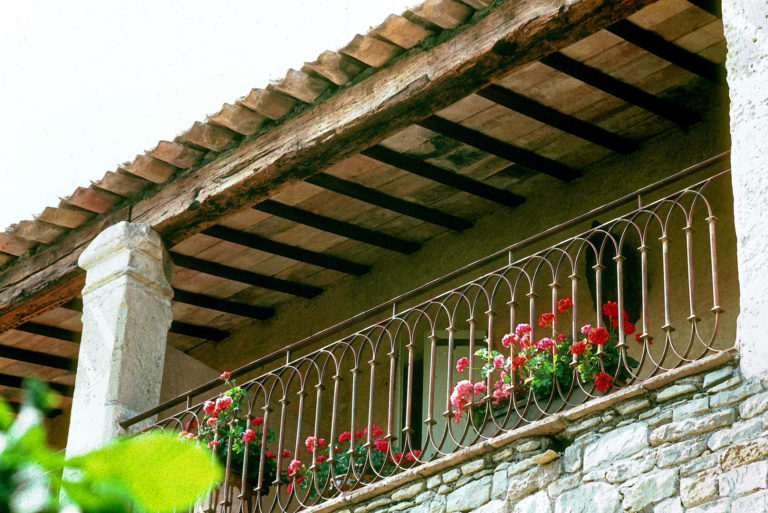 Provencal balcony with geraniums in planters.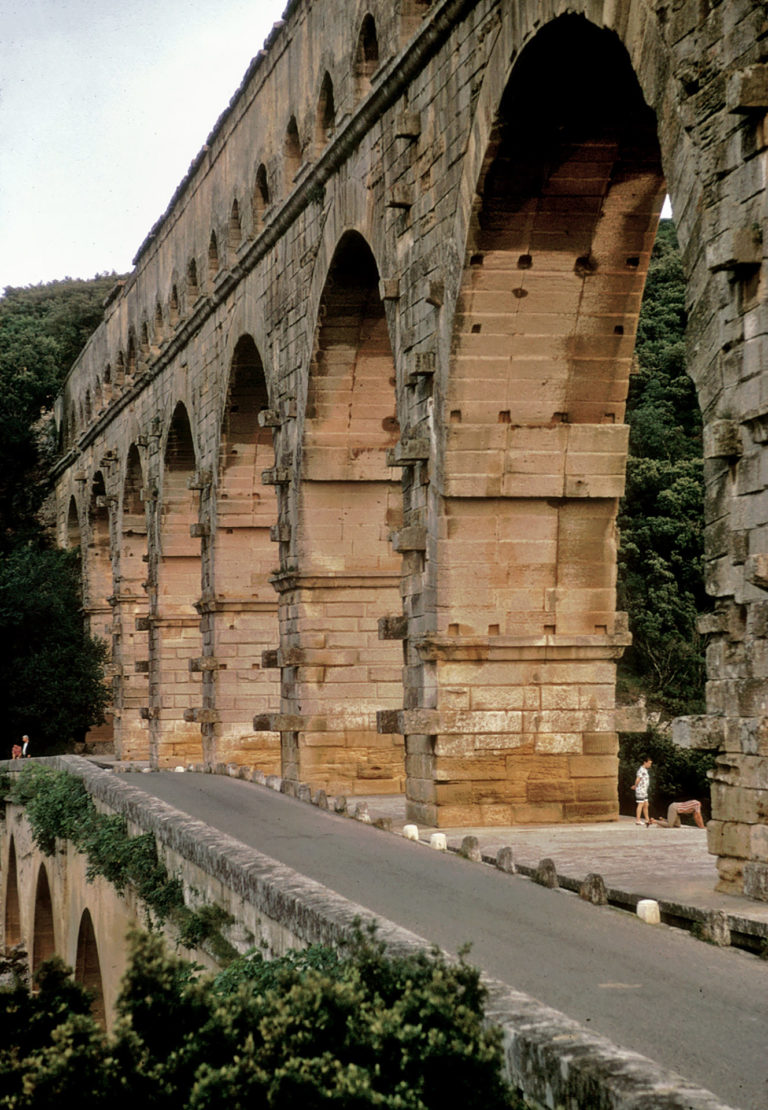 Roman ruins are everywhere in Provence.  You can't tell from the photo just how enormous this thing is.  There are no barriers or guard rails, and I got vertigo just looking at someone standing on the top level looking over the edge.