On the Road is a weekday feature spotlighting reader photo submissions.
From the exotic to the familiar, whether you're traveling or in your own backyard, we would love to see the world through your eyes.
On the Road: Week of March 8  (5 am)
Albatrossity – Raptor Trapping and Banding
pat – Eagles and Hawks in Flight
?BillinGlendaleCA – Tiny Planet, Southern California Edition
UncleEbeneezer – Valentines (Part 2): Exploring Saigon On Foot
ChasM – ChasM in the USSR 3/3
?  And now, a lovely treat from Mike in Oly!  
Mike in Oly
A handful of photos that I feel evoke the mood of the land here in western Washington. That wonderful zone between the mountains and the Pacific ocean.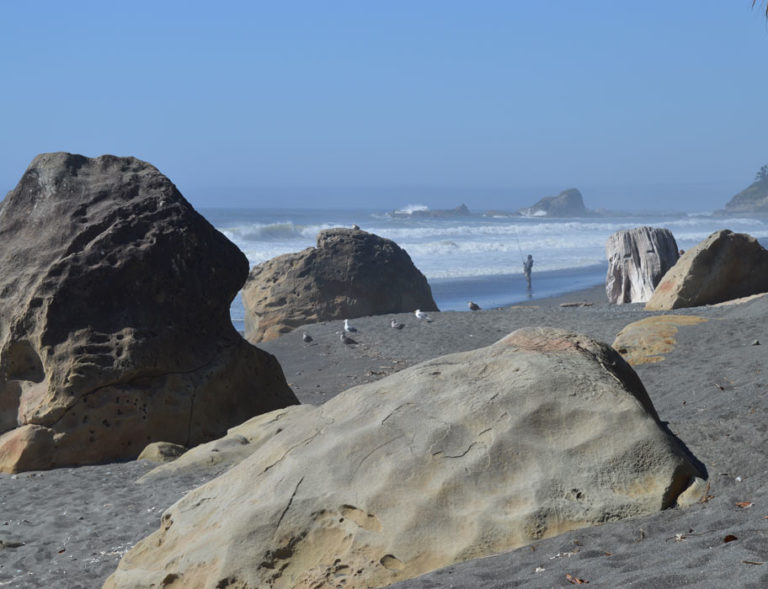 Washington Coast
Beach 4 on the northern coast. Every beach here is different and interesting. I never tire of visiting the various stops along the coastline. It is so rugged and wild.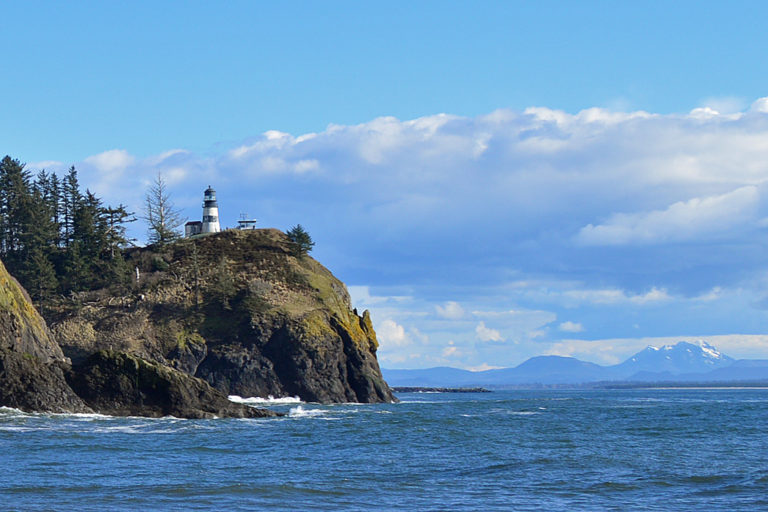 Washington Coast
Another section of the coast, down at the SW corner of the State. A view of the Cape Disappointment lighthouse from Waikiki beach.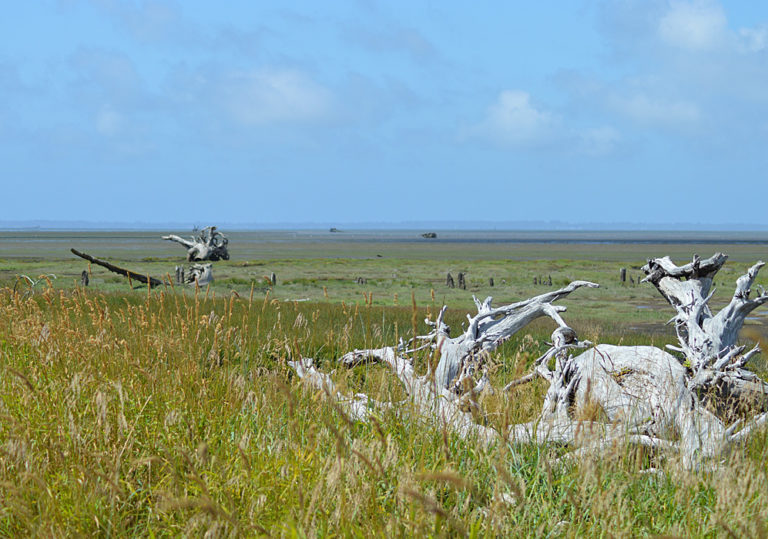 Bowerman's basin
A shot at Grays Harbor National Wildlife Refuge, Bowerman Basin. I love these extensive mudflats with the old rootwads left behind by winter storms of years past looking like ancient skeletons of some wild sea beast.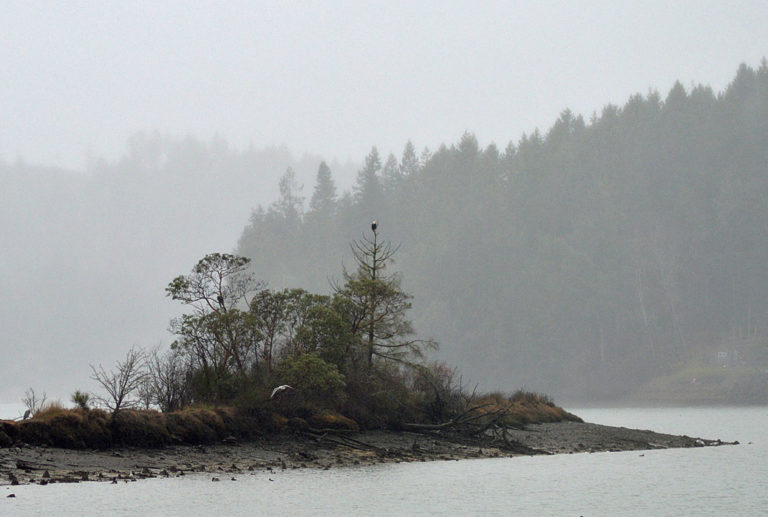 Eld Inlet, Olympia, WA
Somewhere between the tides on Eld Inlet, west of Olympia, WA. A solitary eagle keeps watch over the still waters.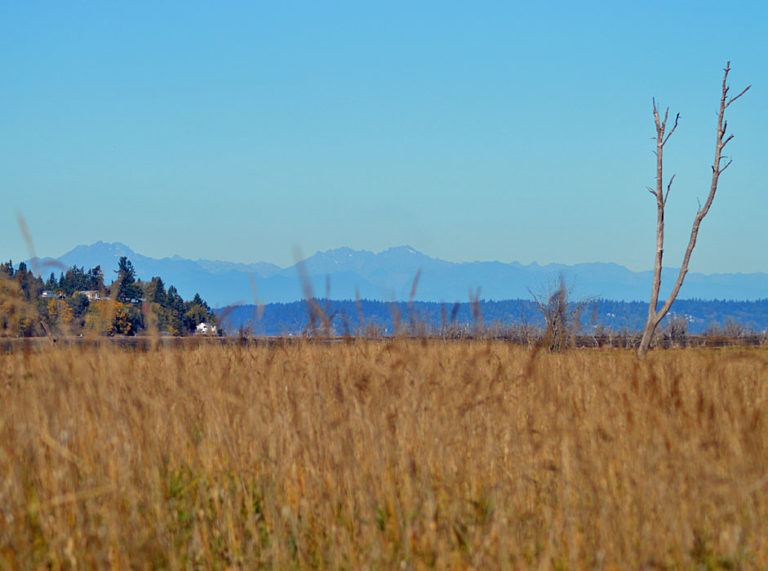 Billy Frank Jr.-Nisqually NWR, Puget Sound, WA
A view of the Olympic Mountains from the Billy Frank Jr.-Nisqually National Wildlife Refuge. Looking over the grasslands that border the tidal flats.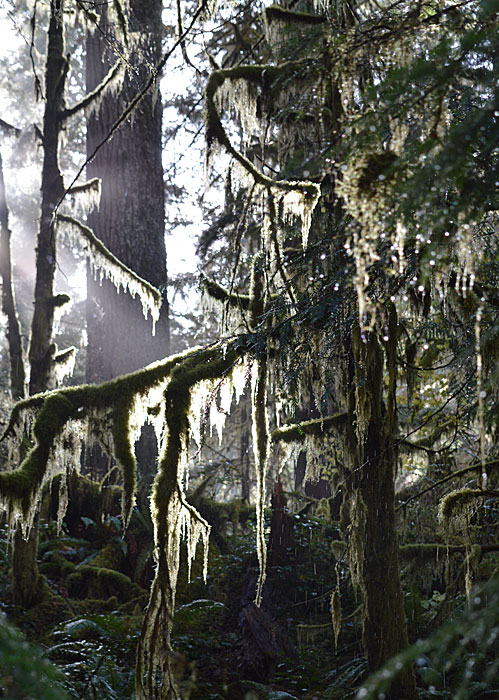 Staircase Rapids Loop Trail, WA
Winter rain combines with winter sun and rainforest moss to create an image dripping with everything that makes the PNW iconic.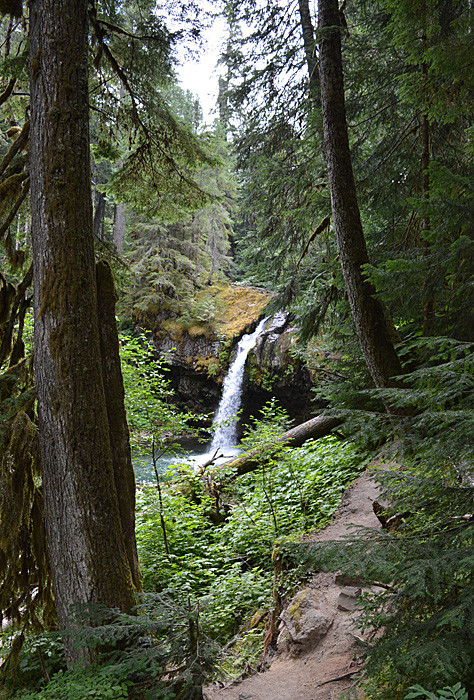 Iron Creek Falls, WA
The beautiful Iron Creek Falls, in the Gifford Pinchot Nat. Forest. Waterfalls abound in this wet climate. They carve beautiful cascades down the mountainsides.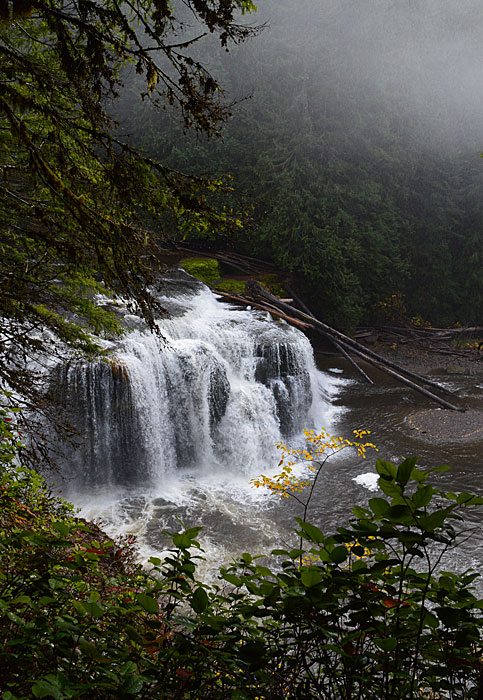 Lower Lewis Falls, WA
The spectacular, and difficult to reach, Lower Lewis Falls. Nothing is more emblematic of Washington than a spectacular natural feature that is inconvenient to get to and hard to get a good shot of. Hope you enjoyed this brief peek into the area I live in.