On the Road is a weekday feature spotlighting reader photo submissions.
From the exotic to the familiar, whether you're traveling or in your own backyard, we would love to see the world through your eyes.
UncleEbeneezer
The first full day in VN we woke up surprisingly refreshed, grabbed some yummy breakfast, took a quick swim and then hopped on the resort's dedicated water-taxi to get down to HCMC/Saigon.  The following day was gonna be jam packed with a guided tour and cooking lesson (part of our prize) so this was really our main chance to do whatever we wanted.  Our priorities were to seek out some good food, explore some of the legendary SE Asian markets (for some reason I was obsessed with finding a cheap pair of Ray Ban sunglasses) and checking out some of the alleyways of the city.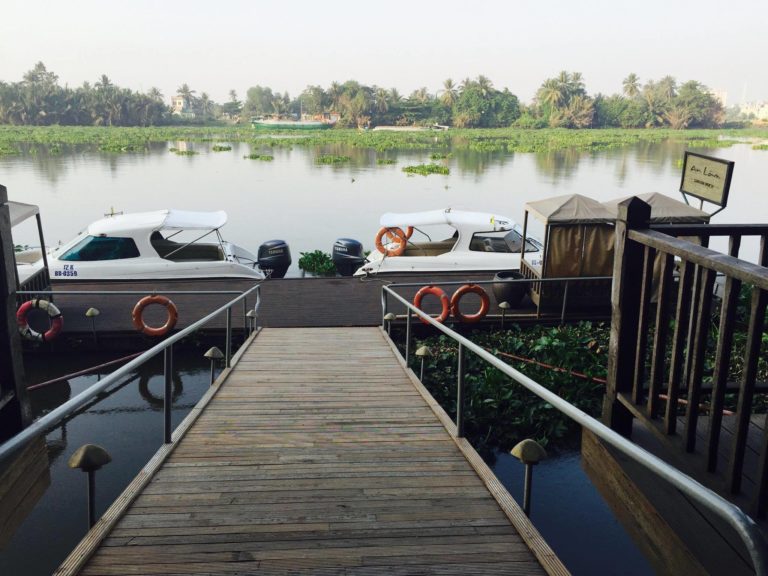 Saigon, VN
February 15, 2016
Here is our ride to downtown Saigon/HCMC.  It went twice a day and was a fairly dull ride aside from the other boats and an occasional bridge.  Probably the most interesting part was when we got stuck in a flotilla of plants and the driver had to spend ten minutes or so chopping at the vegetation and reversing the rotors to get us free.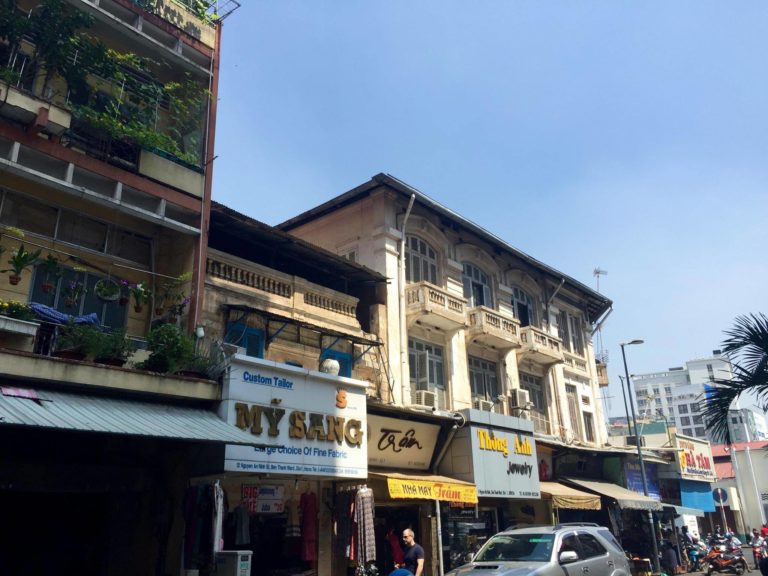 Saigon, VN
February 15, 2016
We made it to the landing in the city and started walking around.  It was REALLY hot.  Temp readings from that day say it was only 90 degrees 40% humidity, but I swear it felt much worse than that.  Anyways, the city is full of great colonial architecture.  I know, I know, Colonialism = Bad, but they did have some pretty killer style.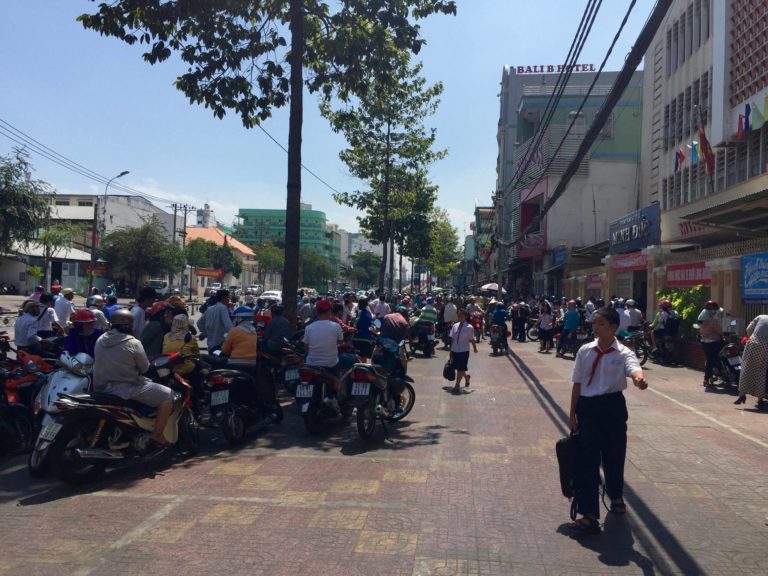 Saigon, VN
February 15, 2016
Motorbikes are the vehicle of choice for most people in Saigon.  We saw entire families balanced on small bikes weaving in and out of traffic.  Here a bunch of parents are picking up their kids from school.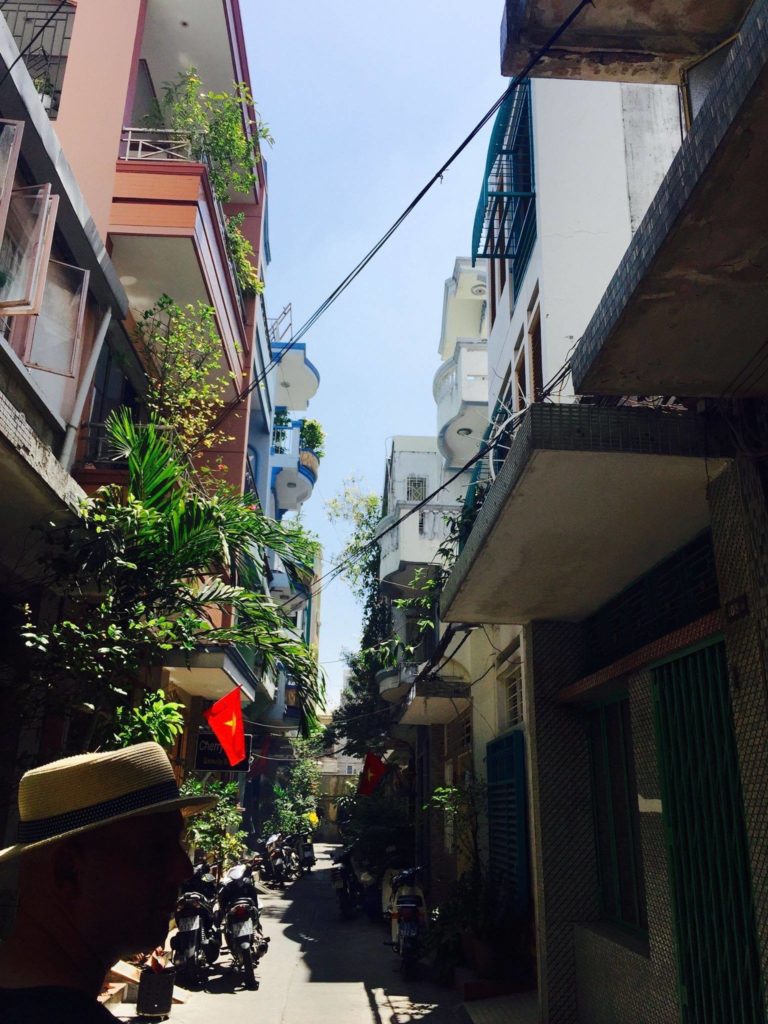 Saigon, VN
February 15, 2016
Saigon is filled with mazes of alleyways where you can get away from the cacophony of the city.  We learned about these from a great blog called VietnamCoracle (link will be in the comments).  Here's a rather charming little street/alley.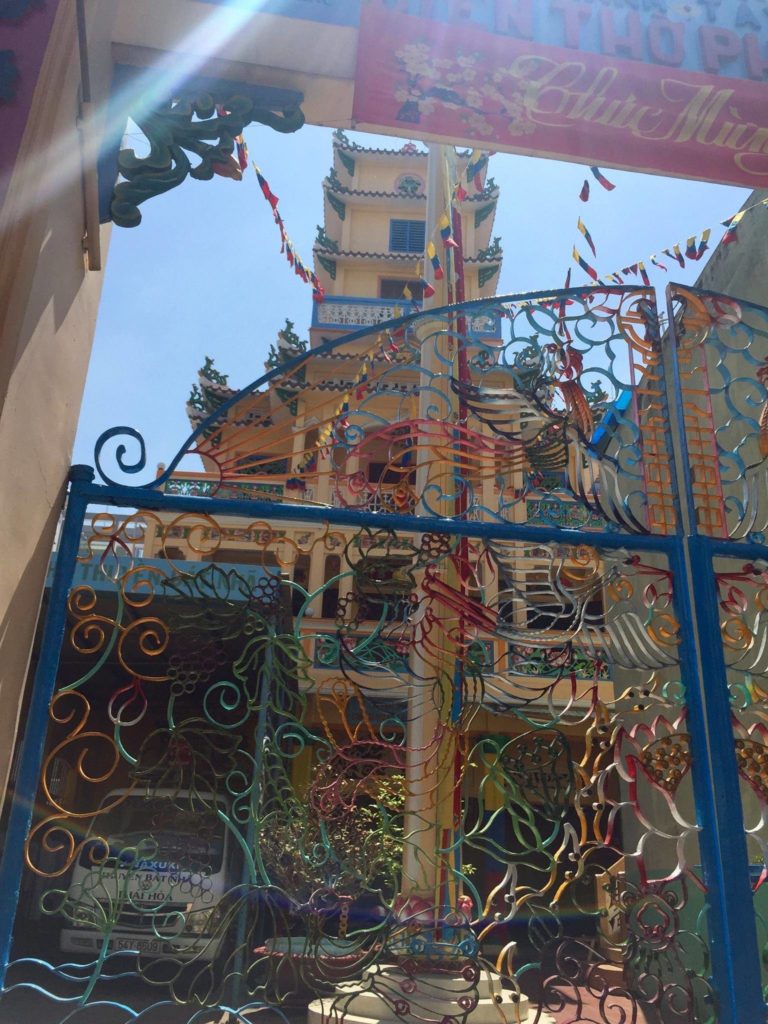 Saigon, VN
February 15, 2016
Random temples (I think this a temple) pop up around every corner in Vietnam.  And they always feature some really neat gates and architecture.  The colors of buildings in VN was definitely one of the aspects that we enjoyed the most.  Lots of vibrant colors and pastels etc., rather than dull gray that we so often see in many US cities.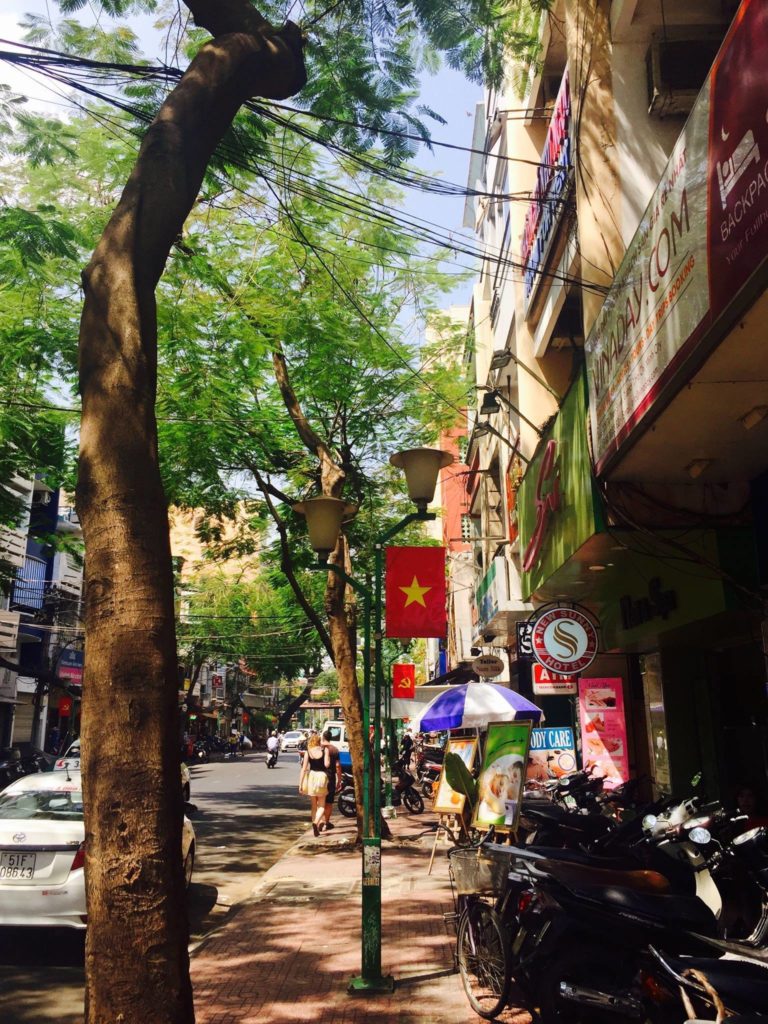 Saigon, VN
February 15, 2016
Another charming VN street.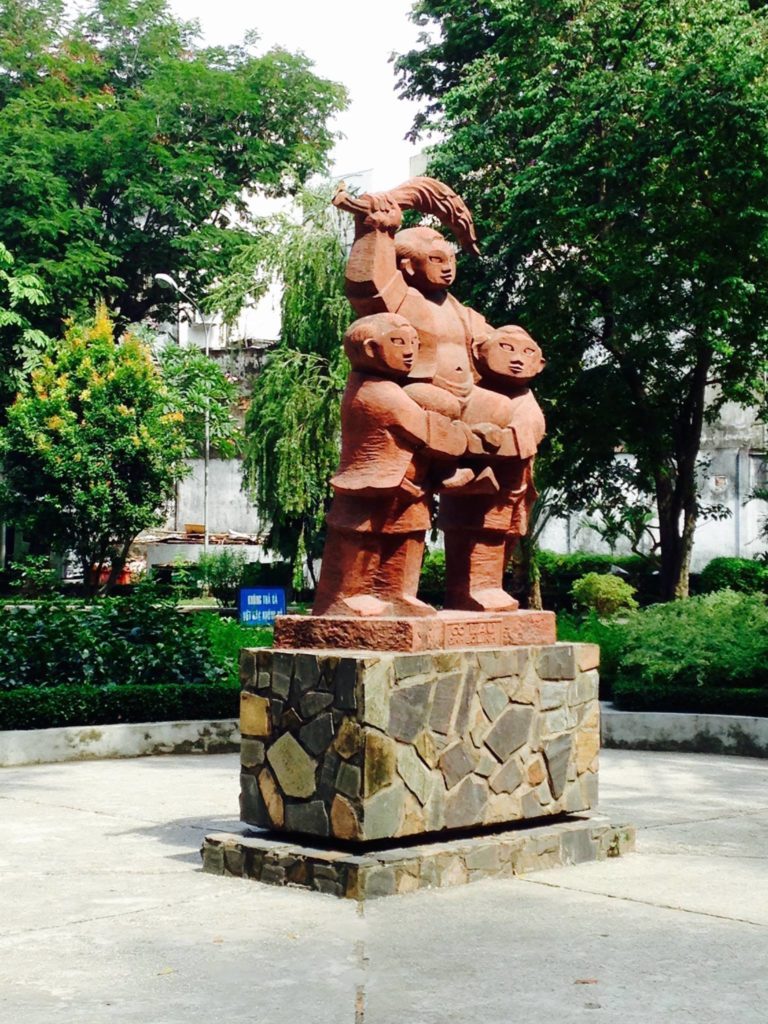 Saigon, VN
February 15, 2016
The heat was absolutely merciless.  After having some lunch (some mediocre bun at a place we later found out was a chain restaurant :( ) we walked to Tao Dan Park.  The park is rather lovely and features some interesting sculptures.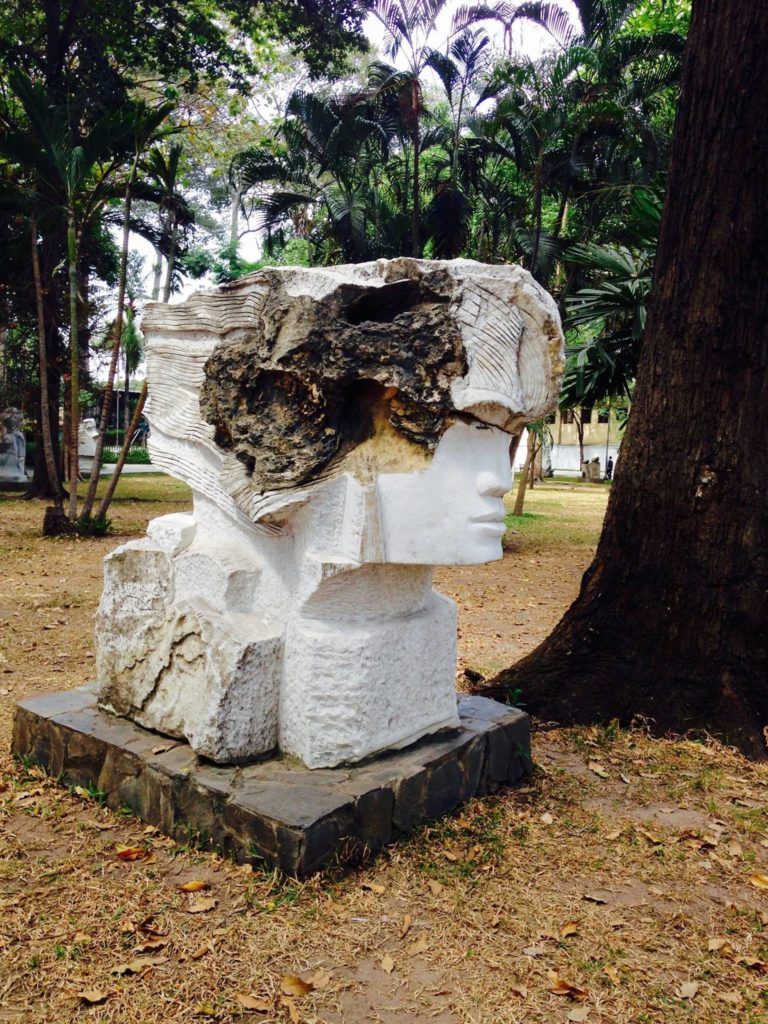 Saigon, VN
February 15, 2016
Cool sculpture in Tao Dan Park.  Unfortunately I couldn't find any info on the artist.
Saigon, VN
February 15, 2016
Finally, the heat got the best of us.  I was also hobbling on a foot injury from the pool, so we decided to head back to the resort, knowing we had a very full day tomorrow.  This was one of the only places we could wait for our boat-shuttle that gave us any shade.  It was lovely until we looked across the river and saw a man squatting with a newspaper and dropping his mid-afternoon deuce…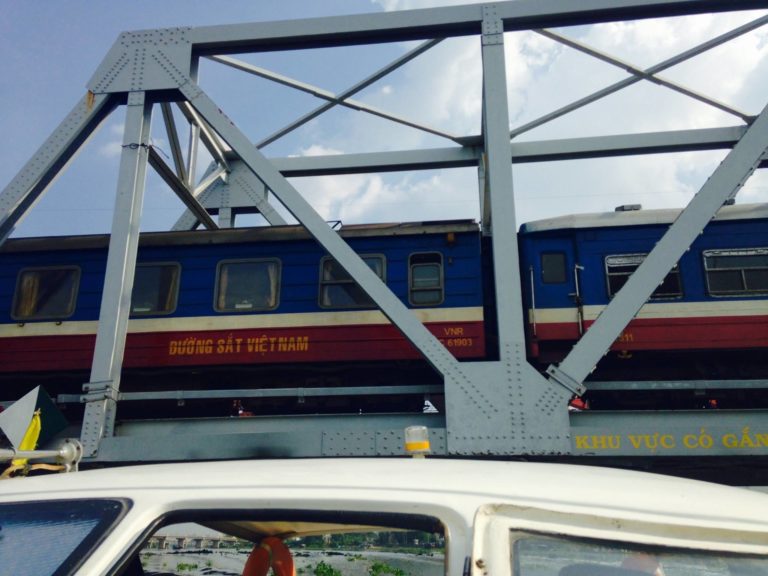 Saigon, VN
February 15, 2016
Uneventful trip back to the resort, but I did manage to snap a pic of a neat train that was passing overhead on a bridge as our boat crossed under it.  Once back at the hotel all we did was loaf by the pool with cocktails/beers.  It was a fun first day in Vietnam.