Apparently someone analyzed the Y'all Qaeda Beergut Putsch at the Capitol on January 6th, and it turns out they are predominantly people from communities afraid of minorities taking over. A fear they only have because they know how shitty they have been to minorities for the past 200 years.
Take it away, O-Dub: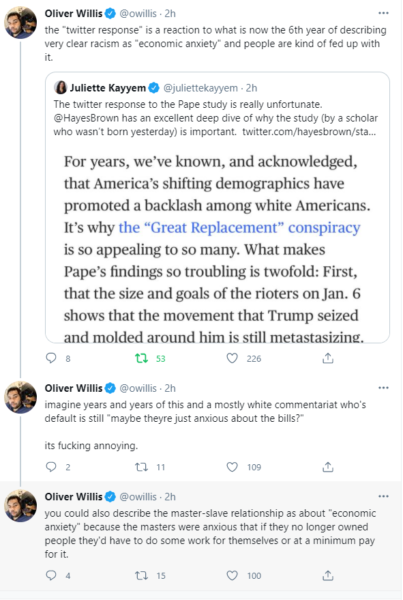 I'm so fucking sick of this shit.