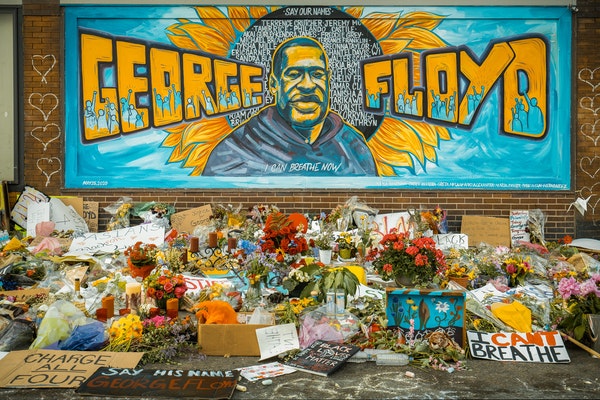 Derek Chauvin Is A Fucking Monster
The pressure of Derek Chauvin's knees on George Floyd's neck and back made it virtually impossible for the handcuffed man to breathe as he was pinned face down on a street and would have killed any healthy person, an expert on the respiratory system testified Thursday.

Martin Tobin, a Chicago-area pulmonologist and critical-care doctor who specializes in the science of breathing, testified that the pressure of Chauvin "jamming" his knees into Floyd's body cut off oxygen and led to brain damage within minutes, sparking an arrhythmia that caused his heart to stop. He characterized Chauvin's knee as being on Floyd's neck "the vast majority of the time."

"One second, he's alive, and one second, he's no longer," Tobin said as he narrated a clip of a bystander's video zoomed in to show Floyd's face pressed into the asphalt, while the then-police officer's knee pressed unrelentingly on his neck as Floyd slowly stopped moving. "That's the moment the life goes out of his body."
More
In graphic, gripping detail, Tobin, an expert witness for the prosecution in Chauvin's ongoing murder trial, described how Floyd's left lung had been rendered useless, almost as if it had been removed surgically, by the weight and restraint of Chauvin, who also was using a pain compliance technique on Floyd's left hand, squeezing his fingers and lifting his wrist toward a handcuff — further restricting his breathing.
And this
Tobin, who is not charging the prosecution for his services, called the jury's attention to a snippet of police body-camera video showing the knuckles of Floyd's right hand stiffly angling toward the back tire of a squad car parked next to where officers were restraining him on the ground. Tobin described it as an "extraordinarily significant" moment showing how Floyd was using his entire body to grab for breath.

"This tells you that he has used up his resources and he's now literally trying to breathe with his fingers and knuckles," Tobin testified, explaining the act of breathing as a "pump handle" in which the human body cranks its way to oxygen. "This is his only way to try and get air."
I am nearly speechless with rage.