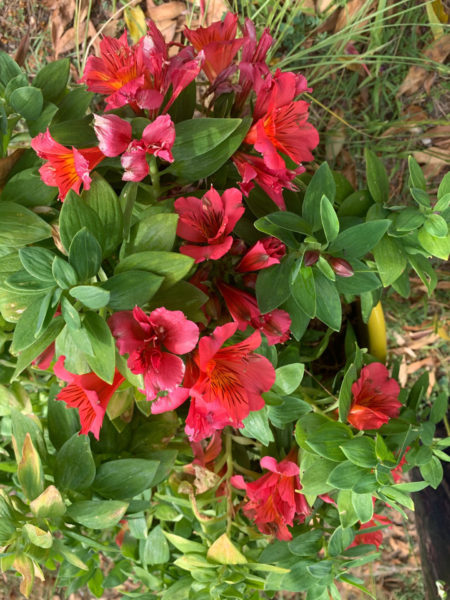 From commentor FelonyGovt:
I'm a novice gardener but have fallen in love with these alstromerias, also known as "lily of the Incas" or Peruvian lily. They're a tuber, with pretty leaves and gorgeous flowers in a variety of colors.

I've been growing them in large pots but plan to start putting some in the ground as well. I really like the yellow ones.

The plant in this last photo is called Rock and Roll, with variegated leaves and dark red flowers — looks like it's about to bloom.

They are easy to care for but probably need a warm-ish climate. I'm in Southern California.
***********
What's going on in your garden(s), this week?